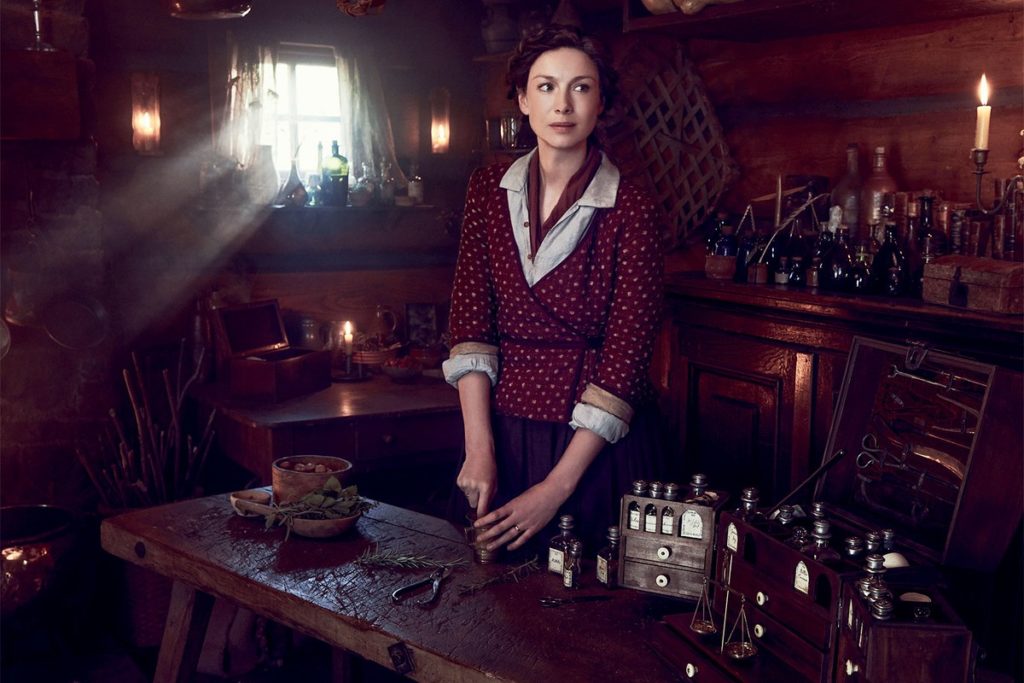 Outlander executive producer Maril Davis spoke with Vanity Fair on the coming season.  Excerpts are below, but head over to Vanity Fair to read the whole interview.
I would like to know if Outlander was not a SAG show from the beginning. If it was, did it not preclude any American actors and actresses from being cast as the main and supporting characters.  With the coming seasons and it being set in America now, it is unfortunate that we won't see any of the myriads of talented actors and actresses from the US.
Claire and Jamie are trying to fit into this new culture, but feel unease around both slavery and the attitudes that the colonists have toward the Cherokee Nation. How did you make sure that perspective came through?

Jamie has such a unique perspective on this because in many ways, he is very similar to the Native Americans in the colonies. He, too, was displaced by the British coming, as the indigenous people are. What an interesting perspective that was for Jamie coming in, kind of like: "How am I about to do, to someone else, what was done to me?" We're not a SAG show, so unfortunately we can't cast actors from the United States. But it was very important that we cast indigenous actors. So we went to Canada and brought over First Nation performers. It was difficult, because we kind of had to block-shoot everything because we were bringing over a hundred people at a time.

Then Matthew Roberts—who is one of the executive producers and writers—he flew up to North Carolina, and he met with one of the Cherokee leaders and had discussions with him about what we were going to do. Unfortunately, there are many story lines in this book that are not necessarily so flattering to Native Americans. We're sticking to the source, but we also want to be sensitive to the Native Americans [and] show things from their perspective as well, so it doesn't seem so one-sided.

After three seasons of separation and conflict, Jamie and Claire are finally together. This season will be so much less about any kind of will they/won't they. How do you keep the romantic spark alive in this new chapter in their lives?

We've always said that this is not Sam and Diane from Cheers. This is never going to be will they/won't they. Let's show a new stage or kind of relationship in TV, of a loving couple and them staying together. It's a mature, loving relationship, and that's so interesting to us, and something we've talked about to the actors quite a bit. In some ways, though, it's starting over for them again after the 20 years apart—relearning each other's ways. This is such a busy season, with Brianna and Roger being in the forefront a little more and their relationship unfolding. But we're trying to do these small moments with Jamie and Claire.
Source: Vanity Fair