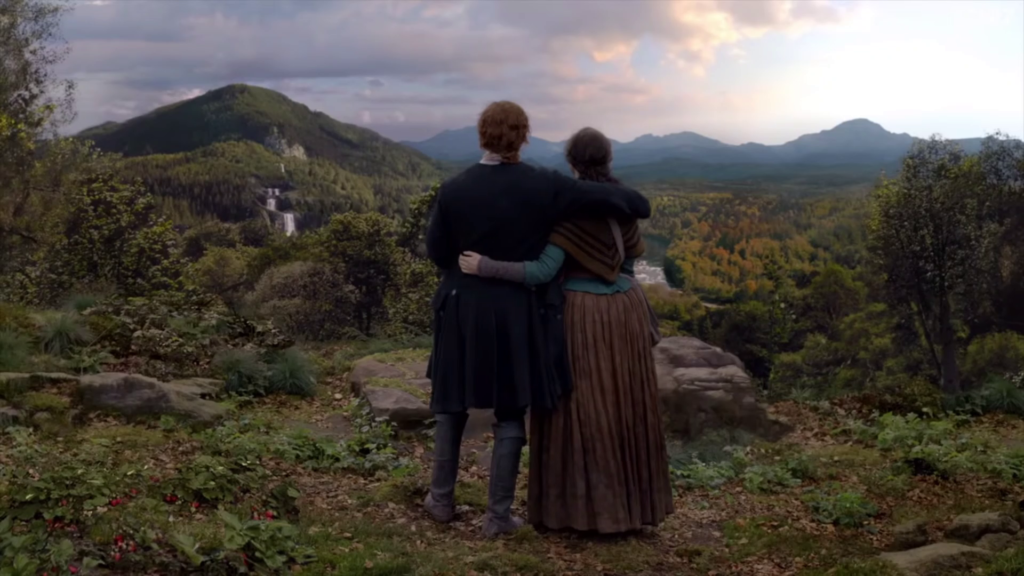 **Spoiler Warning: There are pieces from the interviews below that discuss what we will see in Season 4, so if you do not want to have any of the surprises spoiled, do not read below.**
Culture Trip had an opportunity to sit down with Outlander stars Caitriona Balfe and Sam Heughan, to discuss what is coming for the popular Starz tv show in season four.
Season four will start with our main couple washed up on the shores of Georgia. Of course, Claire and Jamie will continue to be the focus of the season, but there will be a full cast of other characters to entertain and fascinate us. We will also have an opportunity to see more from Roger and Brianna, as she and her father connect for the first time. While the futures of some characters/actors are still unknown (e.g. Willoughby, Tobias Menzies), we are excited to be introduced to some exciting new ones, like Aunt Jocasta, who Claire shares a tumultuous beginning with.
Caitriona: "It's just the momentum of the show is fantastic as an actor, It just does keep going and going in new and exciting ways and that's a good thing."
Season 4 brings a shift in focus for Jamie and Claire. They have been putting out fires for so long, bouncing from one crisis to the next, and now they are finally in a place where they can settle down and establish themselves.
Caitriona: "As we progress through this season, I do think Claire and Jamie find their home. It's a big theme of this season. She has an emotional connection [to America], having already been there."
I love this quote because I think that it speaks to Caitriona's own experience, having spent a significant amount of time in both Ireland and America. While Claire was not originally from the United States, she did spend some 20 years there raising her daughter and building a life, so it makes sense that she would feel an emotional connection to it and I think that is visible in how Caitriona plays the character.
Sam: "We jump straight in there. Jamie and Claire quickly realize this is a place where they want to build a life together and for the first time they might be able to. They are essentially the first immigrants to this 'new world'."
While Jamie will always miss his homeland of Scotland, he embraces this new opportunity presented to them, in a land strangely similar to the highlands he cannot return to. The home they are building won't be without its challenges, though, as we deal with historically difficult issues, such as slavery and the displacement of Native Americans. Season four is still too early for the Revolutionary War (we are still several years from that in the story), but we will see the lead up to it, including the political games Jamie and Claire must play in order to secure a safe home for themselves and their family. While Jamie does come from a "warrior culture", we have seen his ability to navigate difficult political situations during his time in France in season two, and those skills will become even more important for him this season.
There are changes that Caitriona and Sam must deal with, as well, such as not being the younger of the actors working on the films anymore. Just as their characters aged through the first half of season three, the actors and characters alongside them have grown younger, and it has changed the dynamic behind the scenes for these two, though not necessarily in a bad way.
But, the burning question we all have: will the kilt return this season?? Sam isn't telling, so I guess we will have to just watch and see!
To watch the full interview with Caitriona, click here, and for the full interview with Sam, click here.