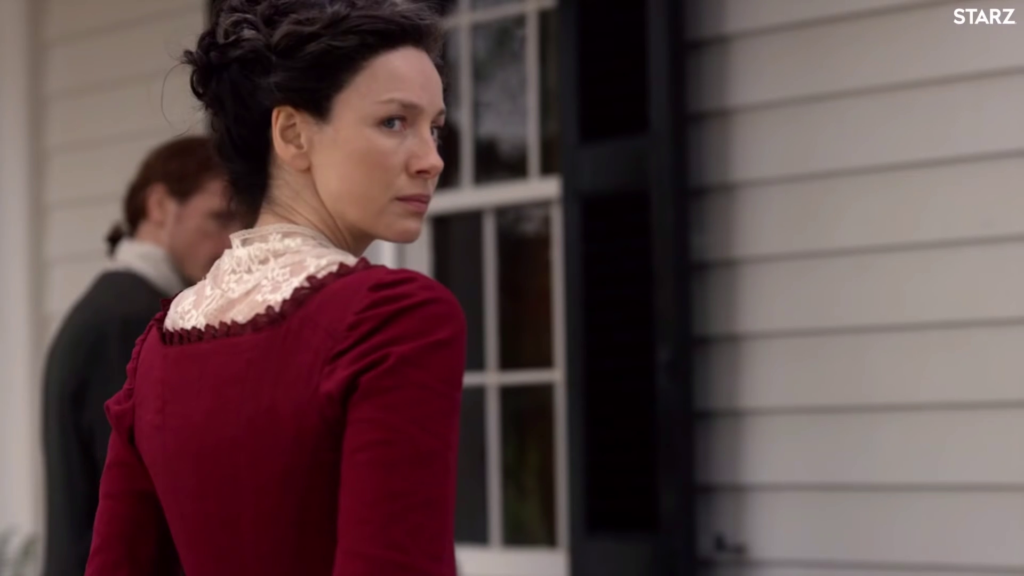 Caitriona Balfe, Irish native, sat for an interview with Parade Magazine to discuss what it was like for her growing up and how being one of the stars of Outlander has been for her. It is cool to read an insight into what life was like for her, growing up with her strong-willed sisters, as well as the calmer, quieter Sunday routine that she enjoys now.
Working on Outlander as Claire has had a life-changing impact on Caitriona, and some of her words resonated with me as a writer, as well.
"What is your favorite thing about your Outlander character, Claire?

Her empathy and her ability to connect with people and understand the difference of right and wrong and where justice should be—that's all of the stuff I love about her. And her capacity for loving and living and even fighting so immensely. She has such an immense capacity for feeling, and that's such an incredible thing to be able to play. You get to really go for those big emotions and express yourself quite strongly. Playing her has given me a lot of confidence and strength that I don't think I had five years ago.

As a healer, then a doctor, Claire sees a lot of grisly things. How do you react to the sight of blood?

People always ask, "Are you squeamish?" And I'm like, "Well, no, because [on the show] I see that it's like sticky, sweet red stuff. And it's not real, and nobody's life is at stake."

But when we do get the opportunity to do certain things, like in season three when I got to do that operation in the hospital, I loved that. It's just so interesting. We had real nurses who assist in operations in the scene. The head nurse would say, "No, that's not the way the instruments would be laid out, and that's not the way you handle this." She was being quite bossy and it was fascinating.

How are you like Claire?

You filter a character through your own experiences, so in many ways you bring a lot of yourself. As much as I can try and imagine other ways of approaching something, it will always be colored with my experience or my understanding. I think at the end of the day, parts of you start to bleed through. I would like to think I'm not quite as stubborn and strong-willed as Claire, although Sam and other people who know me very well would maybe agree to differ with me on that!"
I also loved reading about friendship that Caitriona and Sam have built over the years they have worked on this show together:
"Are you good friends with Sam Heughan, who plays your soul mate, Jamie Fraser?

We made a decision before we ever started filming, when he and I were both down in London getting our hair destroyed. We went for a walk, me with a poodle perm and he with some iteration of ginger on his head. We were just talking about it and we were like, "Who knows what this is going to be." We hadn't filmed anything yet. But we both said, "We've got to have each other's backs. If we don't support each other, who knows what kind of mess this could be?" And we've done that from day one.

We're each other's biggest supporters. He's always there if I ever need to talk, or if I'm stressed out about something, and vice versa. We have very similar personality traits in some ways, but then also we handle things very differently.

How so?

I'm much more bullish, and he kind of calms me down if I'm getting too frustrated about things. And he can be maybe a little passive, so sometimes I'll just give him a nudge when he needs to stand up for something. And it works really well."
And while fans of the book seem to have embraced the shows and the actors with open arms, it is nice to see that Caitriona's engagement has hit home with most that the on-screen romance is more fiction than reality. I, for one, am happy for the happiness she has found with her relationship and that she has a strong friend in Sam to get her through the trickier times.
Click here to read the full article, including a scoop on her upcoming film, Ford v. Ferrari and what it was like for her to return to a land similar to her childhood home after more than 10 years working in the United States.