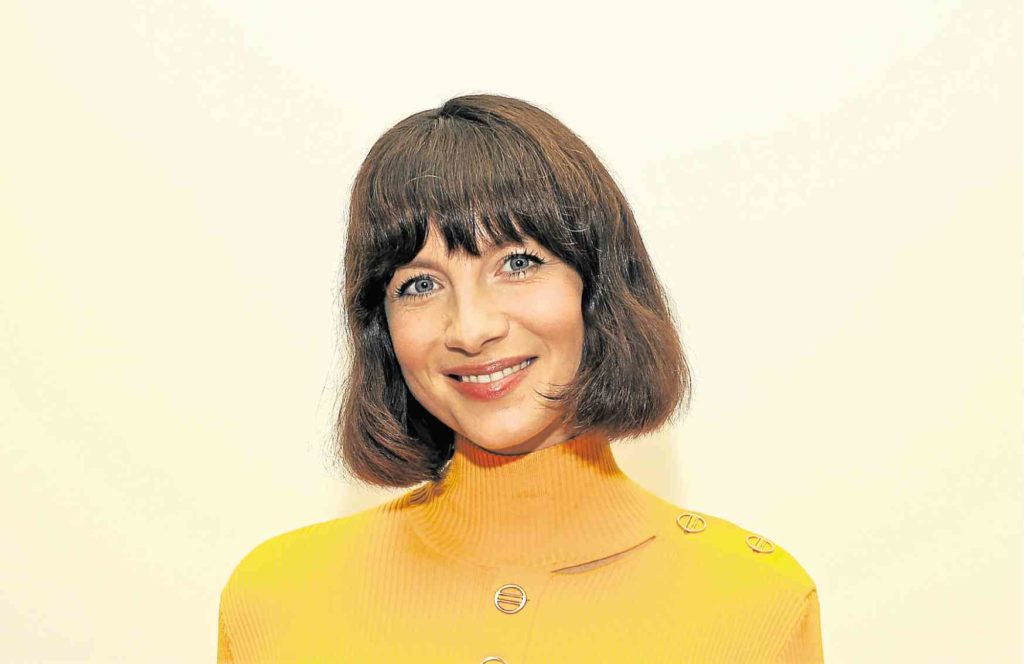 During her Outlander press tour after New York Comic Con, Caitriona Balfe spoke with members of the Hollywood Foreign Press Association (HFPA) and some of the interviews with them have started to be published.  Caitriona spoke with Ruben V. Napales of the Philippine Daily Inquirer about her life and, of course, Outlander.  Below are excerpts from the interview, but head over to the source to read all of it.
Claire and Jamie are now in America. Can you talk about their journey and how it would change them? A big part of the reason that Claire, especially in the beginning, and Jamie later, decide that they want to stay in America is that emotional bond.

First of all, for Claire, having raised her daughter in America, it's such an emotional bond for her there. But for Jamie, it's this idea that this is the land that will become his daughter's land.

And if he could have a chance to shape the politics or direction of that country, then he would want to do that for the betterment of his daughter's future. So it's a really beautiful emotional tie that they have with the land.

As someone who is an immigrant in many ways myself—I moved to America when I was in my early 20s—there's something beautiful about when you arrive in a new country and embrace it so much, yet you retain much of what you brought with you.

It was gorgeous to watch Jamie and Claire never abandon their Scottishness or their Englishness, but embrace America as an opportunity to build a new home.

You and Sam have become close friends. Do you just laugh now when you shoot your intimate scenes? Primarily, you have to go into any scene putting your character first. Sam and I are such close friends, but when action gets called, it's Claire and Jamie.

That's what's important in a scene. You go forward with what the characters' needs are, where the characters are. But, it's so great that we're such good friends.

When you talk about how scenes are going to go, whether they are the love or fight scenes, he and I have each other's back.

But we also understand where [we] are at. We're just able to have a shorthand with each other. That really helps us at this point.
Source: Philippine Daily Inquirer  (Photo and interview)