Caitriona Balfe and Sam Heughan did a whole photo shoot for their feature article and covers for Entertainment Weekly's newest issue centering around Outlander.  The photo shoot happened in July 2018 and was shot at the Outlander studios. Here are all the portraits released so far.
There are also small quotes accompanying the portraits on EW.  Here are a couple of the most interesting ones:
"In many ways Claire's function is very much the wife and the homemaker this season," explains Balfe. "That is very different from the character that we've seen throughout the seasons before. I struggled with that a little bit in the beginning. Is this the same woman? What are we doing? How are we portraying this woman?"

"There's a stability and a sense of calm between Jamie and Claire that we probably have not seen before, but obviously the price that she's had to pay for that is not seeing her daughter," says Balfe of her character.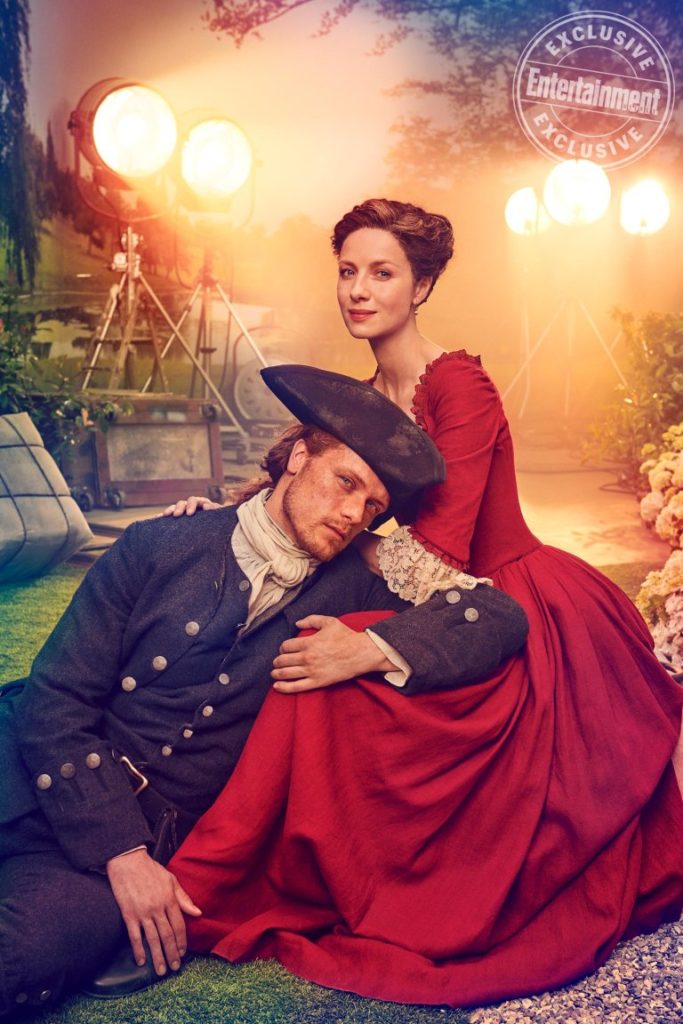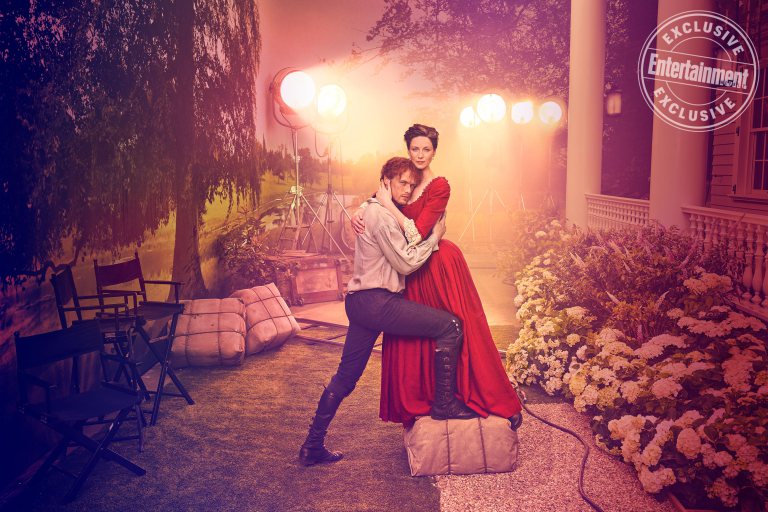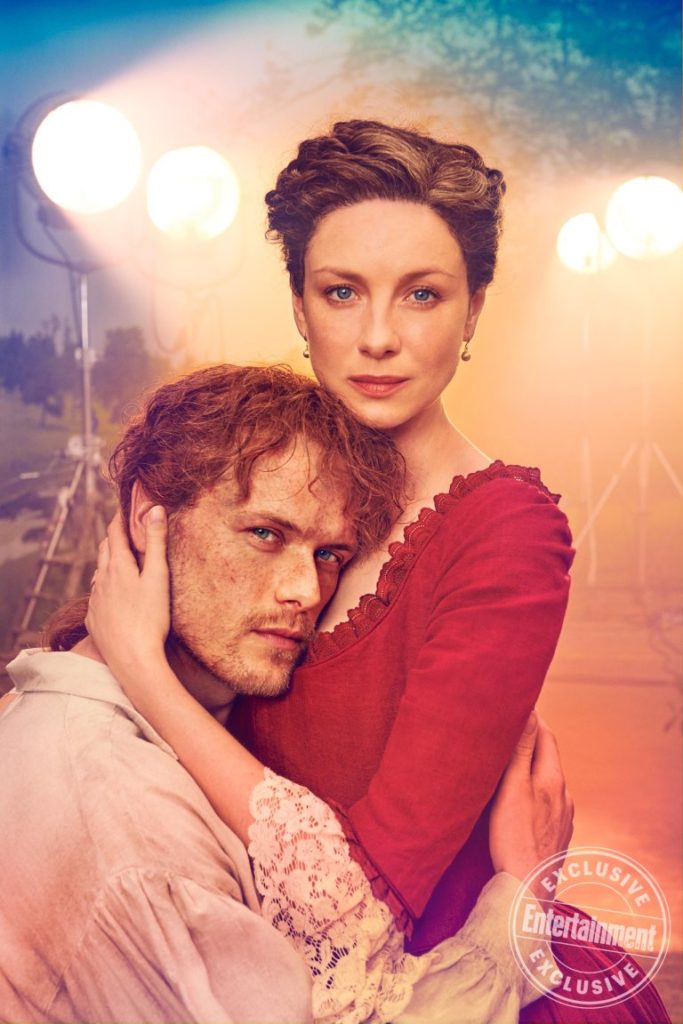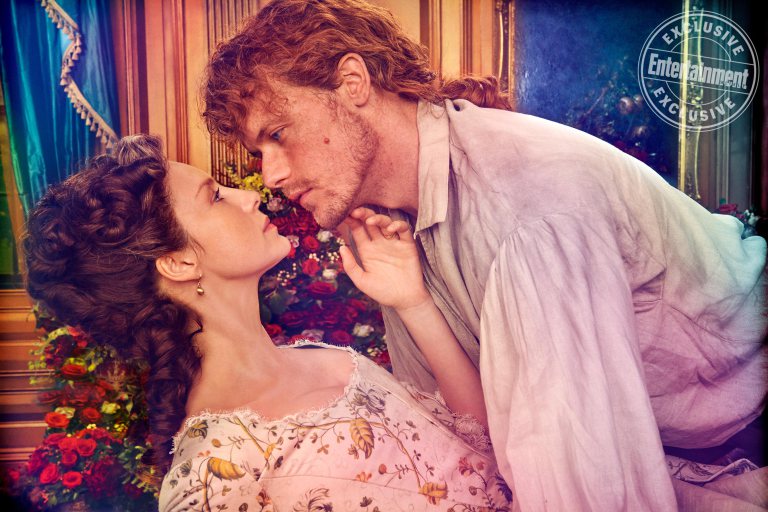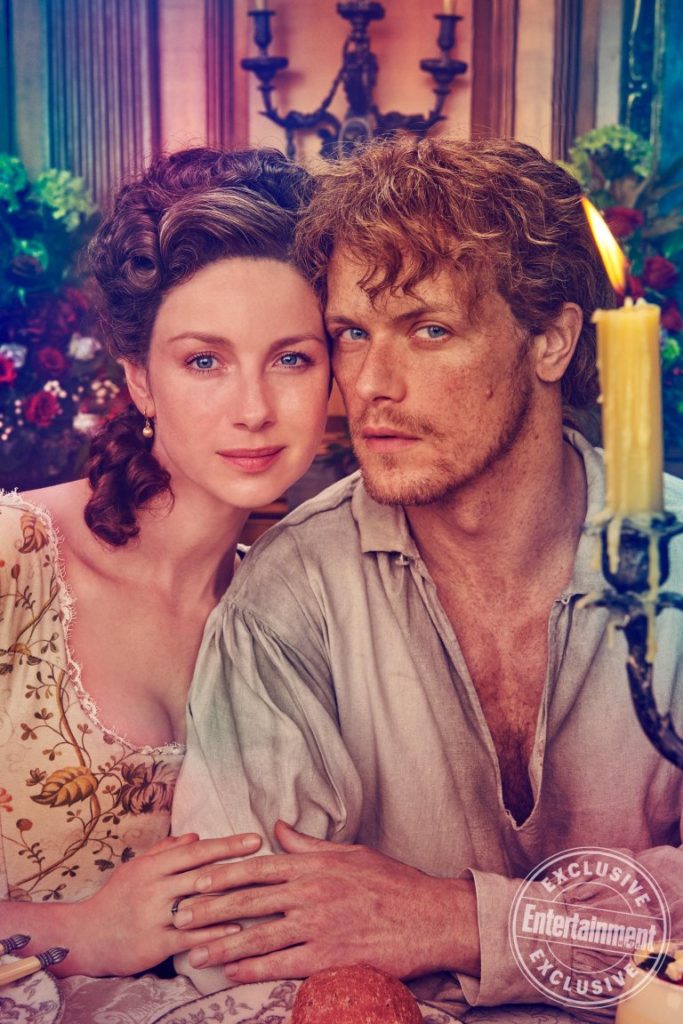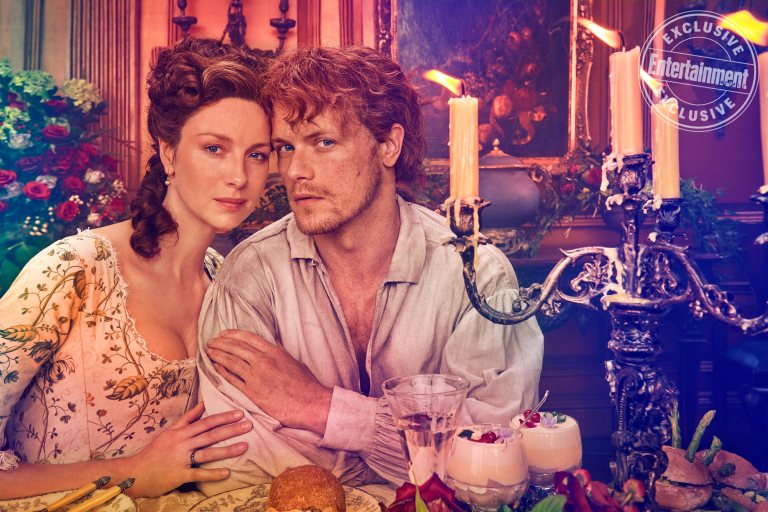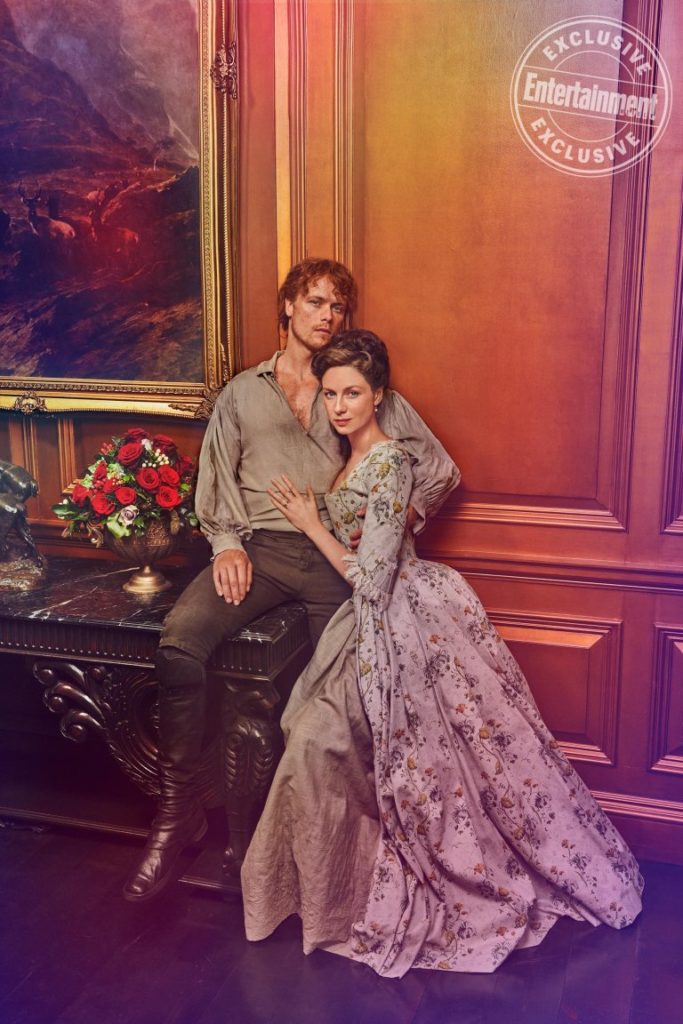 Source: EW