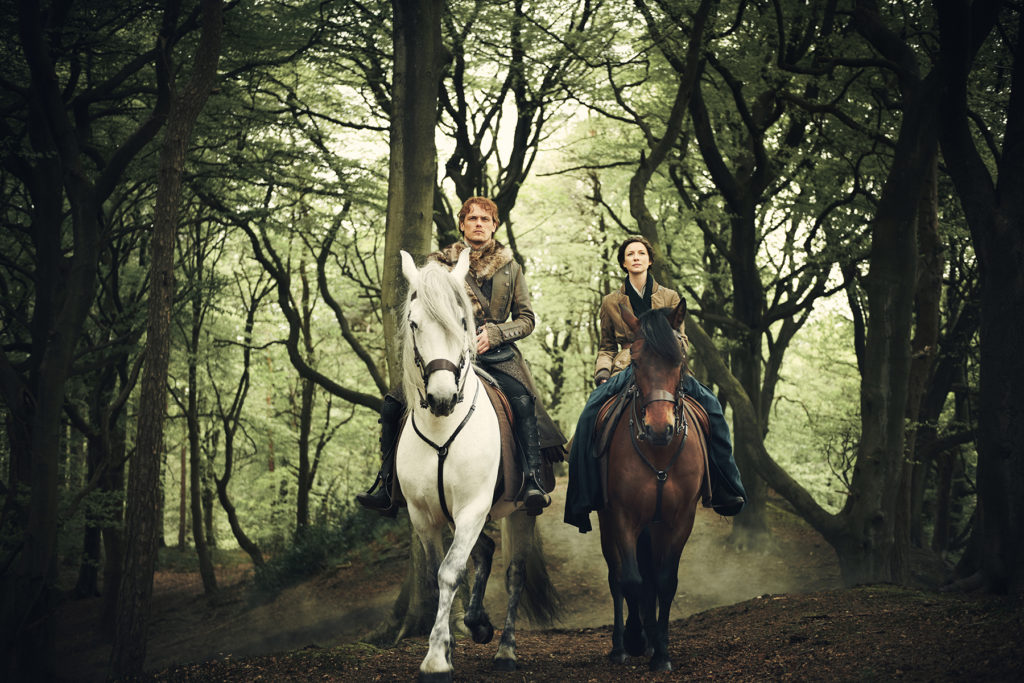 The fourth season of Outlander will have its first episode screen at the SCAD Savannah Film Festival.  The screening will be on October 28th with a Q & A panel afterward with the cast and crew.  The panel will be live-streamed on Outlander's Facebook Page, so there should be no #FOMOutlander in this case.
Tickets for this screening will go live on October 1st at 10 AM EST at http://filmfest.scad.edu/, savannahboxoffice.com, or call 912.525.5050.
Along with the screening, 20 of the costumes from season four will be at the SCAD Museum of Art.  More details on this exhibit will be available on October 1st.
Source: Starz, SCAD Savannah Film Festival