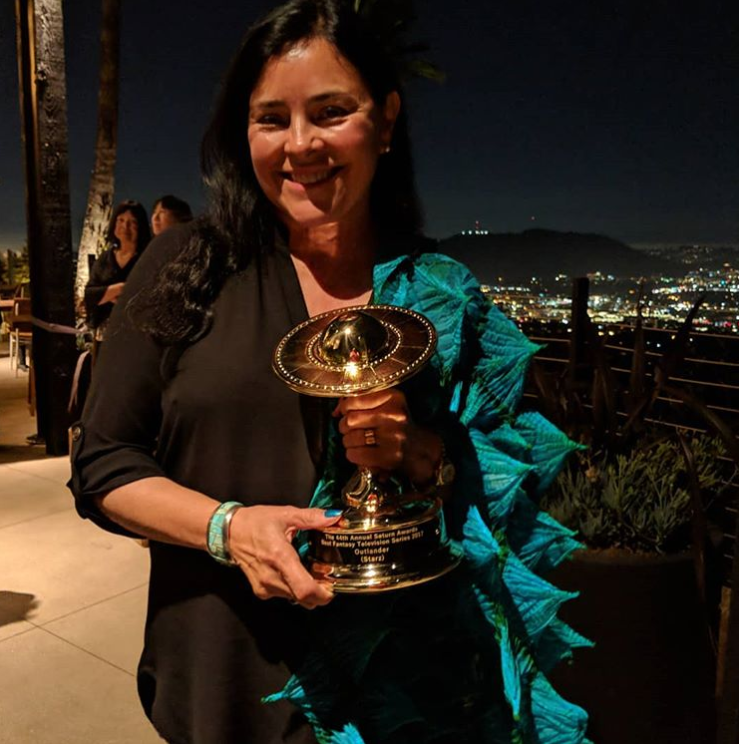 Diana Gabaldon was at the Saturn Awards to accept an award for Outlander, and in the process, spoke with Bleeding Cool about season five of Outlander.  With season four filming wrapping this week, all fans are looking forward to seeing season four in November and for filming of season five news to begin.  Diana added fuel to the flame with this promising news:
She mentioned that production was wrapping on season 4, and that she was very excited for fans to see where the season goes.

We asked her about the possibility of her returning to write an episode in the coming seasons, and she said that as long as her writing and editing schedule for book nine, Go Tell the Bees That I Am Gone, goes well, she would be interested and available.
Diana wrote an episode of season two and appeared briefly in a scene in season one.  She is very busy writing Go Tell the Bees I Am Gone, and please don't ask her when it will be published!  We look forward to another script written by Diana if the timing works out.
Source: Bleeding Cool