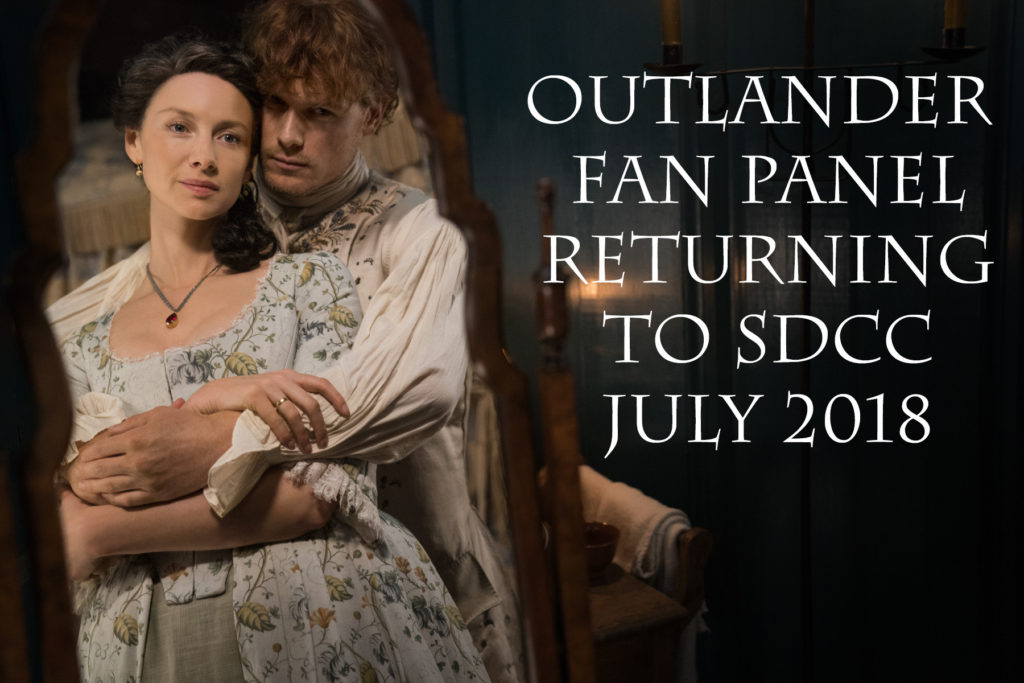 Updated 7/2/2018: We can formally announce that the panel is on Saturday, July 21st.  Time is TBA. (and yes, we know that Starz's Outlander will not be at SDCC.)
Original Post: While we are still waiting on official word from Starz about Outlander's attendance at San Diego Comic-Con in July 2018, we can announce that the Outlander fan panel that debuted last year is back!
Outlander fans with a San Diego Comic-Con badge will be able to join in the discussion of Outlander season four, Diana Gabaldon's Drums of Autumn, and a possible revisit to Outlander season three views and opinions.  There is a lot to cover in one hour, but the panel last year was quite a delight with all of the audience participation.
The panel will be once again include Ginger at The Outlander Podcast, her sister Summer (and co-host of The Outlander Podcast), Mandy of Great Scot Blog, and Sarah Ksiazek of Outlander TV News (that's me!).  Ginger made it possible for the panel to return to SDCC and we love her for all her hard work!
No day or time has been announced for this panel, but please stay tuned for details.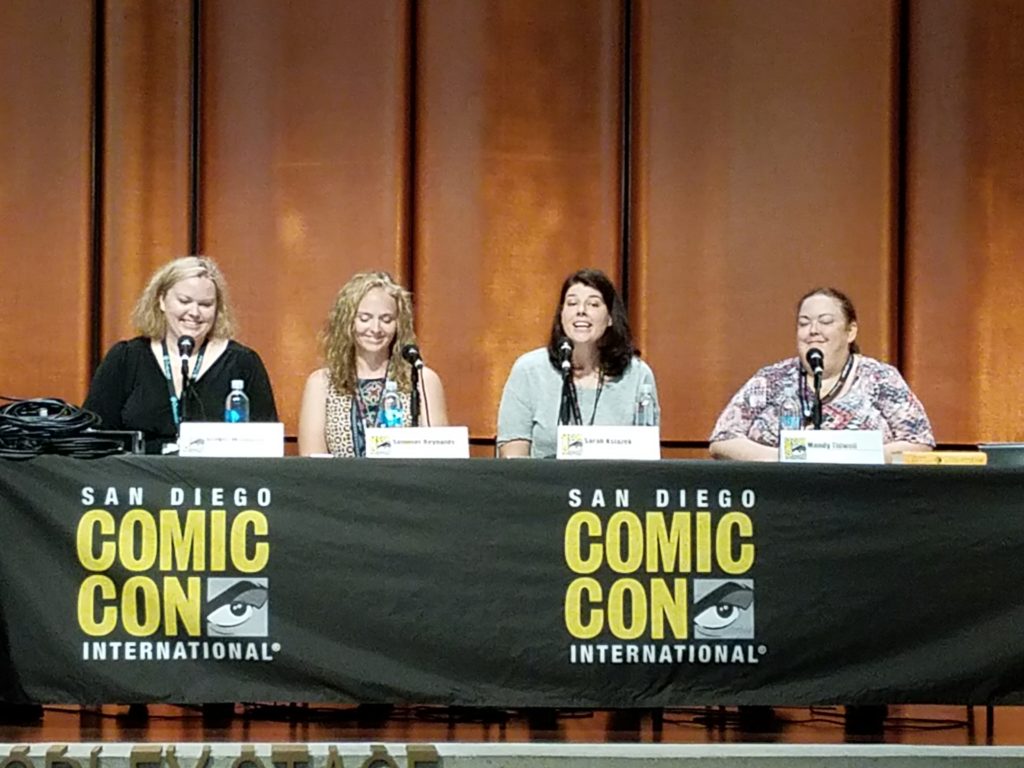 Below is a video of last year's panel:
Source: Outlander TV News, SDCC