In March, Starz took the first step in promoting Outlander season three for Emmy consideration with a panel comprised of the cast and crew.  There was no screening, and this was only for members of the Television Academy to attend.  Fans showed up outside the location to catch a glimpse of their faves, and there was a second panel where some of them were invited inside to watch.
The first panel was live-streamed for fans and other interested parties to see.  The panel was comprised of Sam Heughan, Caitriona Balfe, Maril Davis, Ronald D. Moore, Toni Graphia, Matthew B. Roberts, and Jon Gary Steele.
Below are the photos that were shared with us after the event, plus the panel video, and relevant social media posts from that day.  Sam Heughan took over the Outlander Instagram account to share his day with fans also.  A few of the social posts also include short interviews.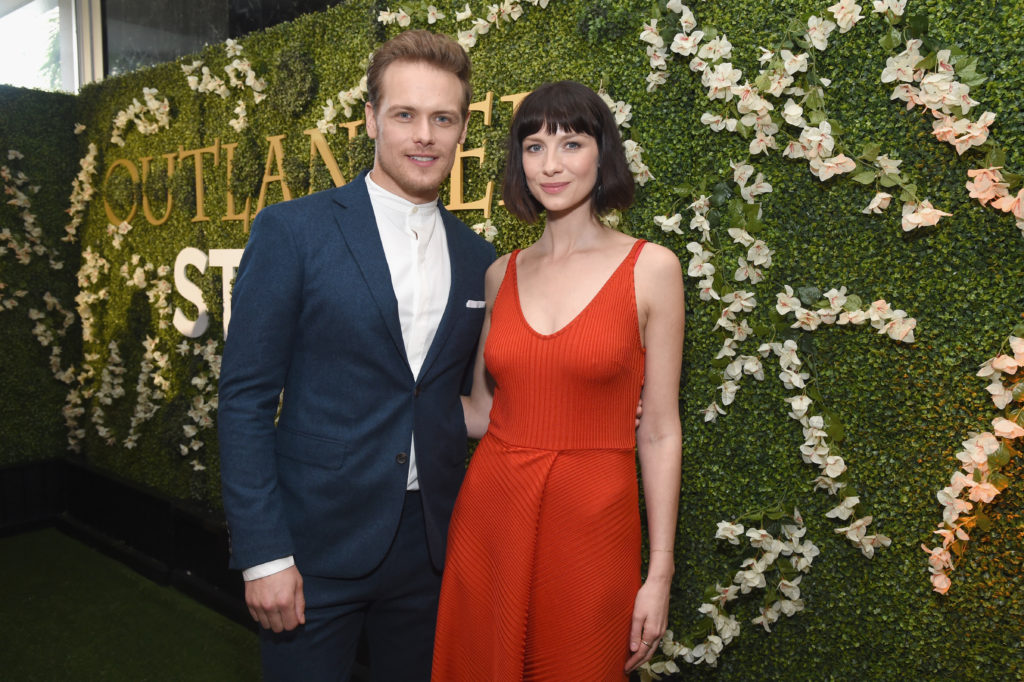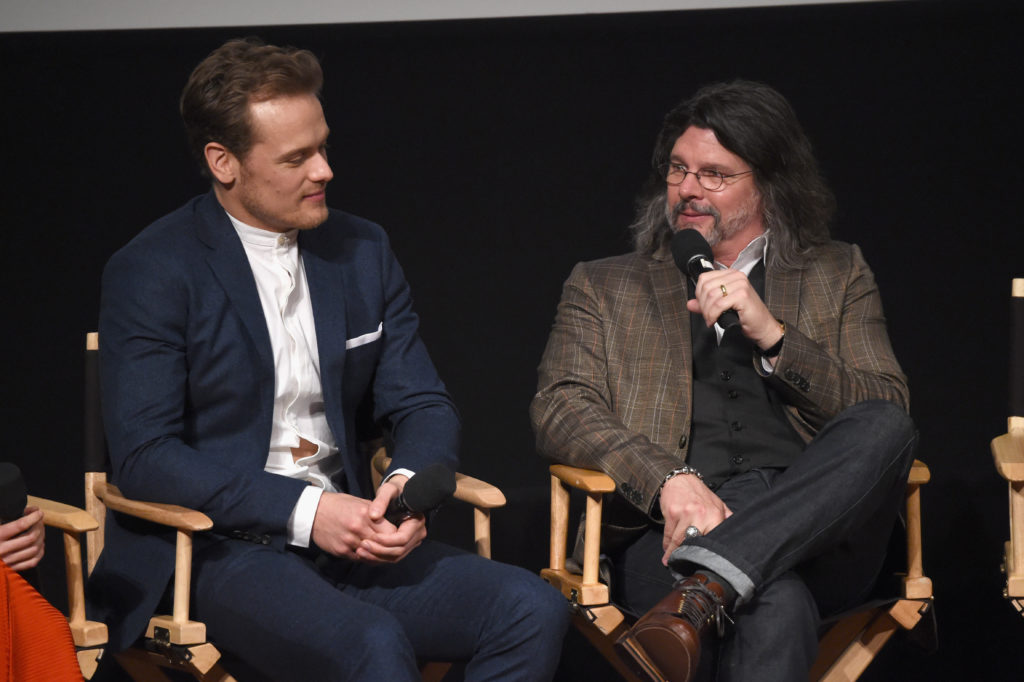 spending the day/evening with these lovely humans at the @Outlander_STARZ FYC event @RonDMoore @SamHeughan @caitrionambalfe @TallShipProds @jongarysteele @TheMattBRoberts #ToniGraphia @SPTV cc @IAmRobynNicole pic.twitter.com/I0UrBz7M3O

— kristi foreman (@kristi_foreman) March 19, 2018
We're always blown away by @jongarysteele's incredible #Outlander sets. Which is he most excited for you to see in Season 4? pic.twitter.com/ve9YjrI1IP

— Outlander (@Outlander_STARZ) March 18, 2018
.@RonDMoore speaks to the major themes of Season 4 and how they compare to those of Season 3 at the #Outlander @TelevisionAcad event. pic.twitter.com/iFVKnAEQTJ

— Outlander (@Outlander_STARZ) March 18, 2018
Which scenes in Season 3 turned out exactly as @TheMattBRoberts and Toni Graphia envisioned when they wrote them? #Outlander pic.twitter.com/ZrSSQM191Q

— Outlander (@Outlander_STARZ) March 18, 2018
https://twitter.com/Outlander_STARZ/status/975507039265828864
We've managed to coax a wee tease from @TallShipProds about what to look forward to in Season 4. #Outlander pic.twitter.com/oHON0OXtjN

— Outlander (@Outlander_STARZ) March 18, 2018
Source: Starz, Respective Twitter and Instagram accounts, Photos: Michael Kovac/Getty Images for STARZ