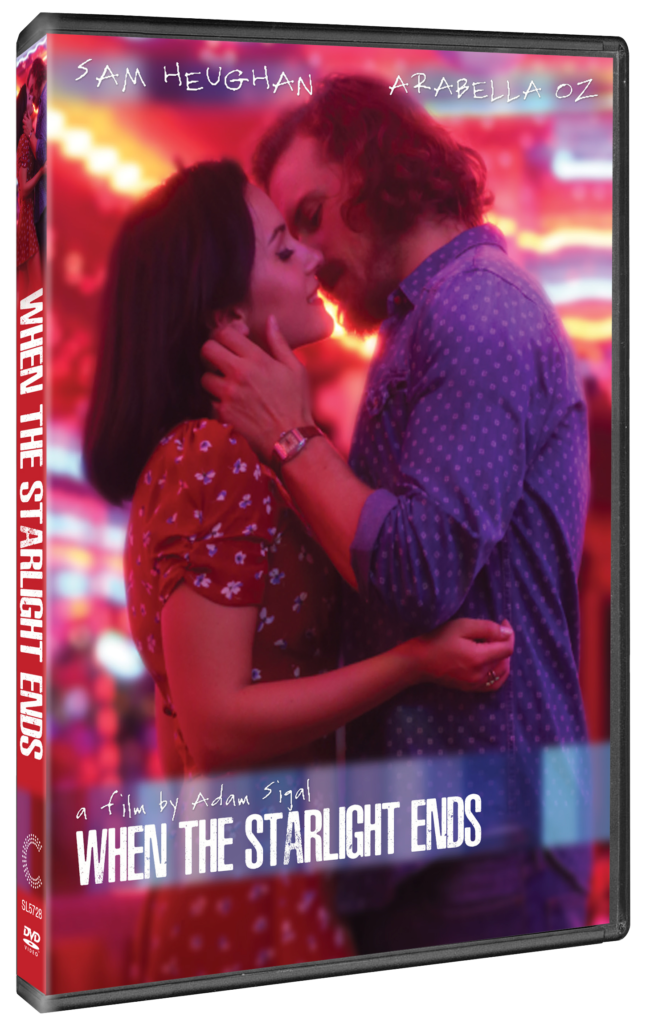 We don't usually post non-Outlander news on this site, but today we are making an exception.  We are exclusively premiering the trailer for When the Starlight Ends starring Sam Heughan, Arabella Oz, David Arquette, and Sean Patrick Flanery.
Synopsis: "It's been one month and fourteen days since she left.  Despondent Jacob (Heughan) is a writer, and Carli (Oz) was his beautiful muse.  She was his reason for writing and his reason for loving.  Now, she will haunt him at his keyboard, as he writes and rewrites their story, forever searching for a happier conclusion.  With each new draft, Jacob is forced to relive their time together – both real and imagined – as he agonizes over whether he made the right decisions and struggles to finally pen the perfect ending for them both."
When the Starlight Ends is available on DVD and on digital platforms such as iTunes, Amazon, and Vudu on March 13, 2018.
You can follow the film on Facebook or Twitter.
The trailer is below as well as several stills from the film.
Source: Outlander TV News, Cinedigm