***Spoiler Alert:  If you have not read Drums of Autumn or you just don't want to be spoiled about this period of the show, it is best to skip this post!***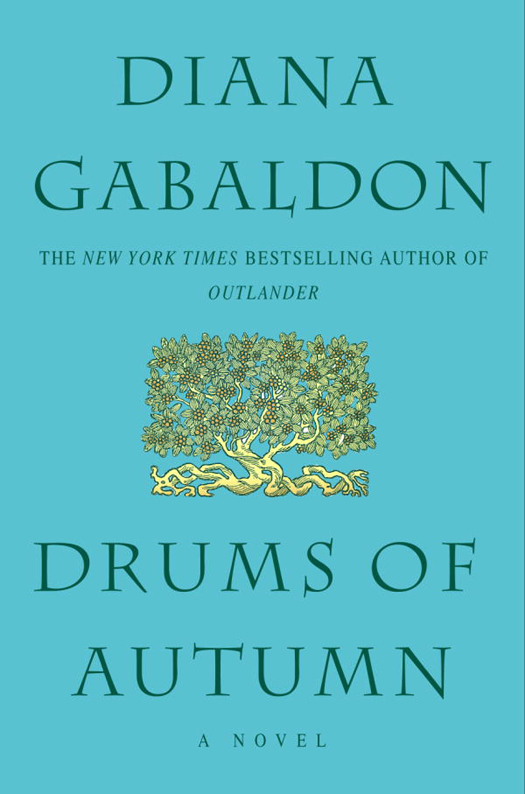 Seriously, if you do not want major spoilers for season four…….
Outlander descended on Culross once again, but this time to shoot scenes for season four.  Actors that could be seen on set were Nell Hudson (Laoghaire), Steven Cree (Ian), Layla Burns (Joan), and Sophie Skelton (Brianna).  Sophie Skelton is in 18th-century garb, so this is post-going through the stones.
Below are many photos and videos of the actors and crew shooting over a few days this week.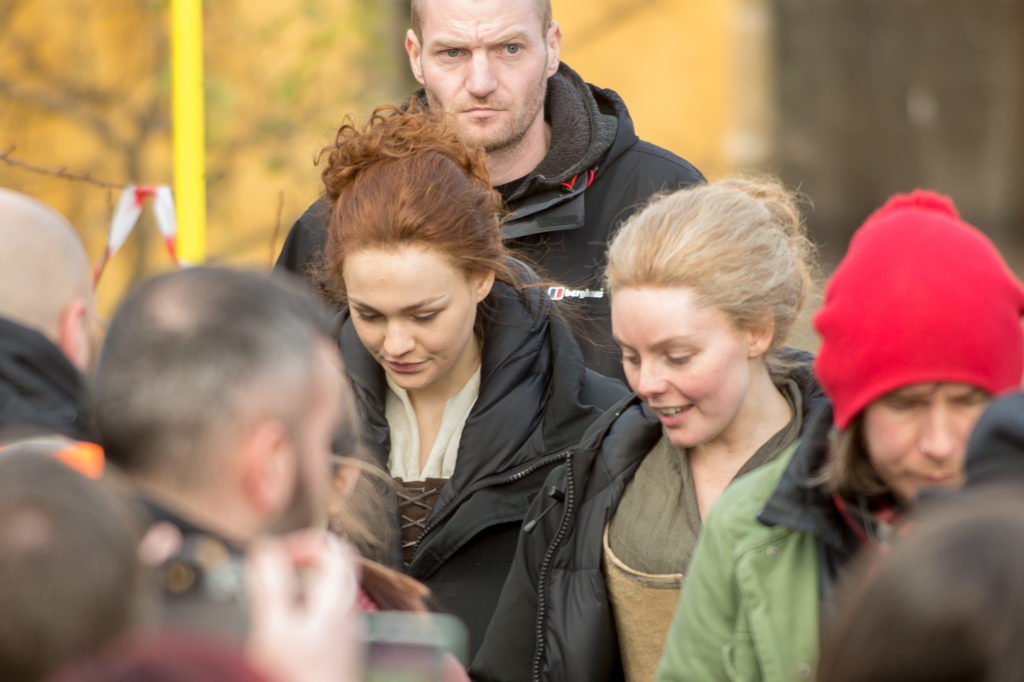 https://twitter.com/jewels1974/status/965770124899897344
https://twitter.com/jewels1974/status/966128005516005376
Outlander filming in Culross today #Outlander pic.twitter.com/WNs1CpzPJR

— Thomas Clark (@ClarkTommyc) February 20, 2018
#Outlander pic.twitter.com/4sD6TOOIGc

— Thomas Clark (@ClarkTommyc) February 20, 2018
https://twitter.com/LouArmor/status/966373069118992384
OUTLANDER FILMING AT CULROSS! Outlander filming today at the lovely historical village of Culross. Full story plus history of Culross on our FB page! Kindest regards. Gordon pic.twitter.com/40GdL3uNsn

— Hamilton&Young (@HYjewellers) February 20, 2018
Spent another great day at the 'office' in Culross watching #OutlanderFilming for #OutlanderSeason4 Great to see #SophieSkelton and #NellHudson #Outlanderfans #Scotland pic.twitter.com/jLriArt99h

— Wyvis Boutique B & B (@WyvisBoutique) February 20, 2018
Great Monday watching Outlander filming in Culross. Sophie Skelton (Brianna), Nell Hudson (Laoghaire) and Steven Cree (Ian Murray) in between takes.@SkeltonSophie @MrStevenCree #Outlander @ClanLallybroch #ComeSee @ComeSeeScotland #VisitScotland pic.twitter.com/G5EL82wrJz

— Wyvis Boutique B & B (@WyvisBoutique) February 19, 2018
The lovely #NellHudson gives us a smile on the #outlanderseason4 set today in #culross #Scotland #outlanderculross #outlanderfilming #Outlander #outlanderseason4iscoming #outlanderseries #outlanderstarz pic.twitter.com/f7hafhBPPV

— Outlandish Journeys (@OutlandishTour) February 20, 2018
https://twitter.com/OutlandishTour/status/966052981027328001
The lovely #SophieSkelton on the #outlanderseason4 set today in #Culross #Scotland! #outlanderculross #outlanderfilming #outlander #outlanderfans #outlanderseries #outlanderstarz pic.twitter.com/1dcG9PVA5i

— Outlandish Journeys (@OutlandishTour) February 20, 2018
Great fun on the #OutlanderSeason4 film set today and so excited to see #SophieSkelton looking fantastic as #BriannaFraser! Loads more pics and vids coming up…with Sophie and other cast members…also check out our #YouTube Channel 'Outlandish Journeys' for a cool upload later! pic.twitter.com/pDCHghsq6j

— Outlandish Journeys (@OutlandishTour) February 20, 2018
Wandering around the #OutlanderSeason4 set this afternoon in #historic #Culross! #Outlander #Outlanderfans https://t.co/I2Wp6NUDkT

— Outlandish Journeys (@OutlandishTour) February 20, 2018
https://twitter.com/TonnaRob/status/966077843095605249
https://twitter.com/GHarrisG/status/965976529330229249
https://twitter.com/GHarrisG/status/965962288749600769
https://twitter.com/GHarrisG/status/965690693124591617
https://twitter.com/GHarrisG/status/965689715985932288
https://twitter.com/GHarrisG/status/965509675616751616
https://twitter.com/GHarrisG/status/966373392868954113
https://twitter.com/SandraEhlemann/status/965684856737935360
Here's our beautiful Brianna, filming in Culross today! #BriannaFraser #Outlander pic.twitter.com/wTjqA8COPy

— SophieSkeltonGroup (@SophieSkeltonUK) February 19, 2018
Aww so excited to hopefully catch a glimpse of filming Outlander @Outlander_STARZ @SkeltonSophie @SamHeughan @RikRankin #Outlander pic.twitter.com/zemFnzSfwF

— Megan Gorman (@MeganGo51588213) February 18, 2018
https://twitter.com/laretour/status/965278314569977856
https://twitter.com/Fifechar/status/965534466360913922
Source: Respective Instagram and Twitter accounts, The Courier