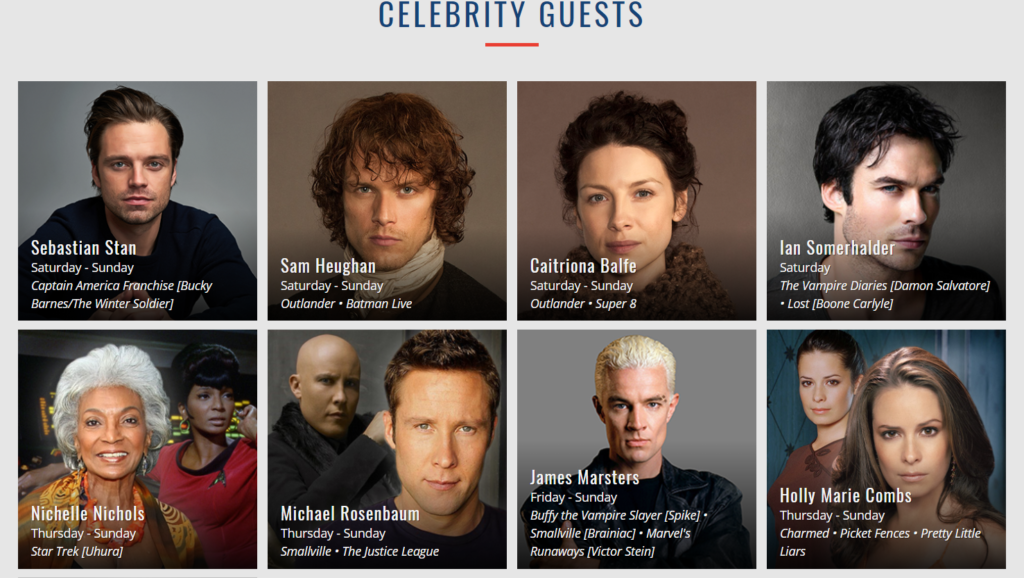 Those fans who did not acquire a badge for San Diego Comic Con have another convention to attend for an Outlander fix.  Sam Heughan and Caitriona Balfe are both attending Wizard World Chicago.
The convention takes place on August 23-26, 2018.
With both of the main stars of Outlander attending, there are VIP options for both actors together or each actor by themselves.  Both have autograph and photo opportunities for purchase.  The actors will only be at the convention on Saturday and Sunday, but the dates for the VIP packages lead you to believe that they are there all four days.  If you buy just autographs or photo ops, you will have to also purchase a badge for the convention for that same day.  General admission is currently 20% off for a limited amount of time.
The Outlander Dual Gold VIP Package is $535 and includes just about everything minus the airfare, hotel, and food for your trip.
The Sam Heughan Gold VIP Package is $379 and includes fewer perks, but gets you a photo op and autograph with the guy that plays The King of Men.
The Caitriona Balfe Gold VIP Package is $379 and includes the same amount of perks as Sam's package, but is focused more on meeting the actress who plays our Claire.
You can purchase photo ops with each actor at $100 each, or just autographs with each actor at $80 each.
As of posting this article, all opportunities with both actors are still available.
Source: Wizard World