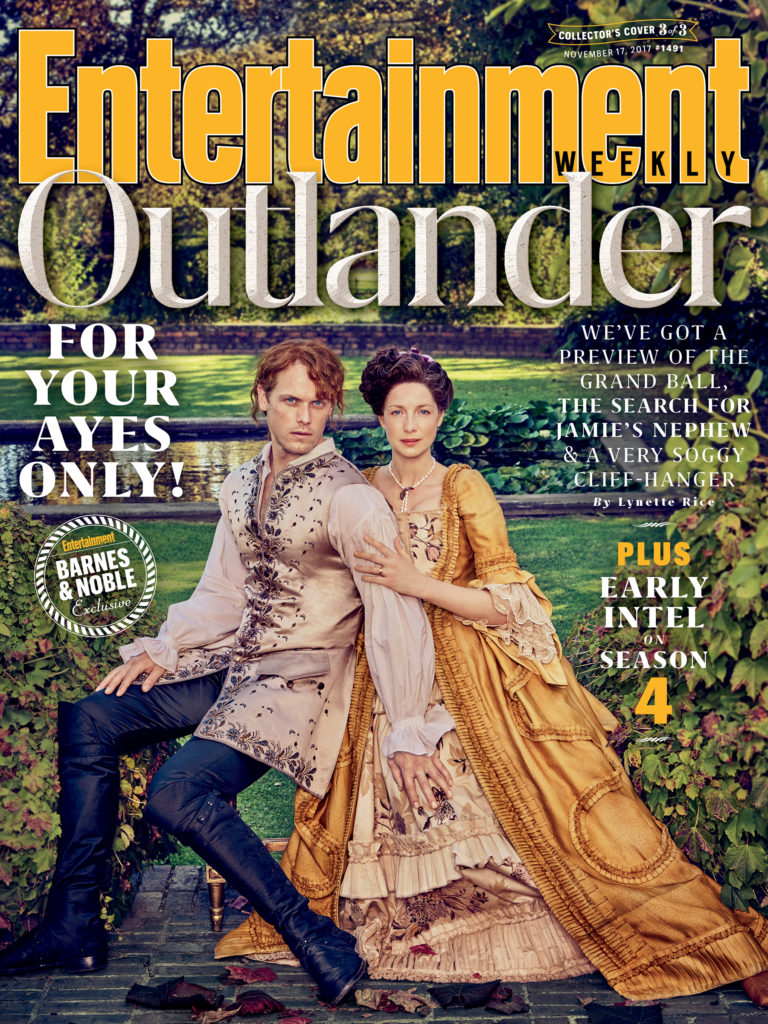 As it was teased last week, the latest Outlander cover for Entertainment Weekly has arrived.  The newest covers focus on the ball that Jamie (Sam Heughan) and Claire (Caitriona Balfe) attend while in Jamaica.  If the costumes look familiar, both are from season two during Jamie and Claire's stay in France.
The issue is on newstands on Friday, November 10th.  The special cover with Jamie and Claire is only available at Barnes & Noble. To purchase the individual covers or all three covers together, you can head over to EW to buy them there.
Is it just me or are the cover photos just a bit "off?"  The one with just Claire has been photoshopped a tad too much.
Below is a behind the scenes video of the photo shoot, along with the photos of the covers, and more photos from the photo shoot.