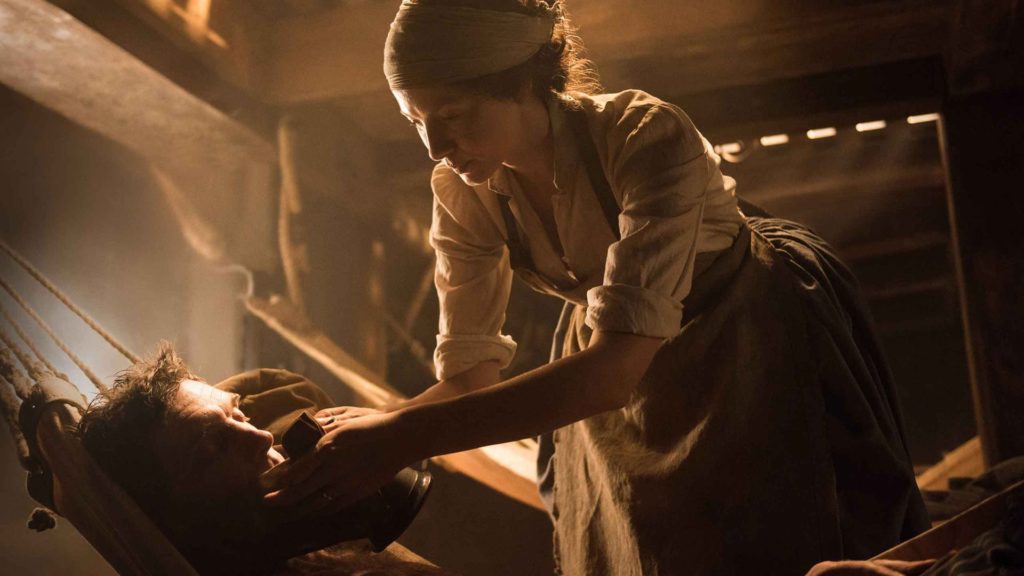 This is the preview of episode 310 of Outlander, "Heaven & Earth."  This episode appears to jump right back to where episode 309 left off, including Jamie's reaction to the ship departing with Claire.  Uh oh.
The synopsis: "Claire races to discover the source of an epidemic aboard a disease-stricken ship before hundreds of sailors die. And as Jamie locks horns with Captain Raines, Fergus finds himself torn between loyalty and love."
Screencaps from the preview are below the video.
This episode premieres in the U.S. Sunday, November 19, 2017, on Starz.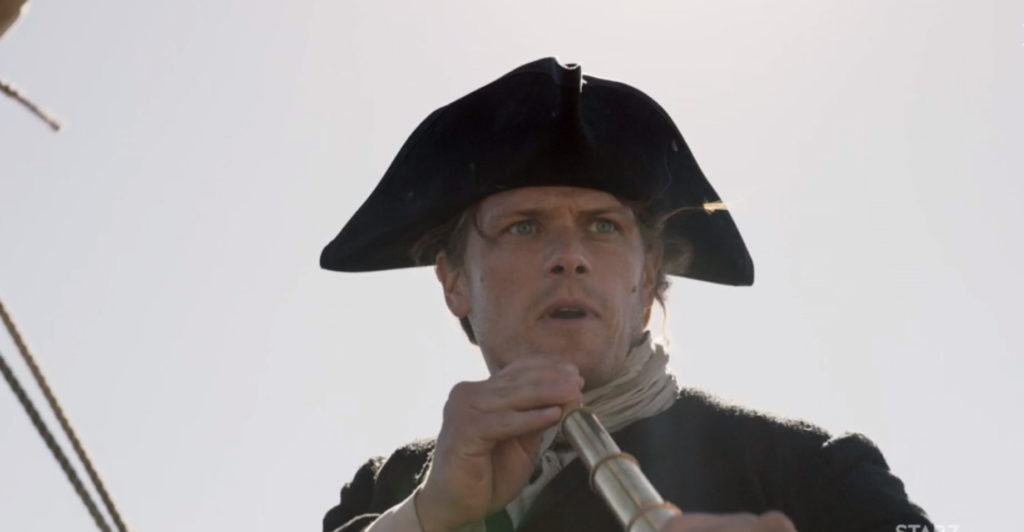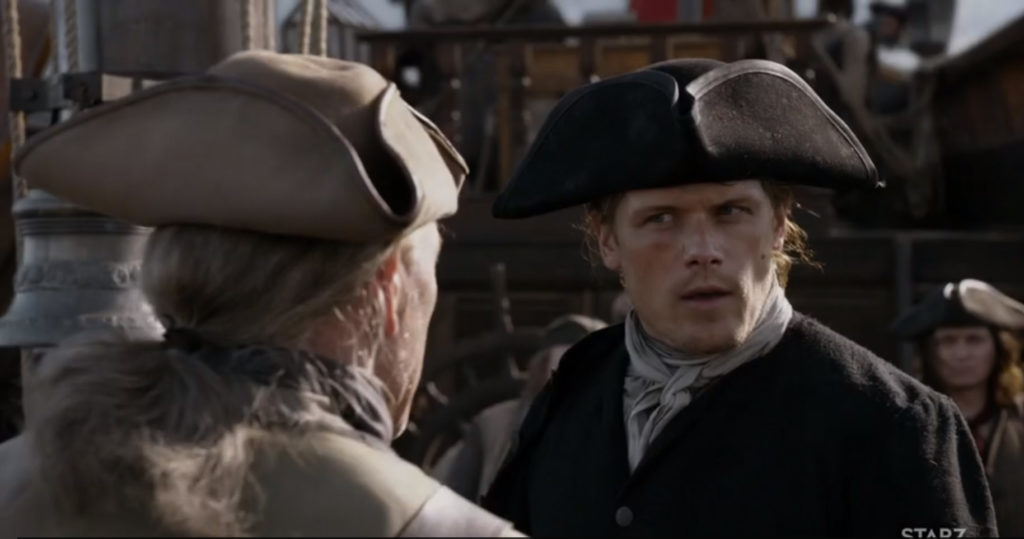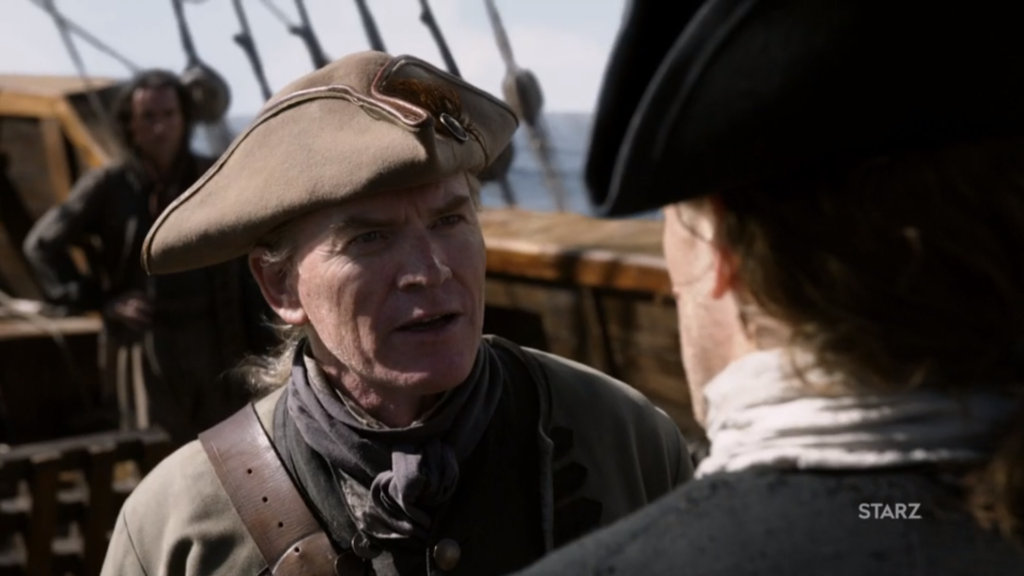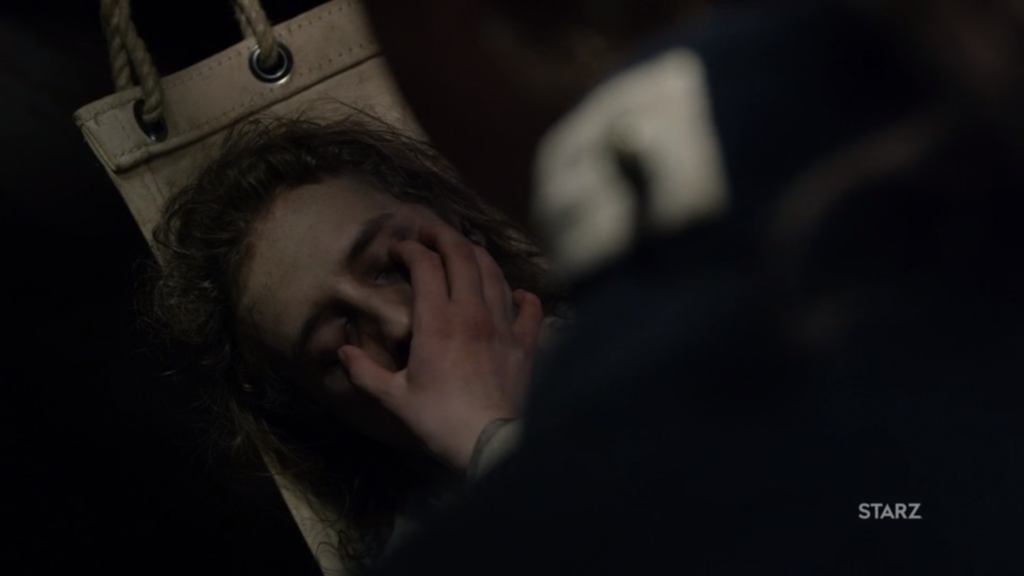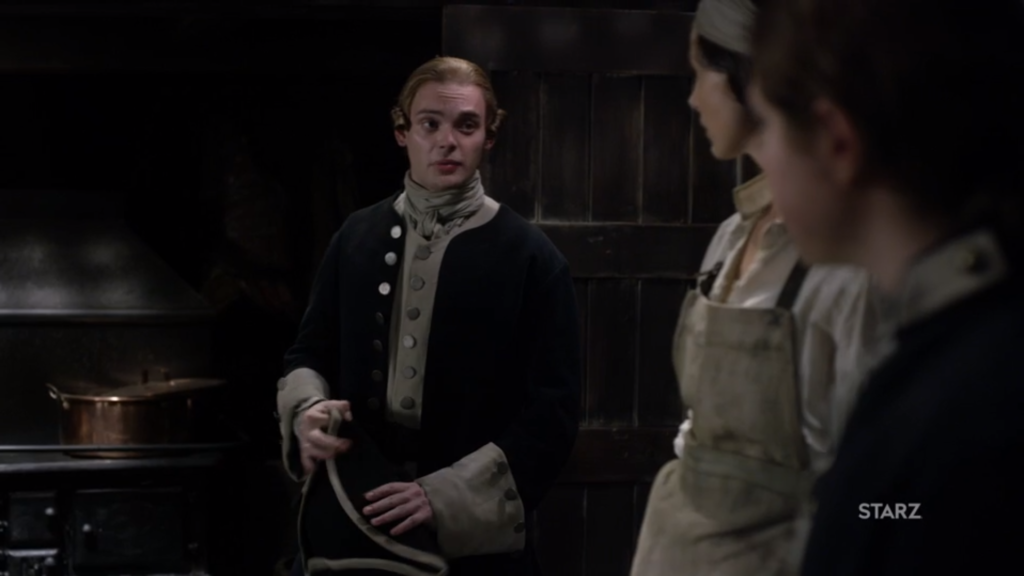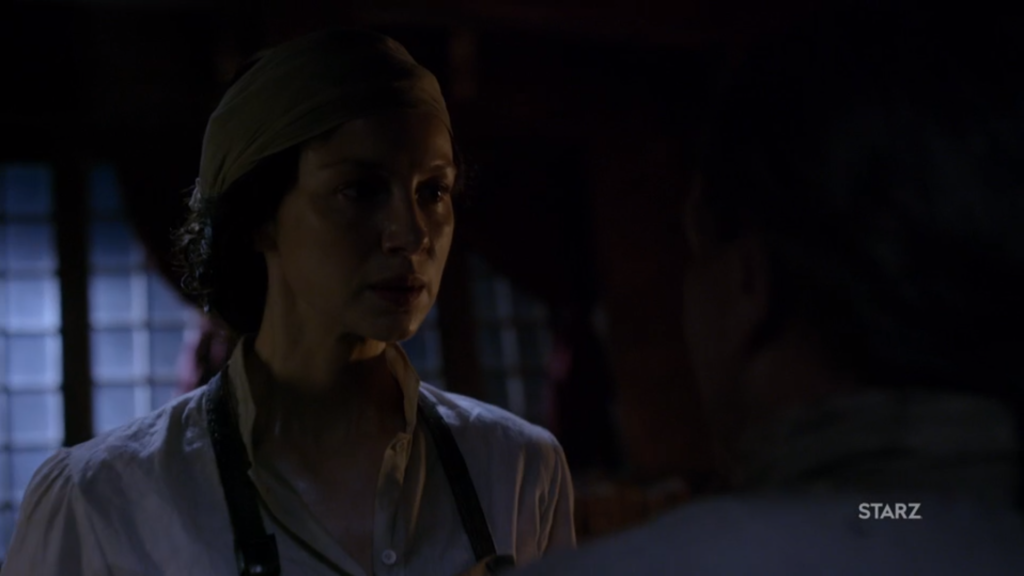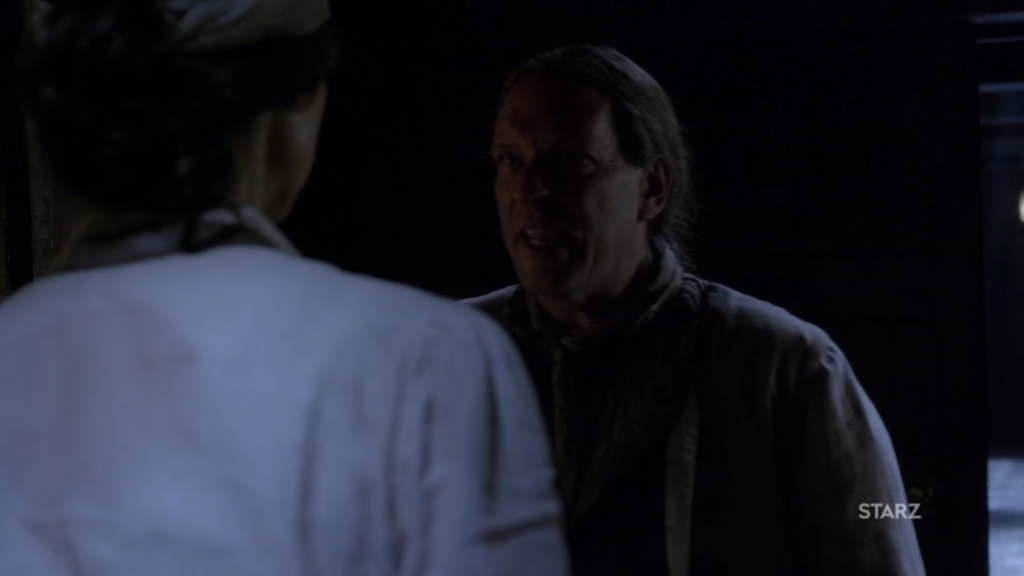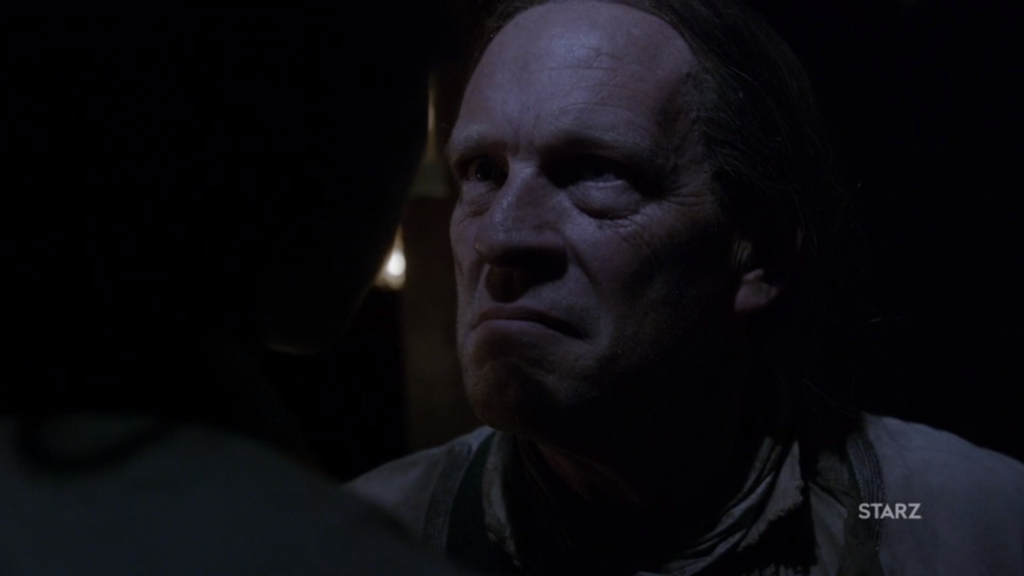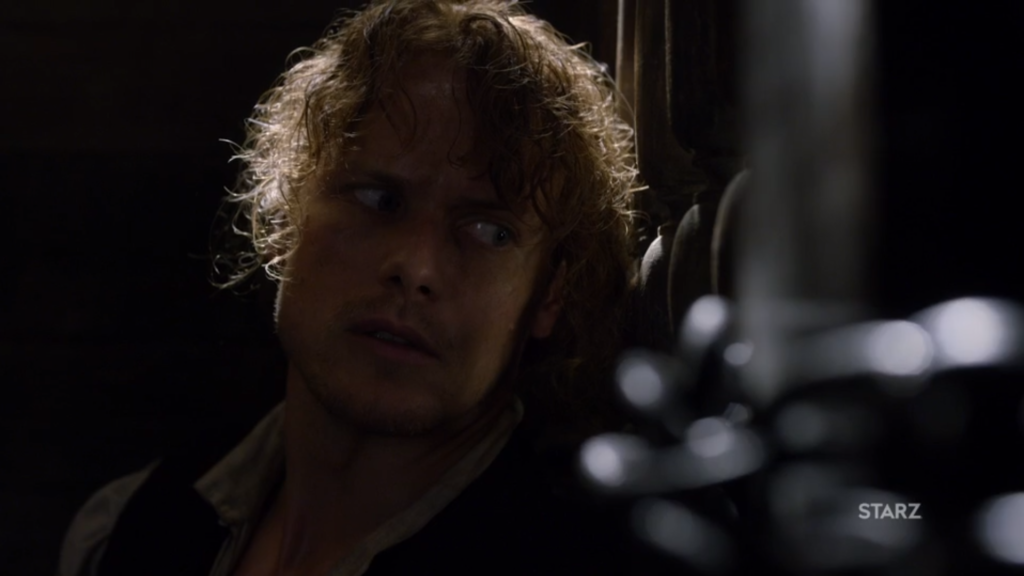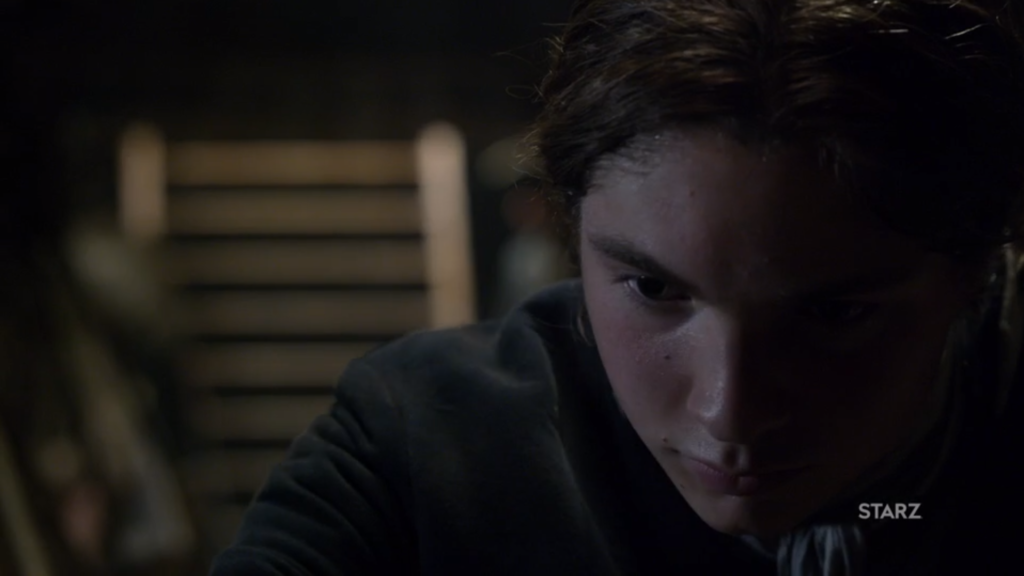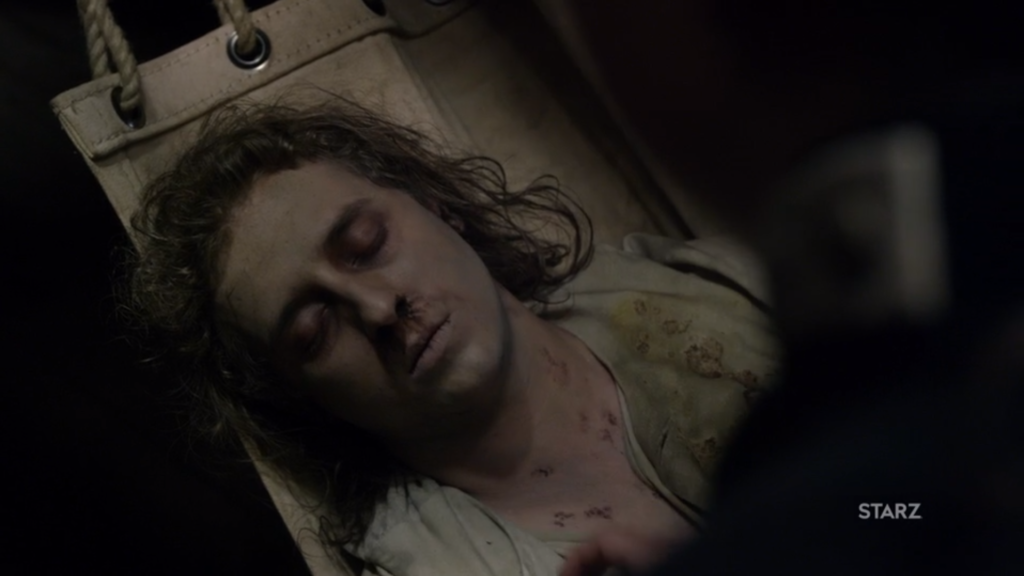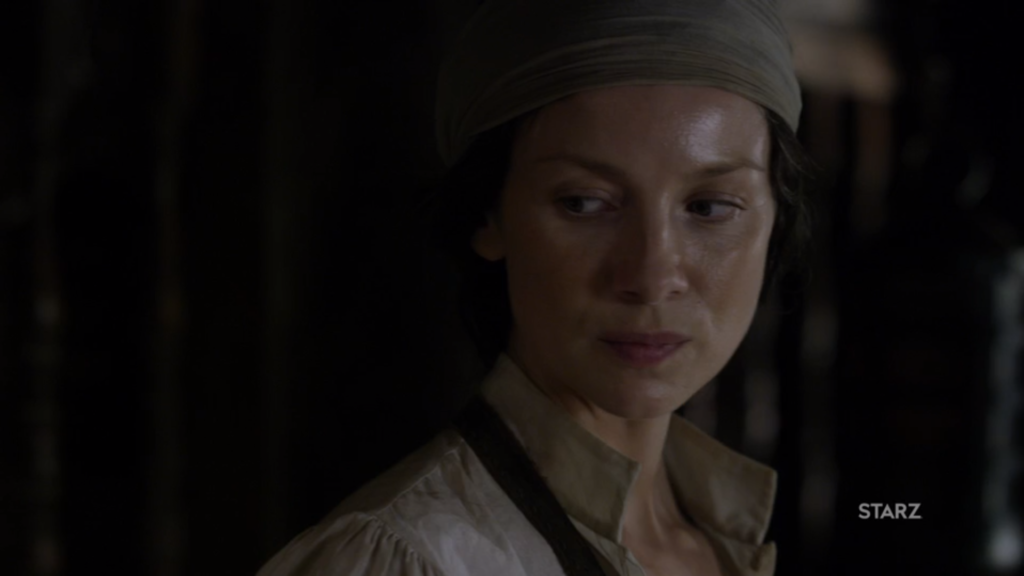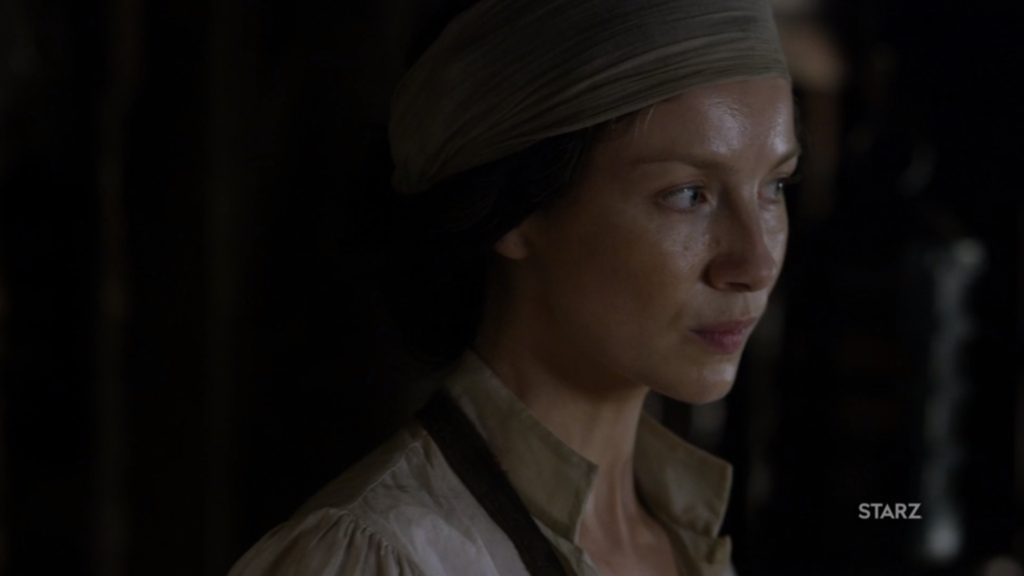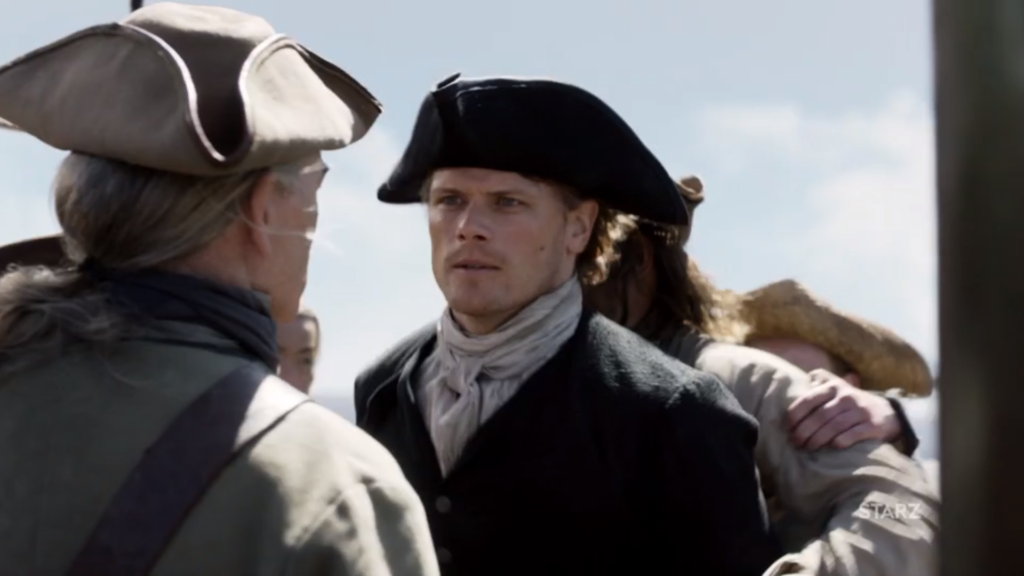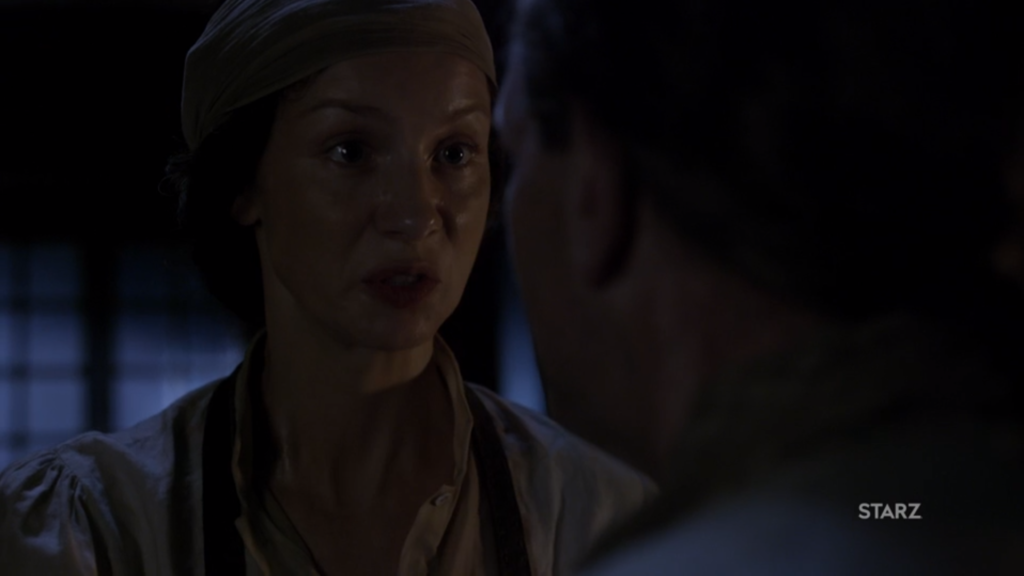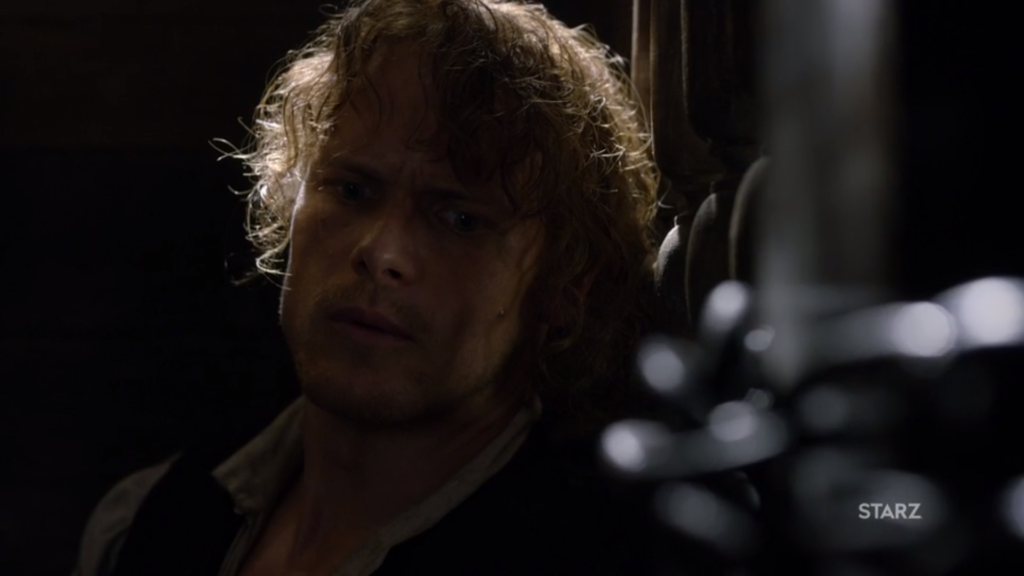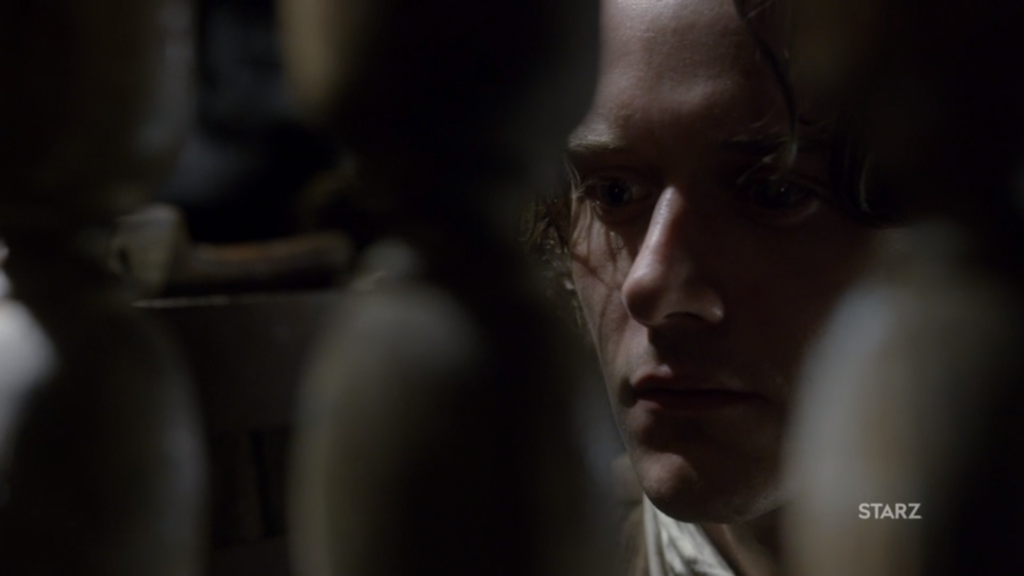 Source: Starz