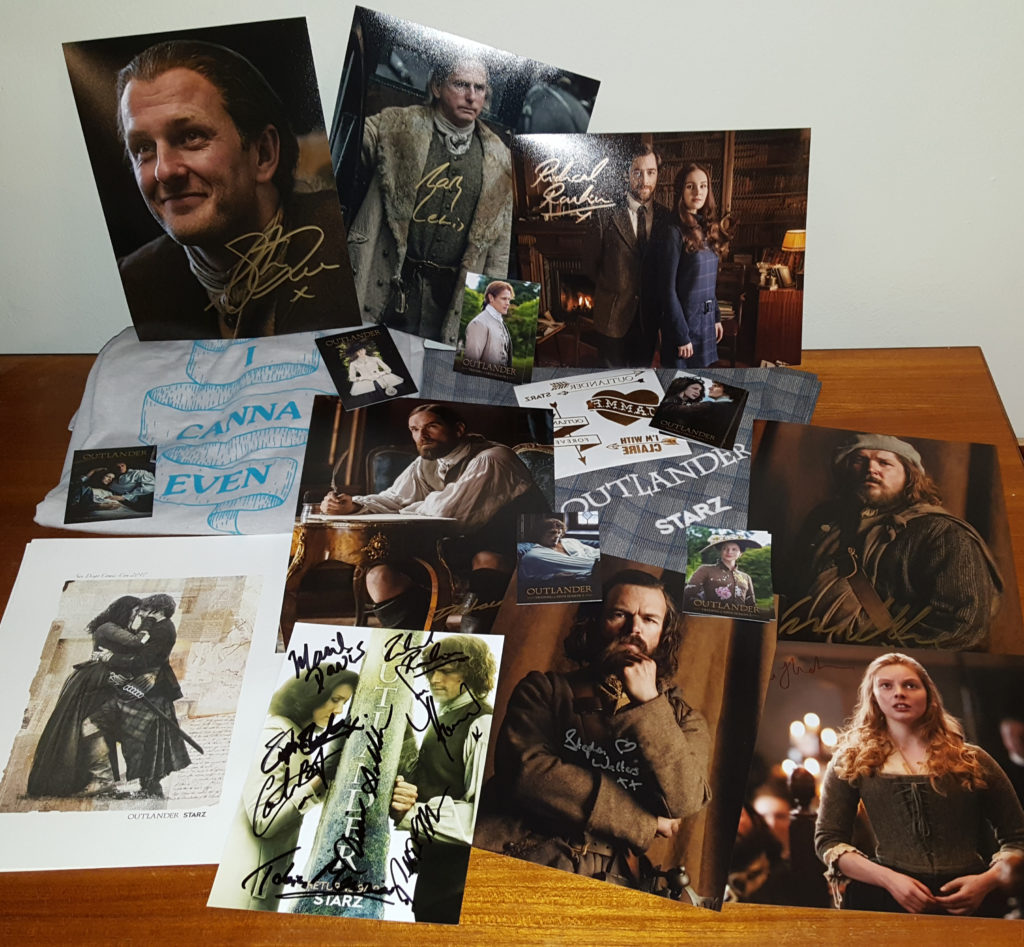 In what may be our biggest giveaway ever, Outlander TV News is giving away Outlander autographs, various swag items from San Diego Comic-Con, and various promotional Outlander season two trading cards.  I am making this an international giveaway because I know fans in other countries do not get the same chances to obtain these items like some in the US (Well, those in England/Scotland can just go stalk a live set and get one, so no pity for you. :))
As we wind down from our coverage of season three and have already begun covering season four, this is also a thank you to our fans, both old and new.  We hope you continue to visit the site during the next dreaded Droughtlander.
Here is what we are giving away.
Grand Prize: One promo handout from SDCC signed by Caitriona Balfe, Sam Heughan, Tobias Menzies, Diana Gabaldon, Maril Davis, Ronald D. Moore, Sophie Skelton, and Richard Rankin.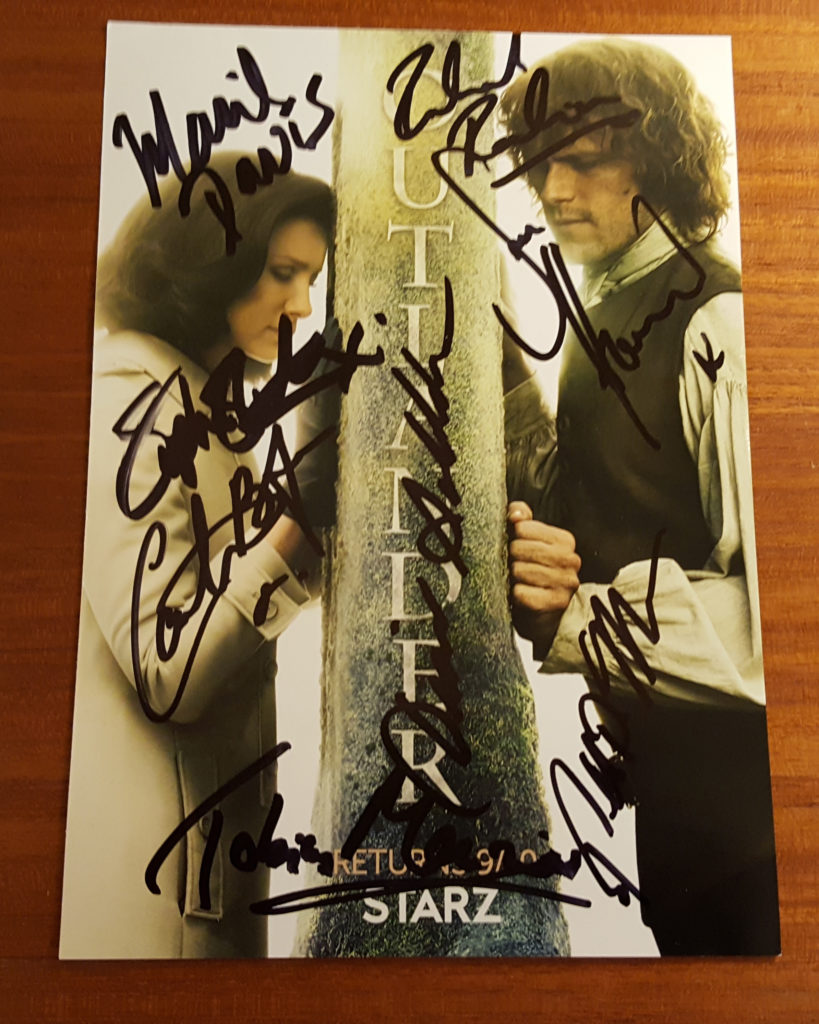 Two Nell Hudson autographed photos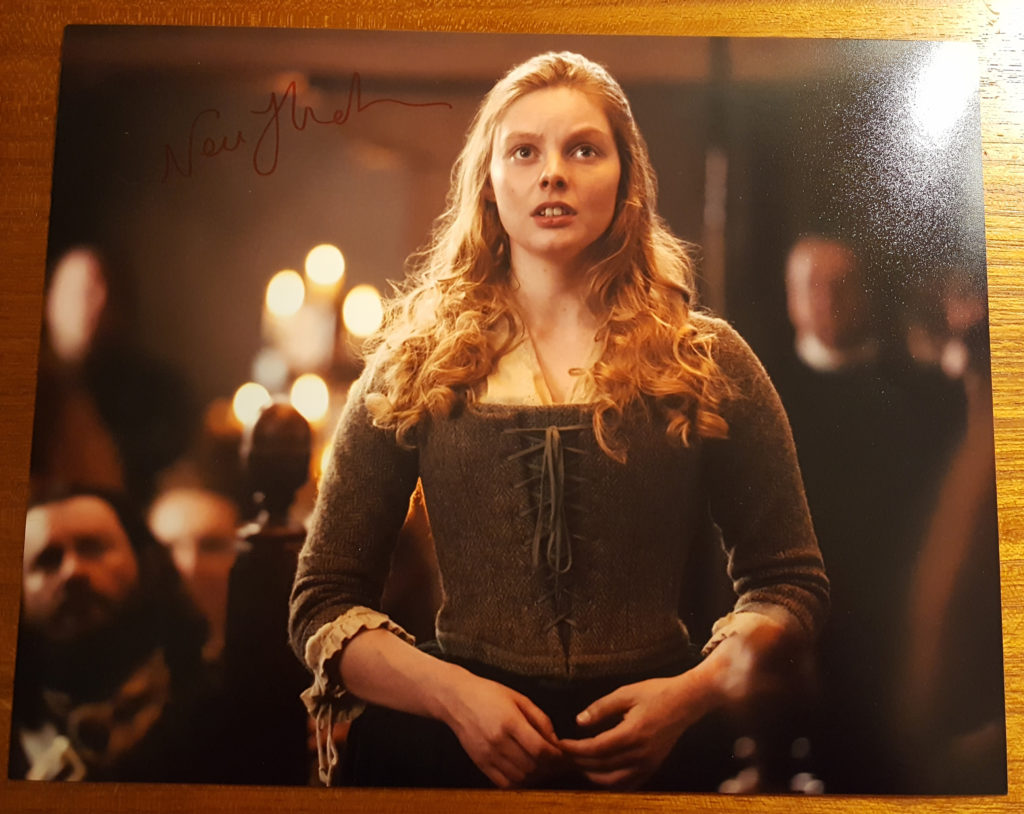 Two Grant O'Rourke autographed photos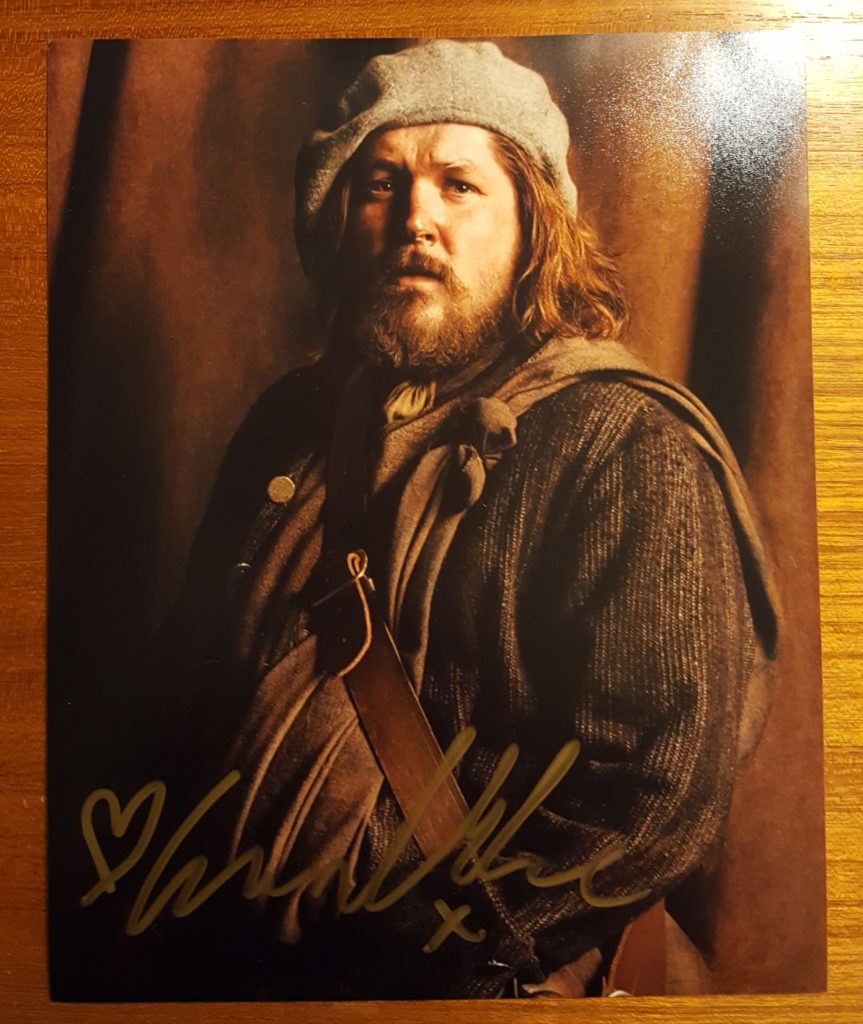 Two Stephen Walters autographed photos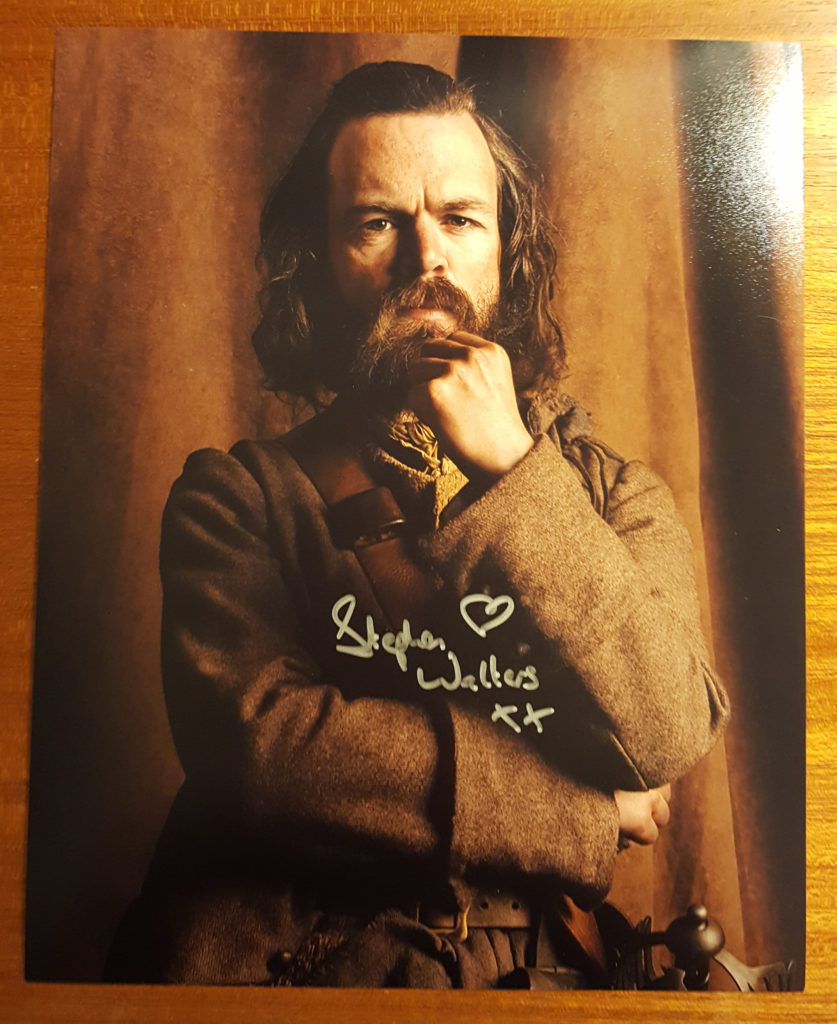 Two Steven Cree autographed photos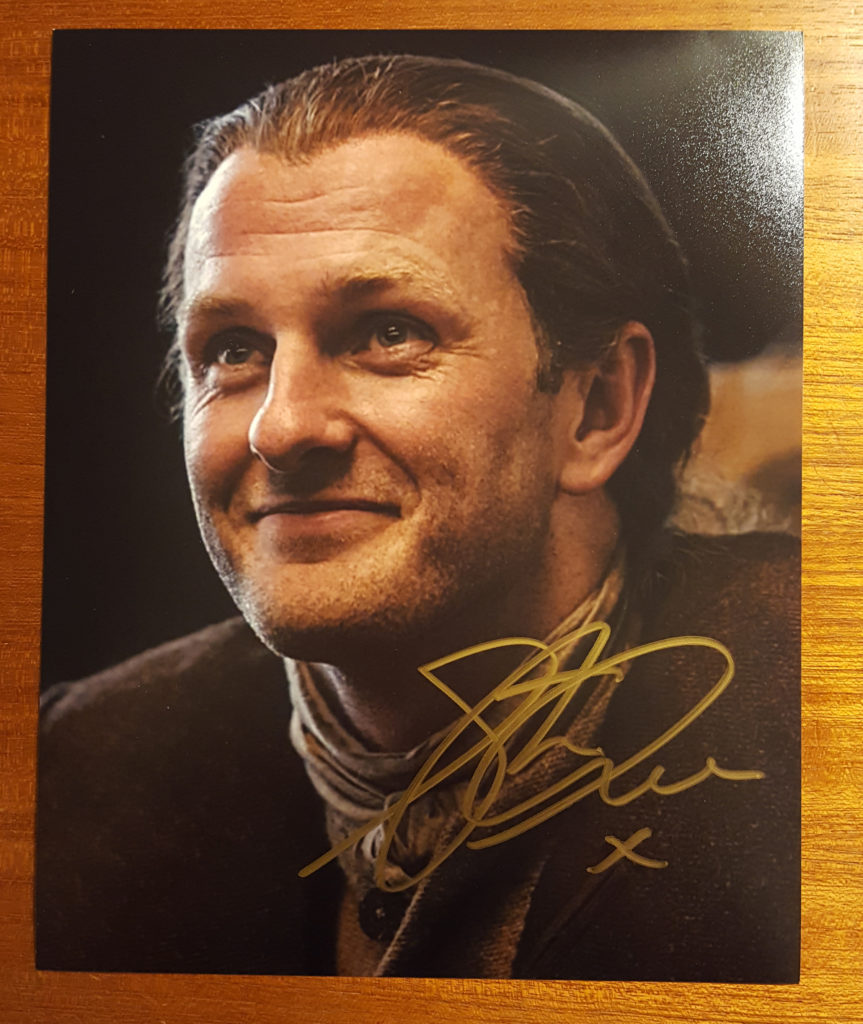 Two Gary Lewis autographed photos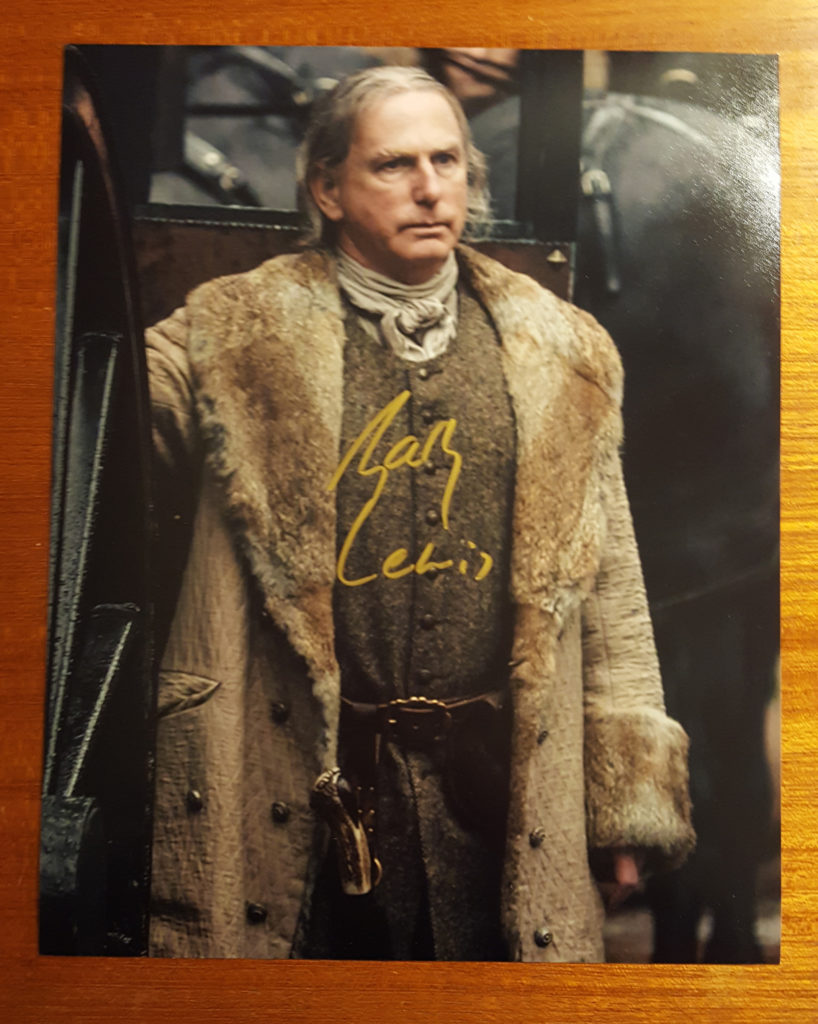 One Duncan Lacroix autographed photo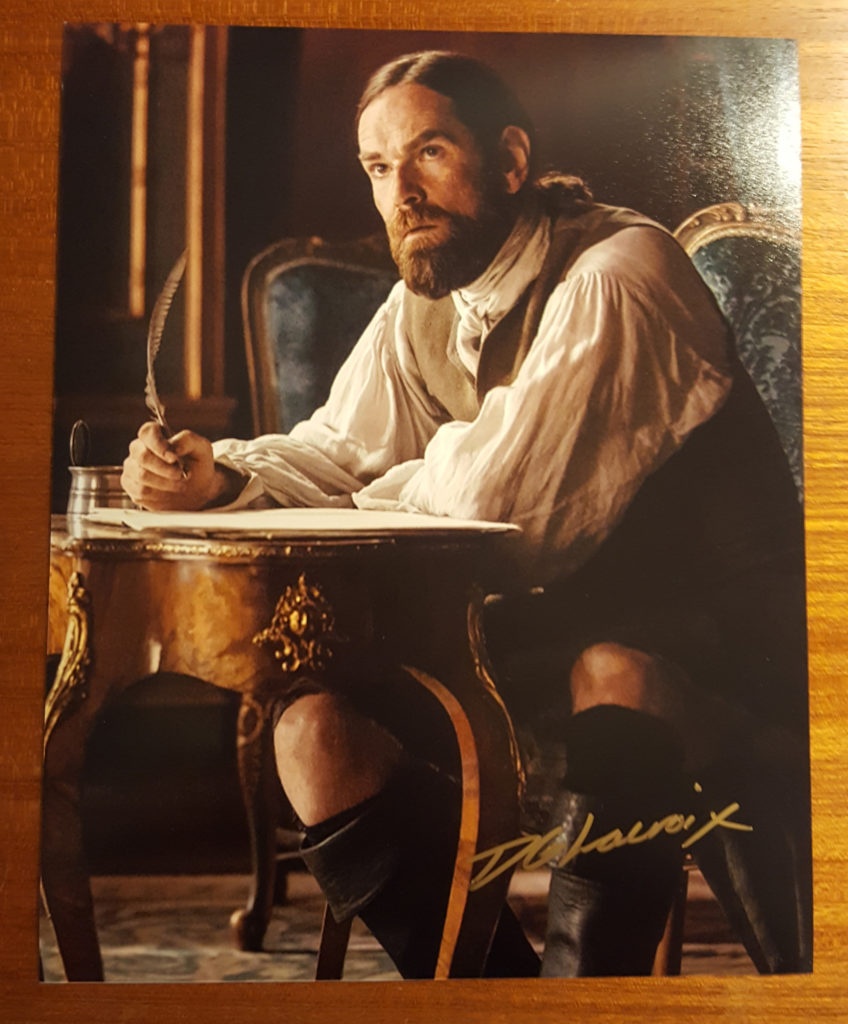 One Richard Rankin autographed photo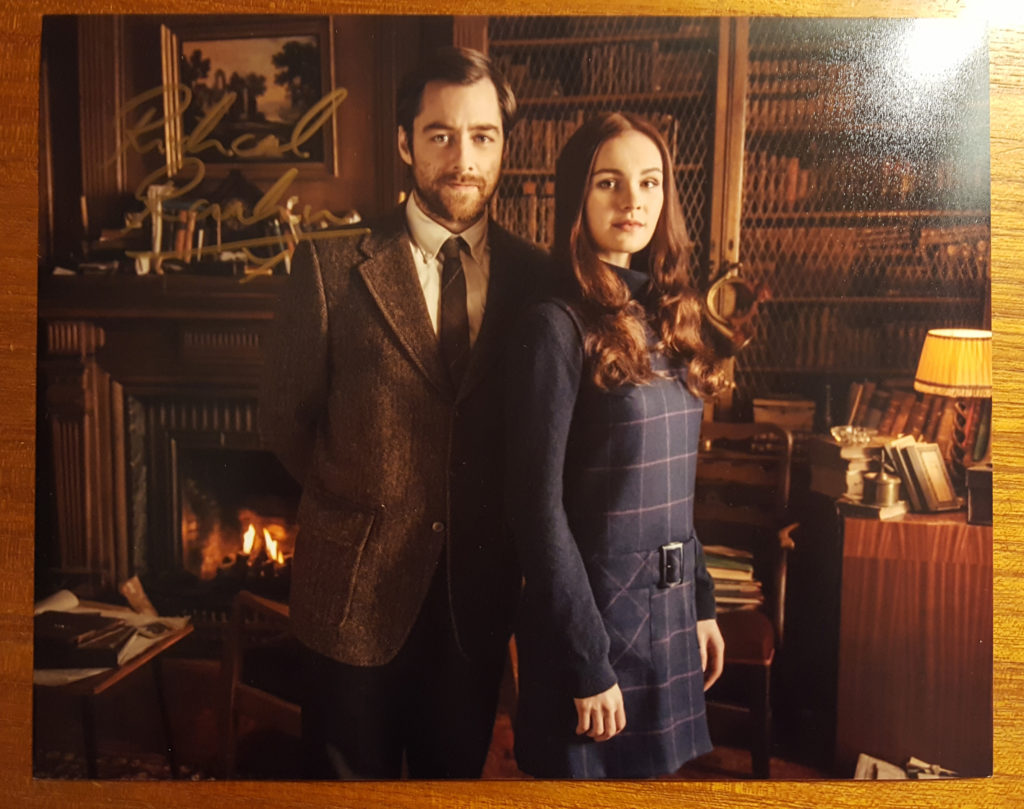 Three SDCC Jamie and Claire drawings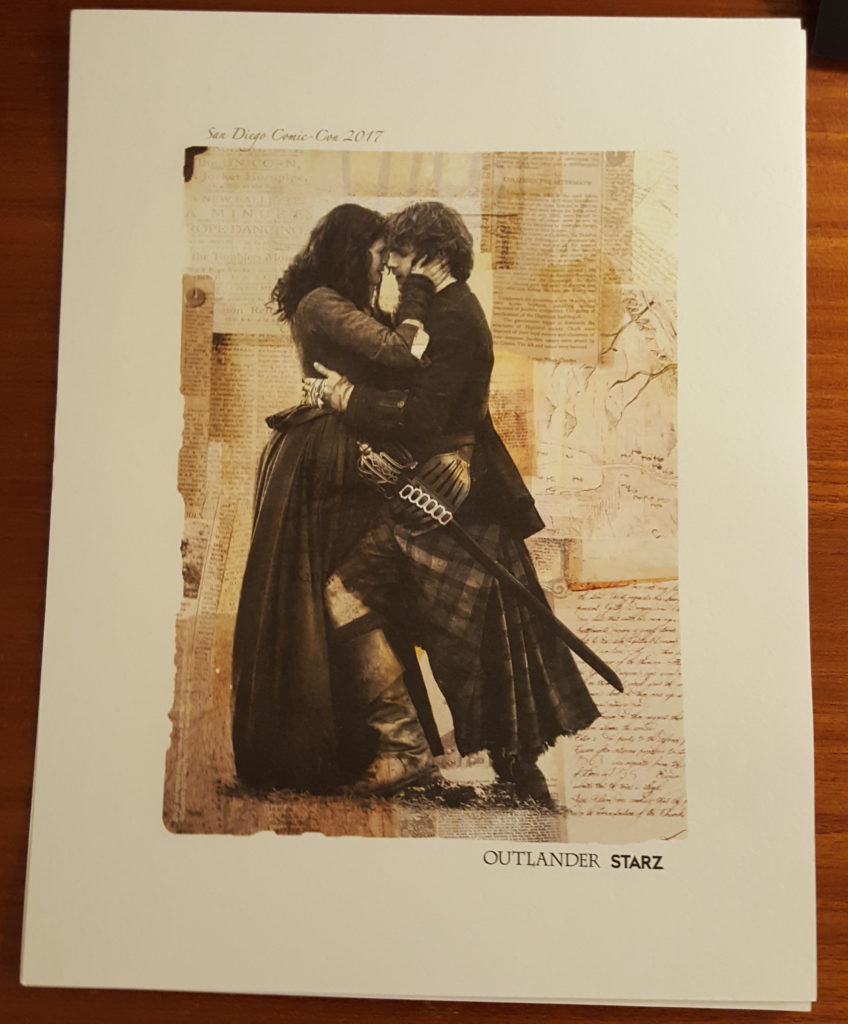 Two Outlander handkerchiefs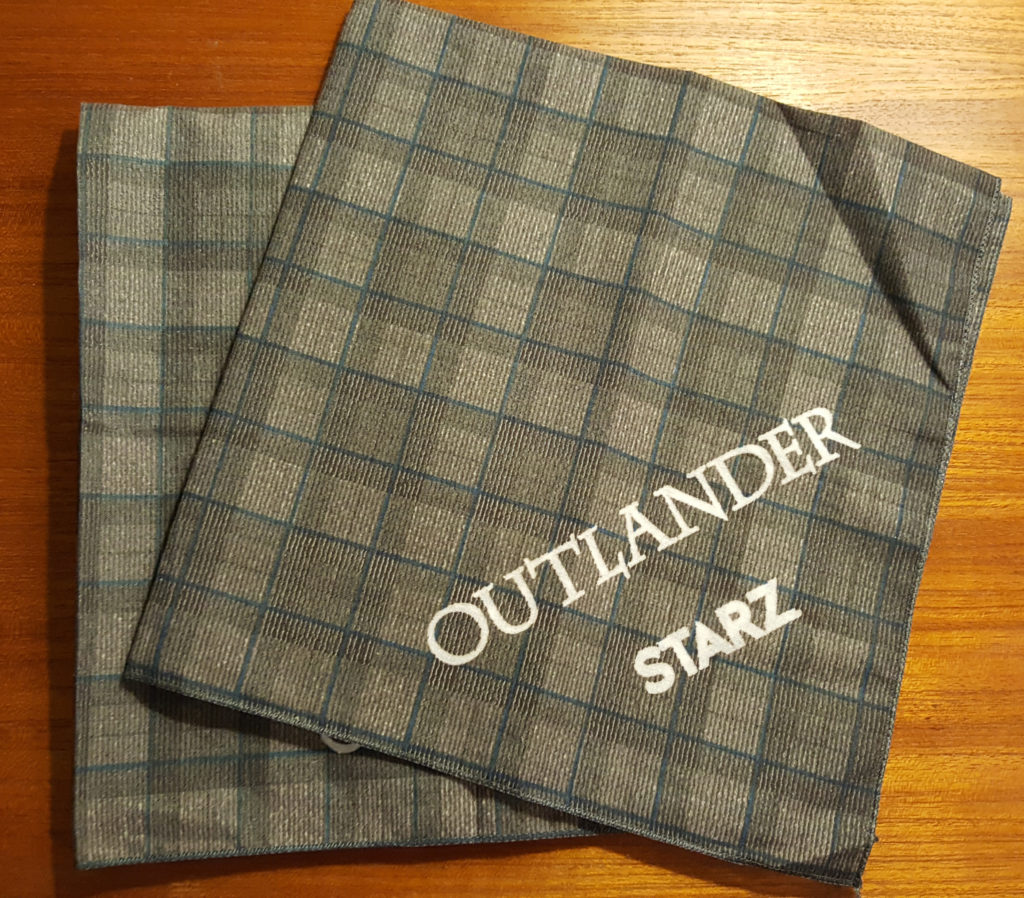 One set of gold Outlander tattoos from SDCC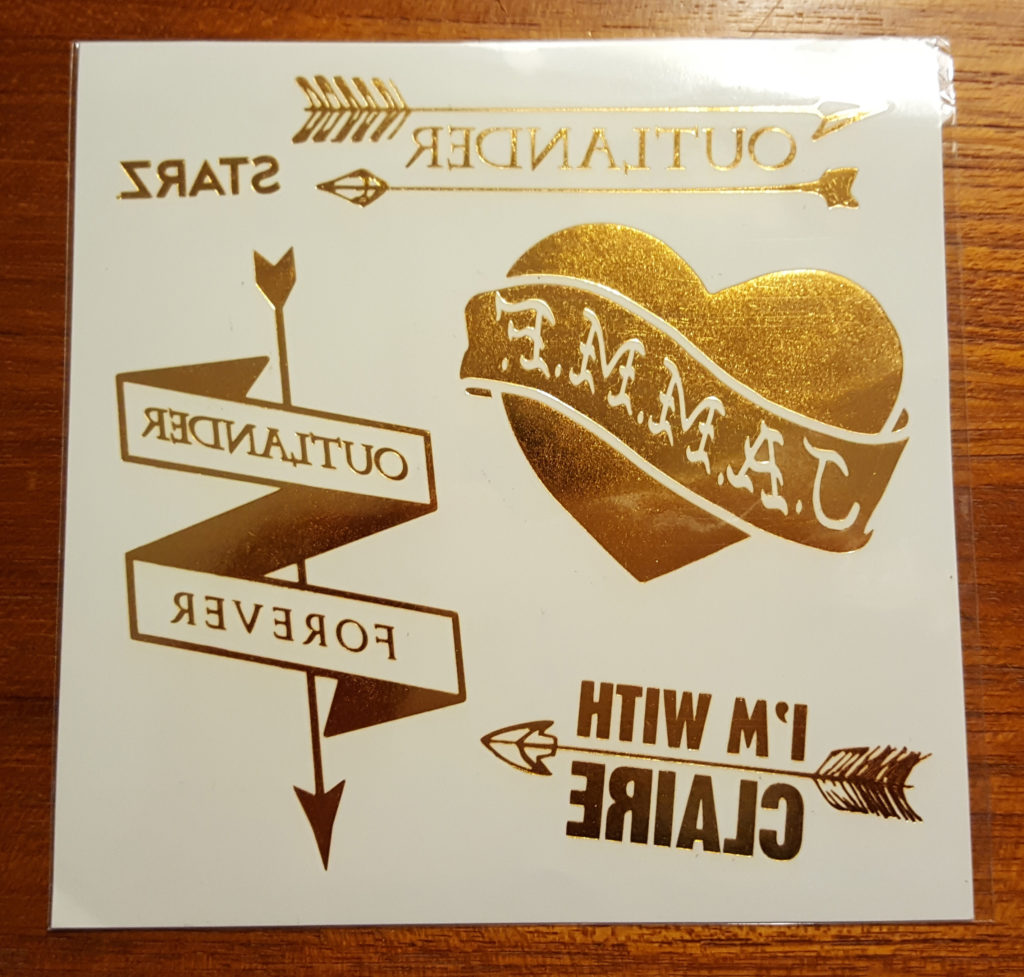 One XXL Outlander shirt printed at SDCC print shop booth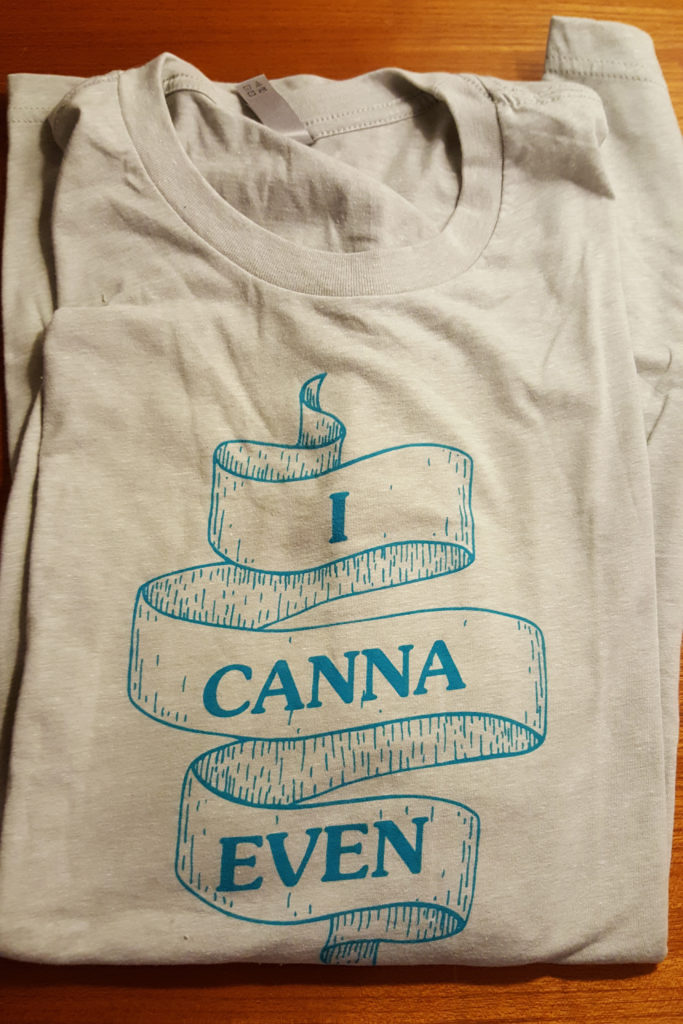 Outlander promotional season two trading cards – (5) P9, (2) SDCC2, (2) SDCC2, (1) P2, (1) P1, (1) P8.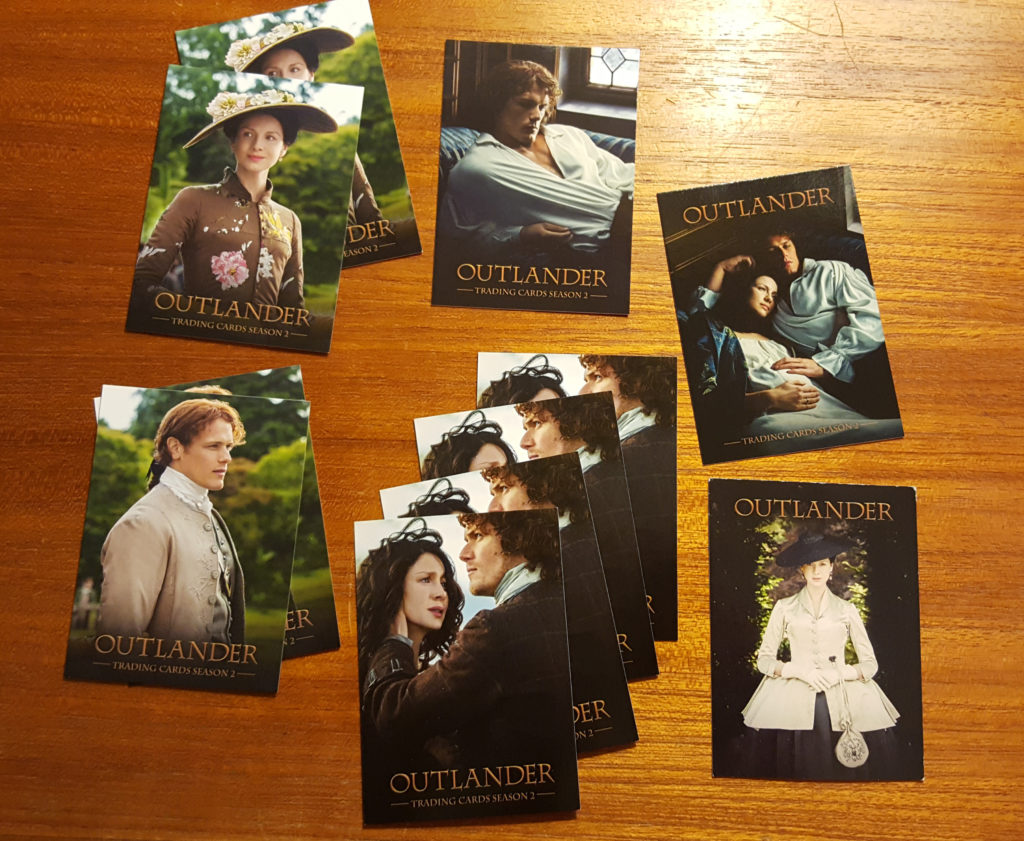 You may enter via the below Rafflecopter box for three different entries.  For an additional entry (or if you are not on social media), please send your full name and mailing address with the subject "International Giveaway" to outlandertvnewsgiveaway [at] gmail [dot] com.  Please enter via each method only once, which leaves you with a maximum of four entries for this giveaway.  Any duplicates will disqualify you.  The giveaway begins 11/29/2017 at midnight (Central Time Zone) and ends on 12/13/2017 at midnight.
Multiple winners will be chosen at random at the end of the giveaway period.  Once emails are sent to winners, you have 24 hours to respond.  If you do not respond, another winner will be chosen.  If you win, you will not find out what you have won until it arrives in the mail.
This giveaway is not sponsored by Starz, any of the actors or crew, or Cryptozoic.  The majority of the items were donated by our writer Ashley Fendt and a few by writer Sarah Ksiazek.
Good luck!