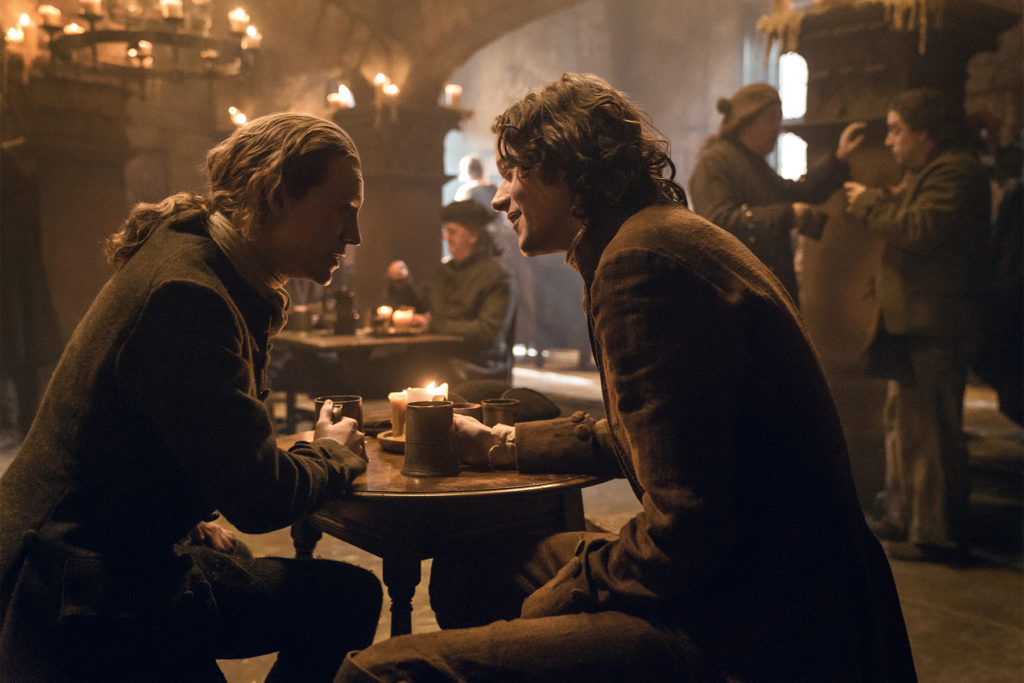 Two clips are here from the seventh episode, "Crème de Menthe," of season three of Outlander.
In the first clip, Claire (Caitriona Balfe) worries that her reappearance in Jamie's (Sam Heughan) life has caused him trouble, but Jamie reassures her.
Click here to watch the clip at Elle.
In the second clip, it appears Fergus (Cesar Domboy) and Ian (John Bell) are discussing the loss of virginity which Fergus has already accomplished and is attempting to assist Ian in the loss of his.