This is the preview for episode 308 of Outlander, "First Wife."  A little secret has been kept from Claire since she came back, and now she is about to find out.  Claire is all of us in this preview when she says, "You told me about your son.  Why couldn't you tell me about this?"  THANK YOU.
And this scene will indeed be in the next episode.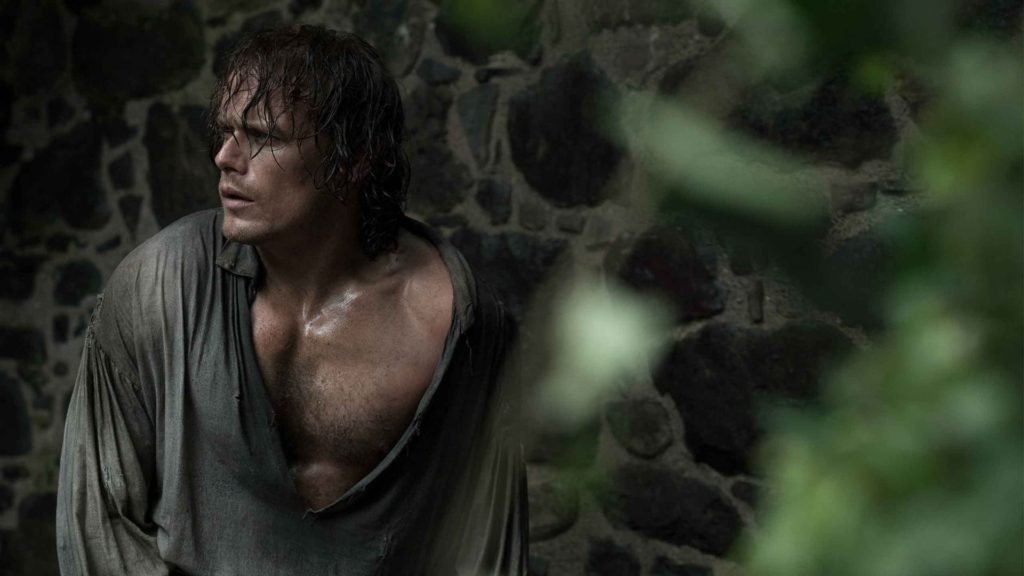 The synopsis: Claire returns to Lallybroch with Jamie, where she does not receive quite the reception she was expecting. Unbeknownst to her, Jamie's made some choices in their time apart which come back to haunt them with a vengeance."
Screencaps from the preview are below the video.
This episode premieres in the U.S. Sunday, November 5, 2017, on Starz.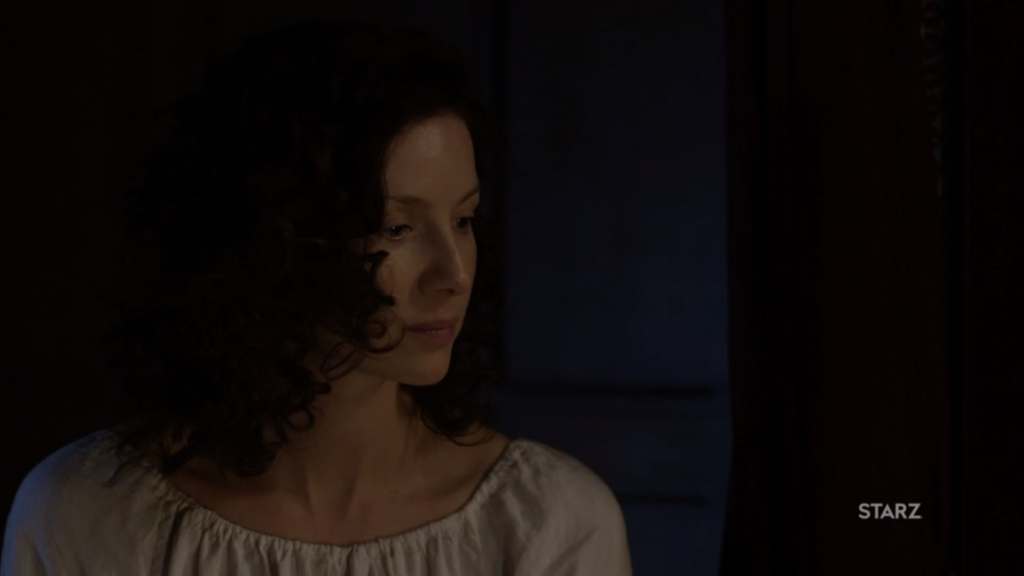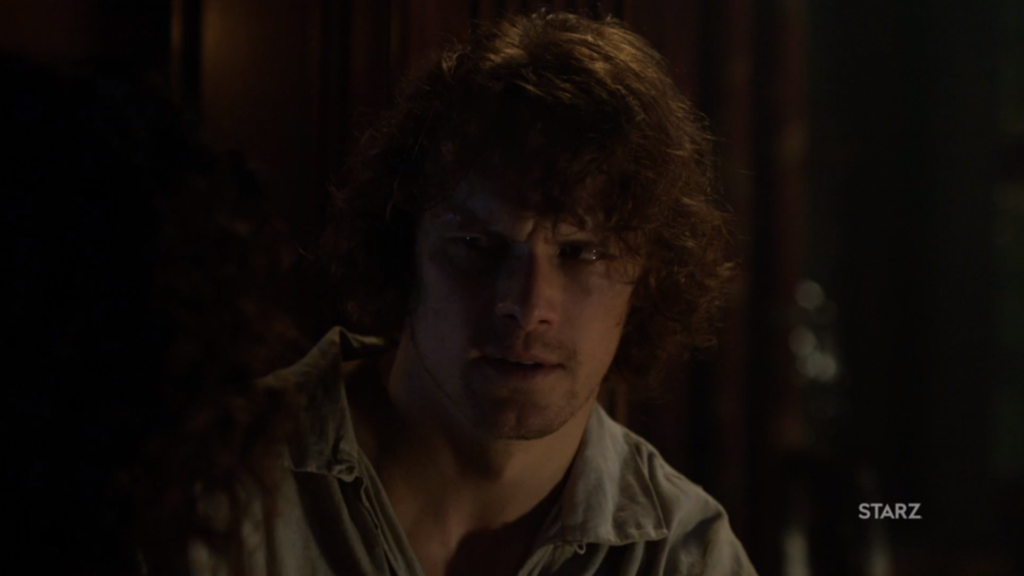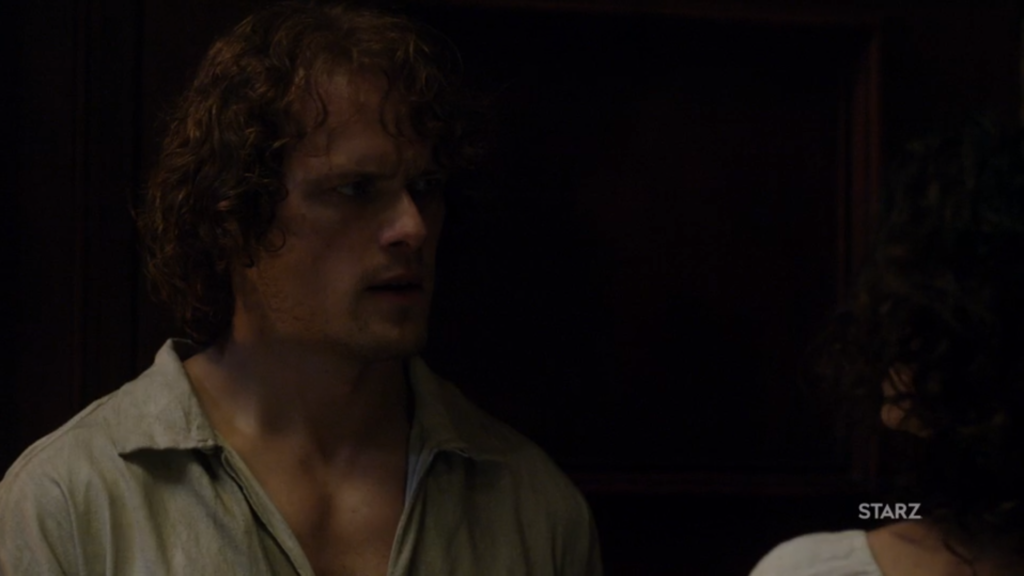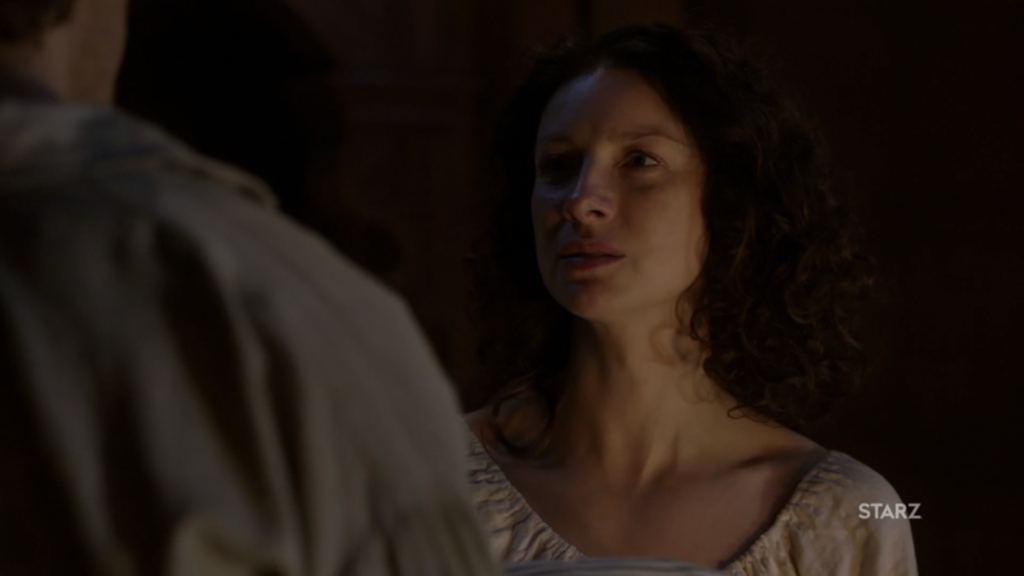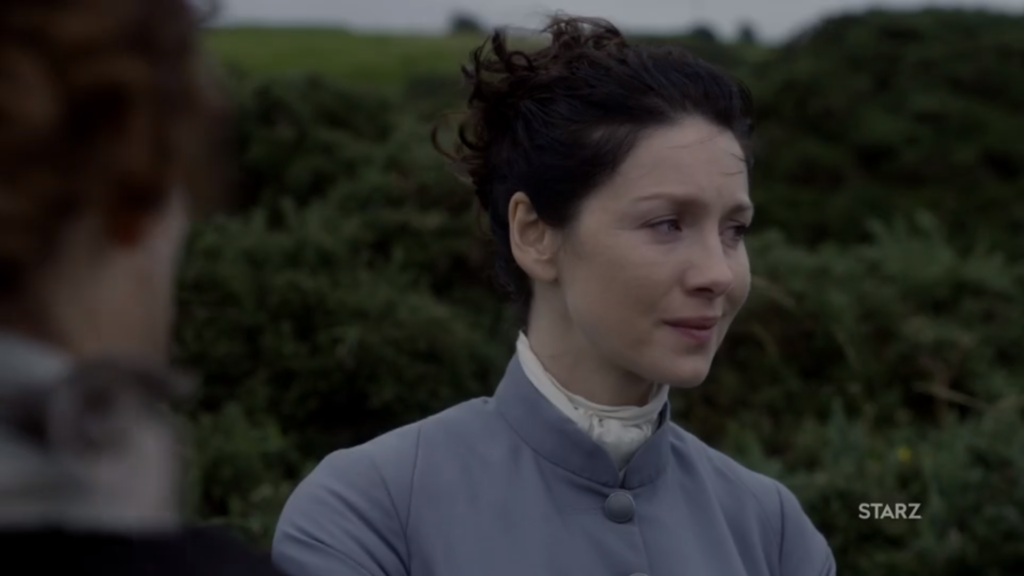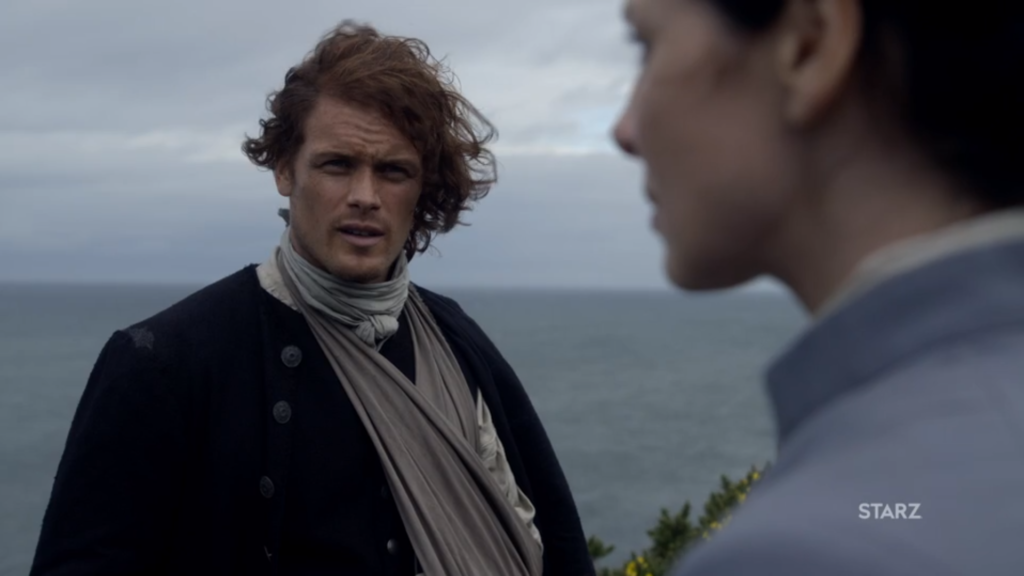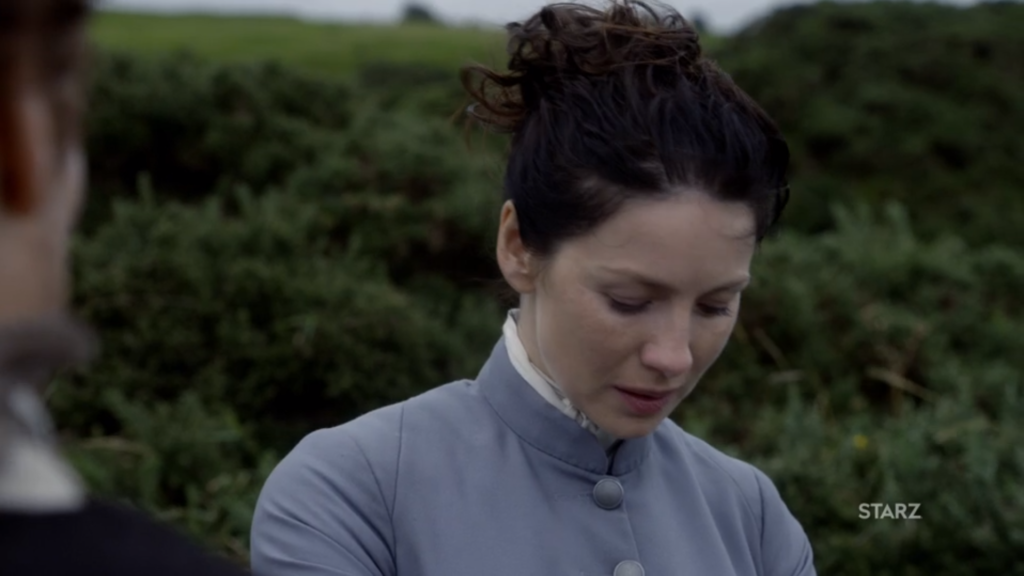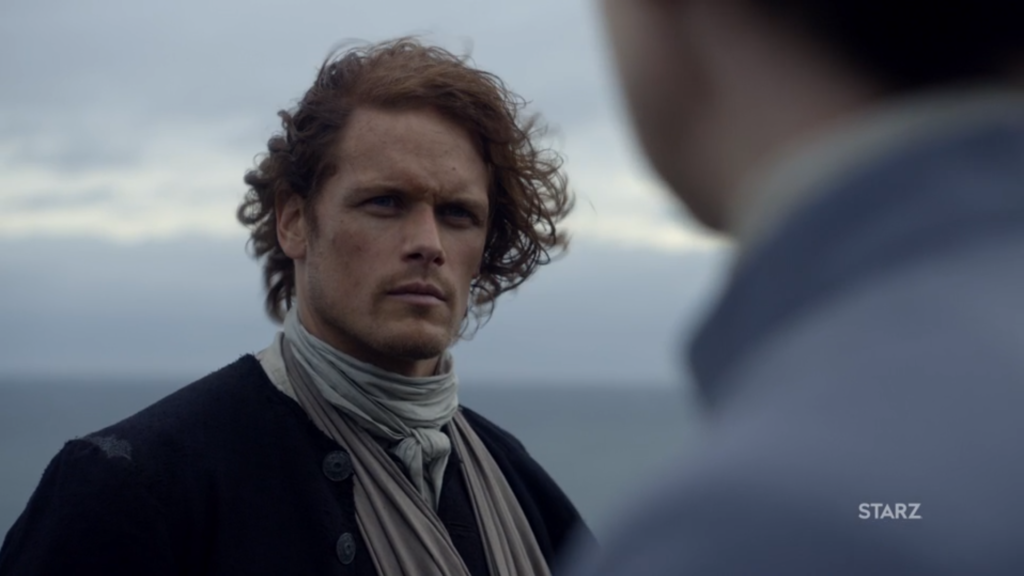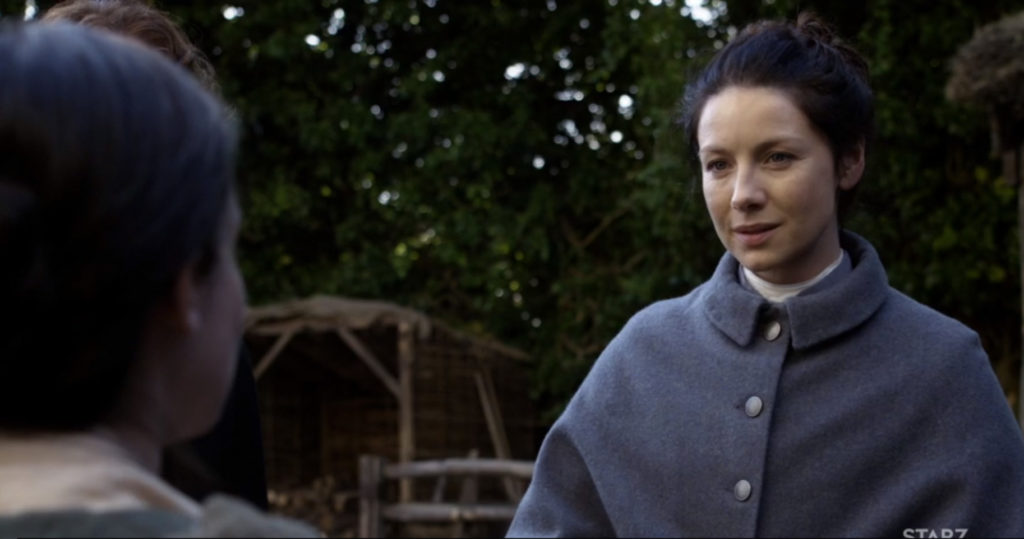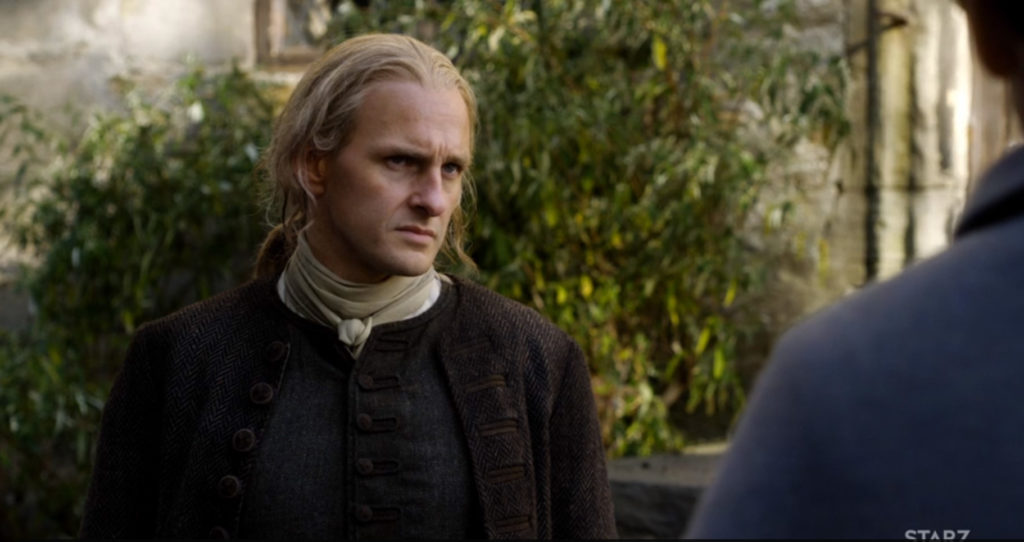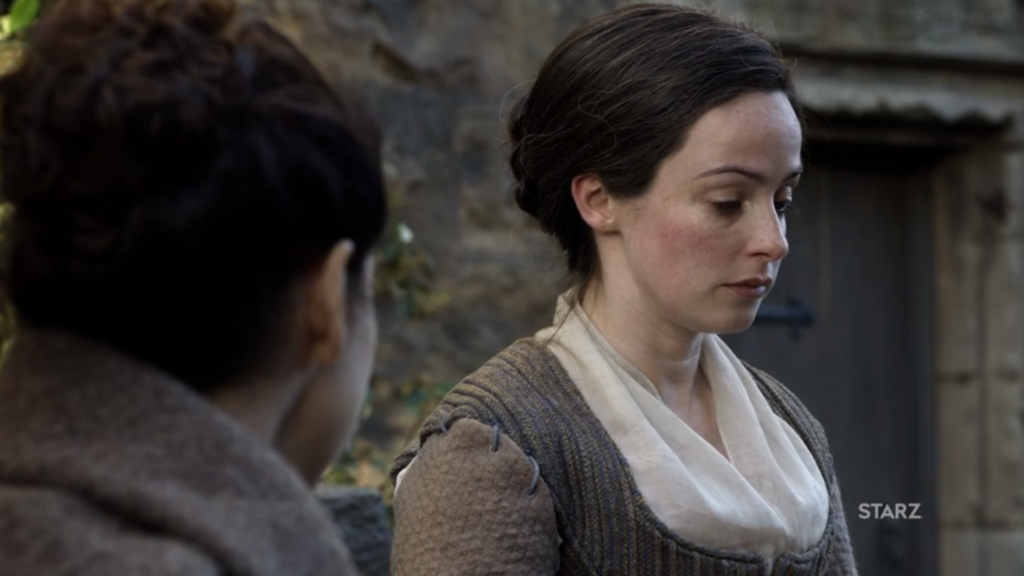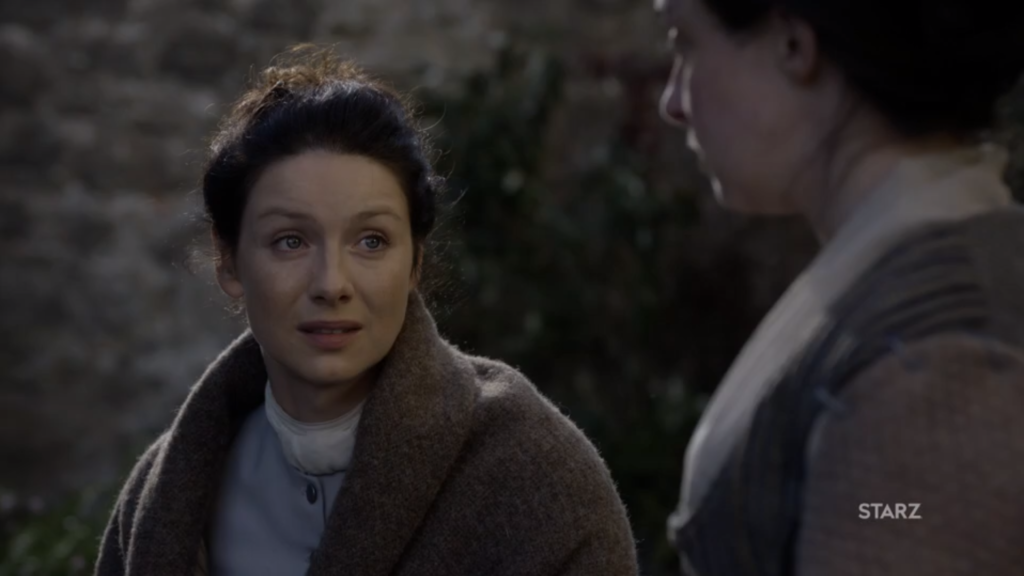 Source: Starz