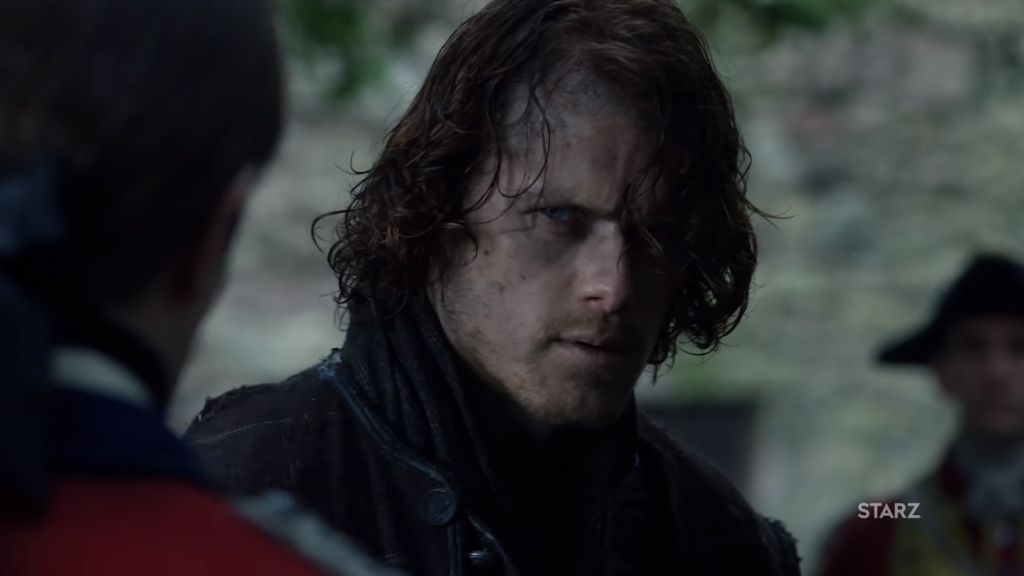 Sam Heughan did a "60-second" interview with Metro about many things, not just Outlander.  Below are some relevant excerpts from the interview, but head over to Metro to read the entire interview.
You and co-star Caitriona Balfe have spent lots of time apart this series . Did you miss working with her?

There is a bit of time apart. The story follows both characters as they're in different time zones and they think they've lost each other. You certainly notice that your co-star is not around. It's been nice to discover who the characters are without each other but then it was nice to be reunited and I think fans will be really excited about the reunion.

How has Outlander changed your life?

It has changed infinitely. I've been acting since I graduated from drama school in 2002 but this has been incredible. To find myself at my third Comic Con with thousands of fans celebrating a third season and feeling comfortable there, it's surreal. It's been a great ride and we're just about to start shooting season four.

Do you feel pressure to be ripped all the time?

We have to prepare for those scenes. I dread them more because I have a full prosthetic on my back which takes two to three hours to put on.
Source: Metro