Below are the official photos from the fifth episode of the third season of Outlander, episode 306 "A. Malcolm."
Characters that can be seen in these photos include Claire (Caitriona Balfe), Jamie (Sam Heughan), and Fergus (César Domboy).
Updated 10/23/2017: New photo of Jamie and Claire.
Synopsis:  "After decades apart, Jamie and Claire finally reunite and rekindle their emotional and physical bonds. But Jamie's new business dealings jeopardize the couples' hopes for a simple life together."
This episode airs this Sunday, October 22, 2017, at 8 PM ET on Starz.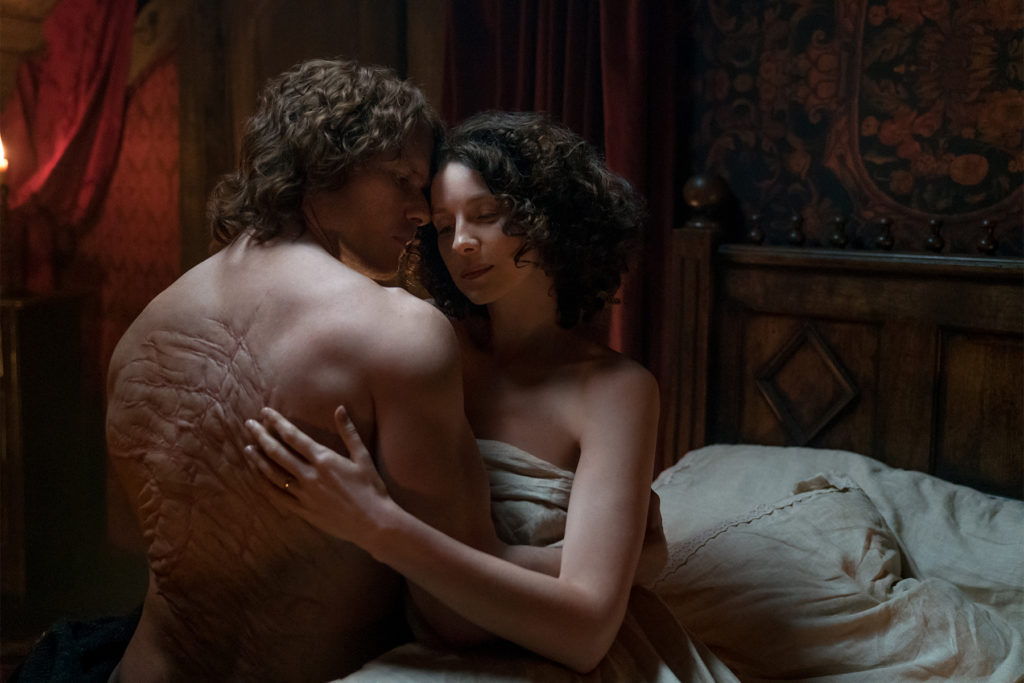 Source: Starz