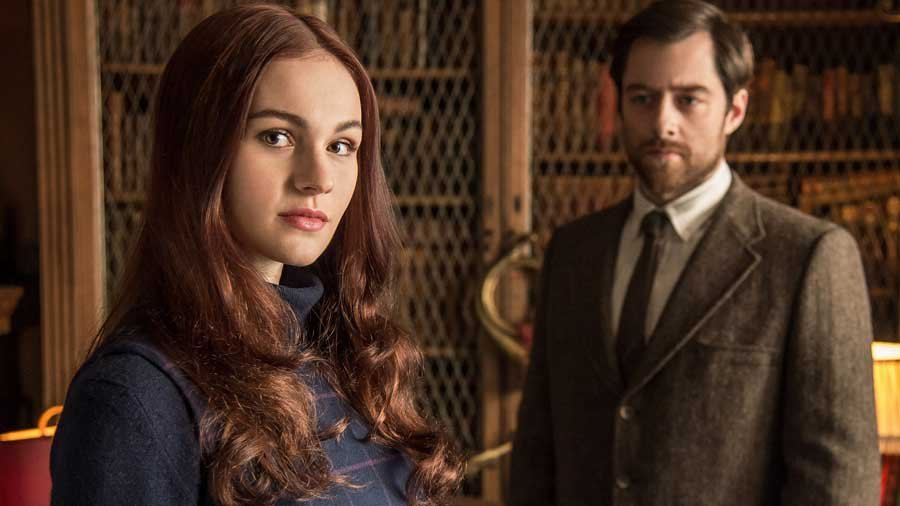 In a new interview with PopSugar, Sophie Skelton (Brianna) and Richard Rankin (Roger) discuss the Outlander's "intelligent and articulate" fan base, as well as not getting too far ahead of the tv show when it comes to Diana Gabaldon's novels.
On the Outlander fan base:
Skelton: "It was so nice and so rewarding, because they really are invested in the characters. As an actor, you're so defensive of your character, because you're really in their head, so you love them no matter, but it's lovely to see the fans have the same feeling for them."

Rankin: "They're a very intelligent and articulate fan base as well. You can really get a good debate going with them if you want to."
On not getting too far ahead of the show:
Skelton: "You don't want to read too far ahead because the image of that person in, say, book seven is a very different person than they were in book two, so if you go too far ahead, you're going to subconsciously let bits of personality they haven't gotten yet seep into the performance and you don't want that. It's reading just enough to get a proper essence of the character, but not reading so far that you start to look at a completely different person than they are in that moment [on the show]."
Read the interview in its entirety here.
Source: Popsugar