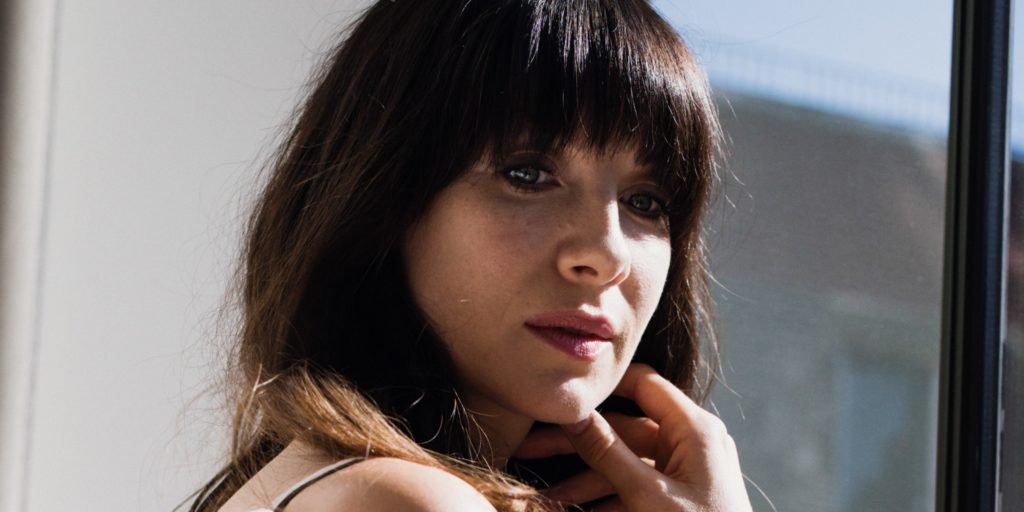 Caitriona Balfe gave an interview to W Magazine in the midst of attending fashion shows during New York Fashion Week.  There are some behind the scenes shot of her getting ready to attend a show, as well as an interview about her style, her modelling past, and Outlander.  The relevant Outlander quotes are below, but head over to W Magazine to read the article and see more photos.
And for all Balfe's engagement with Outlander's avid watchers, she still found herself taken aback by the response to Brianna's birth: "People were very shocked and angry about the pregnancy," Balfe said, "how Claire was put under against her wishes and how dismissive the doctors were." The episode, she explained, was reflective of the lived experience of women in the mid-20th century—though midwifery had historically been the domain of women, with the emergence of modern medicine, "women were taken out of the equation entirely," she said. "The centuries of knowledge that women had amassed were sort of thrown out."

"You forget how recent it was where women felt they didn't have a voice in such important moments," she added.

For Balfe, playing Claire is a balancing act between gendered attitudes of the 20th and 21st centuries. "She's still a product of her time," she said. "Faced with the misogyny or the discrimination that she witnesses, your immediate reaction or your gut reaction is from your own [contemporary] experience, but you always have to figure out, how indignant is she, and how used to this is she?"

"We get to adapt a lot of her 20th-century sensibility into the 18th century," Balfe said. In the first couple episodes of the third season, Claire remains in her own timeline, but midway through the season, dressed in a costume of her own make, she returns to the 18th century. "As time goes on, she gets rid of the corset or gets rid of the waistcoat," Balfe said. The result channels Katharine Hepburn in African Queen: a shirt, a belt, a long skirt "she hitches up," making it "looser and freer and more practical." (This also came as a relief for the actress herself, since the corsets and bumrolls, apparently, wreak havoc on your back.)

She wrapped 10 months' production, four of which were spent shooting in South Africa, in June; in three weeks, she will return to the Scottish highlands to begin work on Season 4. She had just recently received the first two scripts, though she had yet to crack them open.
Source: W Magazine