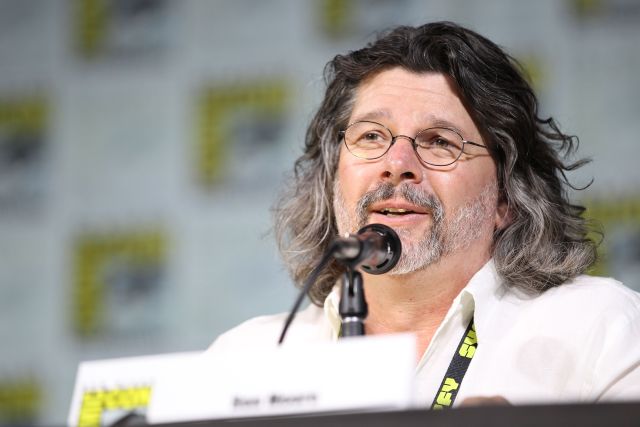 Prior to San Diego Comic Con, Outlander showrunner Ronald D. Moore discussed the show (and Battlestar Gallatica) with Deadline.  Below are some excerpts from the interview, but head over to Deadline to read the entire thing.
DEADLINE: Another transition of sorts for you guys is that Outlander Season 3 is premiering in mid-September, a shift from Season 1 opening in August 2014 and Season 2 debuting in April 2016. How will moving into a more traditional premiere spot affect the show, especially for production purposes?

MOORE: It doesn't really change the dynamic of a show. I'm sure Starz could speak more directly to scheduling and how it affects various marketing aspects and that kind of thing, but creatively, it didn't really affect the show at all. We are trying to put the show on more of a yearly basis, so hopefully we can stick with a fall premiere date going forward. So we're sort of overlapping production, but that's because I think the fan base would really like to have an annual date instead of a moving date.

DEADLINE: So the fall premiere is going to become the norm for Outlander?

MOORE: You know, there's no guarantee, but hopefully we kind of stick with a fall premiere from this point. It's been difficult for us because it takes us a long time to shoot the show. It's very complex logistically. It's a big period piece that travels and goes to different countries and continents and doesn't really have standing sets, and it takes us a long time to produce it. So we don't want to skimp on the production value of the show, but we also want the audience to have the benefit of yearly premieres.

DEADLINE: Mapping out this upcoming season and Season 4, how much further do you see Outlander going?

MOORE: Well, Diana's still writing the books, so I would assume that we could go as long as she keeps writing a compelling story. The books are still wildly successful. The storyline still engages people, and I could see this going on for a very long time.

DEADLINE: Is that always how you saw it? When you initially put the show together, did you see this as a five-season show, a six-season show…

MOORE: When I approached it, I knew that it was an ongoing book series and an open-ended saga, so I sort of had that in the back of my mind. Really until Diana's decided what the end of the story is, I can just see the show continuing to move forward. Also, as long as the audience is willing to go along for the ride with us, because it feels like there's a long, compelling tale that people could lose themselves in for many years.
Source: Deadline