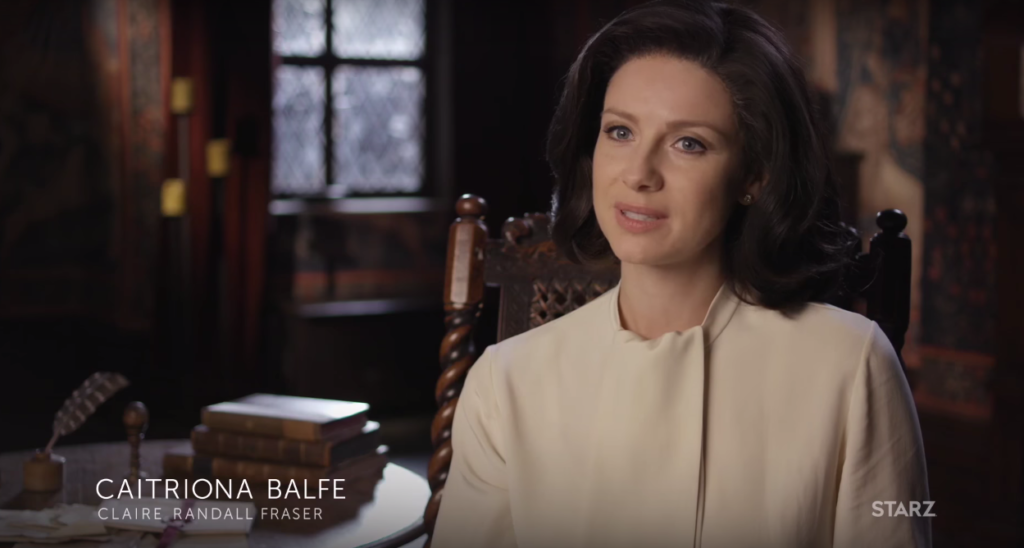 Metro has a new interview with Caitriona Balfe in which they say they only had 60 seconds to talk with her.  I think this interview probably took a bit longer, but it's a good headline.  In the interview, Caitriona discusses Outlander and other parts of her life.  Excerpts are below, but head over to Metro to read the whole interview.
Do you have to apply a sense of humour to get through all the sex scenes?

The first series was my first time doing anything of that kind on TV and I think naivety helped. But it was important for the story and I like that it's told as much from the female perspective as possible. It's interesting to have a woman of that time be sexually liberated. But the actual doing is always awkward and there are too many people in the room who you have to try to look in the eye afterwards. But you giggle your way through it.

You play a World War II nurse in the show. Are you OK with blood in real life?

When I know it's fake or prosthetics I'm fine. I find all that stuff so interesting. For research we were given the British Army World War II booklets that were given to nurses, and I learnt about the different bandaging and splintering in the field. For series three we did a liver operation and I had an adviser surgeon and surgical nurses telling me how to handle the instruments. It's fascinating.

What now after Outlander?

I hope the show continues for as long as possible. I was fortunate enough to do a great film last year [Money Monster] and I hope I can just have an interesting career. I'm writing a script I'd eventually love to direct and I'd love to do something with Sharon Horgan — she's a genius.
Source: Metro