Last year, Outlander TV News organized a brief meetup on Saturday night of SDCC 2016.  While Outlander was not present at SDCC 2016, lots of fans were there.
We are doing it again.  Please join us for a brief meetup on Saturday, July 22, 2017 at 7:30 PM.  We are meeting outside the Hilton San Diego Bayfront at the windchimes art next to the water.  We are just gathering to take a photo and meet one another.   If you choose to do dinner, drink, etc. afterward, that is up to you.  We will be handing out some of our Outlander TV News stickers to those who attend.  And most importantly, you do not have to have an SDCC badge to attend!
Join us!  Click here for the Facebook Event Page.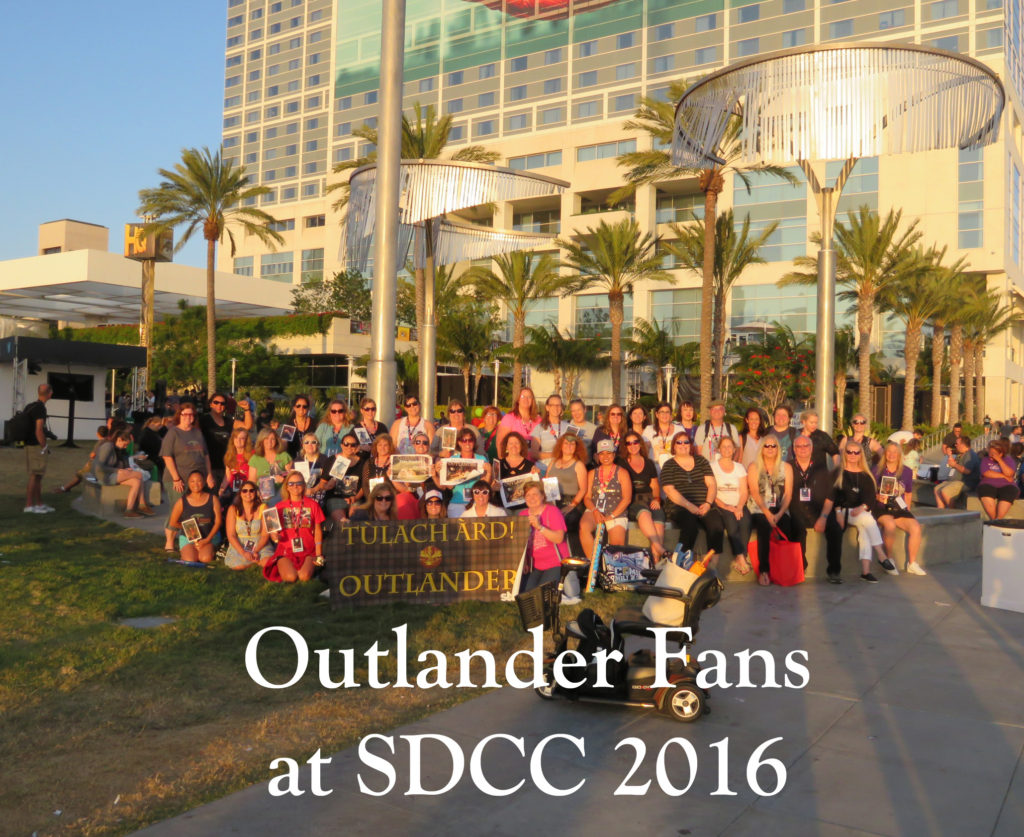 Source: Outlander TV News