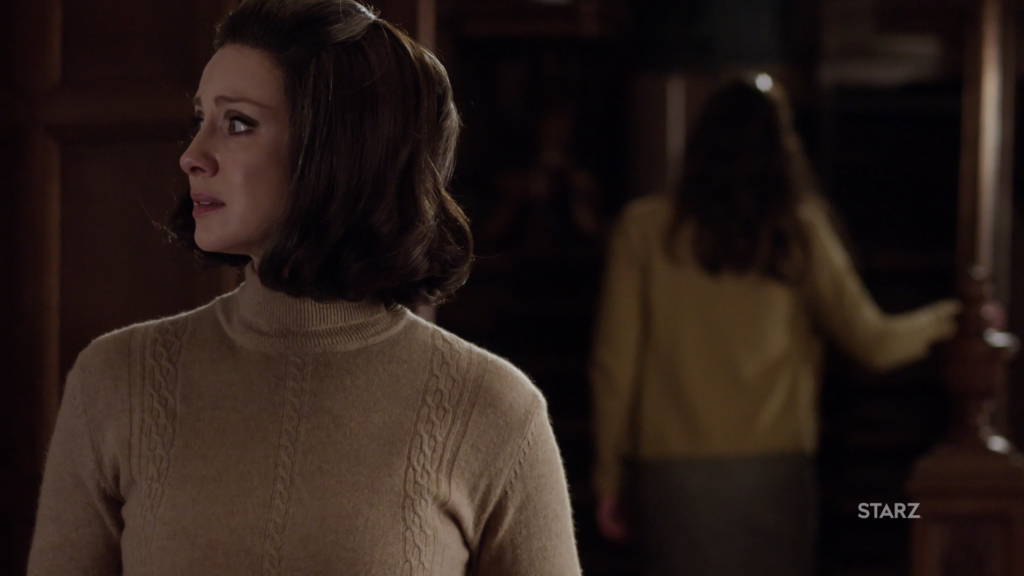 Executive producer/showrunner Ronald D. Moore spoke to TV Guide about what viewers can expect from the Voyager adaptation (season three) of Outlander.  No doubt that some fans want to jump to the Claire (Caitriona Balfe) and Jamie (Sam Heughan) reunion in the first episode, but we are going to wait a while according to Ron.  But fear not, that means we will get more time with Roger (Richard Rankin) and Brianna (Sophie Skelton).  Although we already know there is a huge time gap between when Claire goes back to her time to when she finds out Jamie is alive, we will still see what happens during that time.
"We're going to keep them apart for a while," executive producer Ron Moore teased . . .

"The majority of the major events are in the season, but we are probably going to reorder them and present them slightly differently," Moore said. "The third book is a clean narrative as opposed to the second book –which was a very complicated narrative. It still went to Jamie's storyline for a very long time and then Claire catches up."

"One of the things we wanted to do was talk about what Claire was doing in those 20 years as well," Moore said. "The way we've structured the season allows you to experience both [Jamie and Claire's lives] at the same time."

"[Brianna and Roger]'s relationship has to do with their relationship to each other, but also them assisting Claire in trying to figure out after [Jamie] survived Culloden — what happened to him and the search for Jamie in history, at the same time developing their relationship," Moore said.
Source: TV Guide