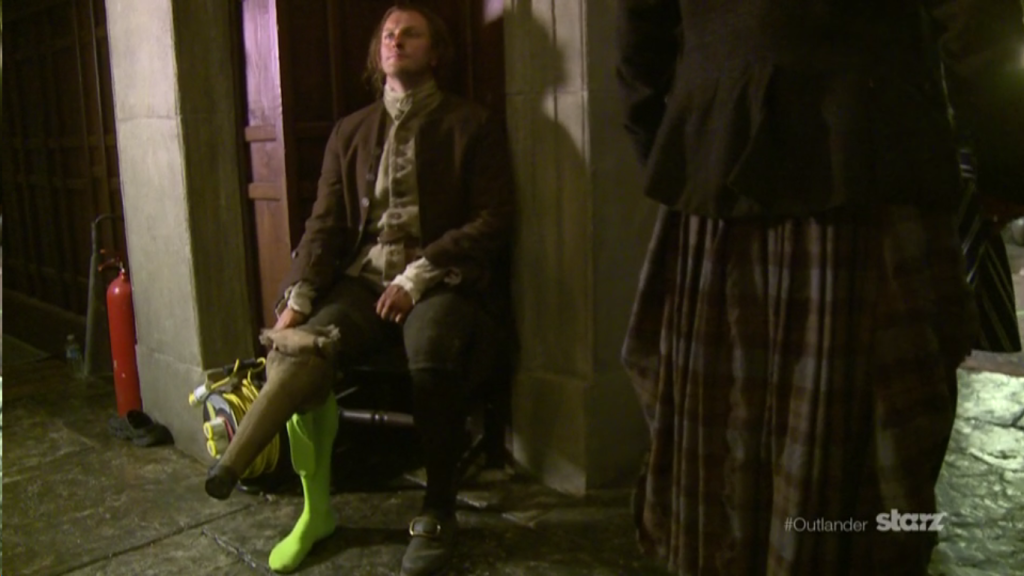 Because of his role in Churchill, Steven Cree (Ian) has been doing some press for the film, as well as plugging other roles and projects.  Steven gave an interview for The Janice Forsyth Show on BBC Radio in which he mentions Outlander briefly. He also gave an interview to The Herald, and this one is rather extensive and is worth a read to find out more about this actor.  Excerpts involving Outlander are below, but please read the entire interview over at The Herald.
In the hit time-travelling series Outlander, Cree plays the amiable Ian Murray. "The accents are soft, and I probably sound like I'm putting on a Scots accent," he laughs.

"In fact, I had no idea what the show was when I landed the part, or that it had a worldwide following. But I was excited by the challenge of playing this character, the peacemaker, a man who bears the scars of his efforts."

Playing Murray, a former Jacobite soldier who's lost a leg, has made him appreciate having both limbs. "I got the wooden leg home with me for a couple of weeks to practise with it before filming, but walking across floorboards a few feet was nothing like wearing it on filming, along cobbled streets. It was so demanding. I didn't know how I'd be able to walk and talk at the same time, but the fact I was struggling gave the character a real believability."

Despite the series's success, Cree doesn't get recognised in the street or even at Outlander conventions. "Because I wear a wig and have a wooden leg I meet people who are fans of the show but they don't recognise me," he says.
Source: The Herald