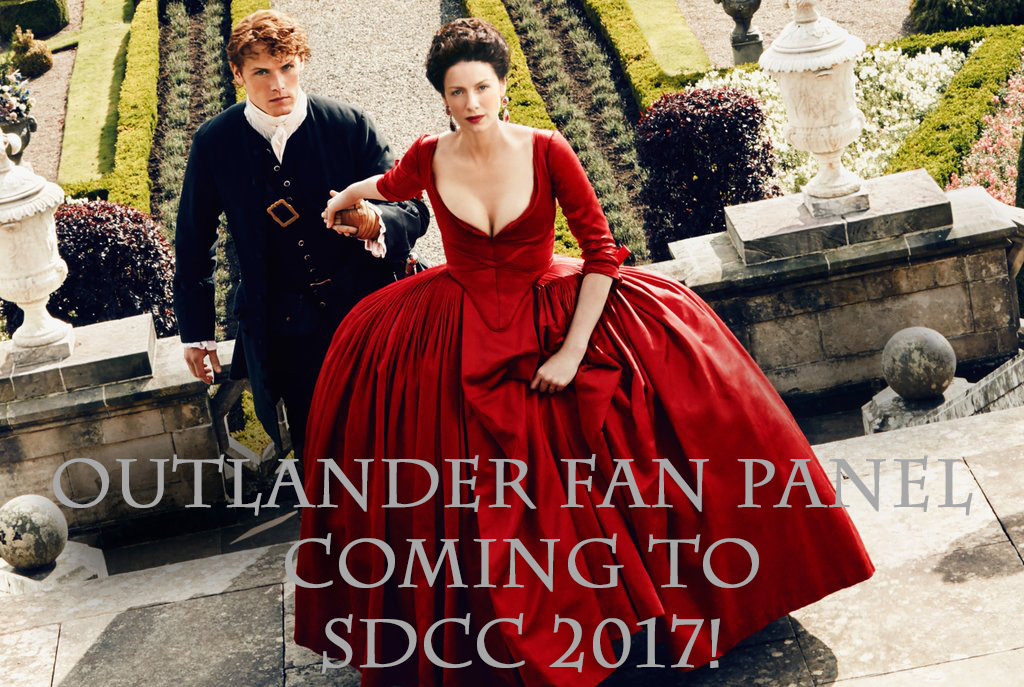 Updated 6/30/2017: It has been officially announced by Comic-Con that our panel is on Saturday, July 22, at 12 PM.  The location is the San Diego Central Library which is a short walk from the convention center.  It is specifically in the Neil Morgan Auditorium.  Our panel is titled: Outlandish Confabulation: An Outlander Fan Panel.  We hope to see you there!
Original Post:
If you are attending San Diego Comic Con 2017, you will want to make sure you attend the newest addition to the SDCC schedule, an Outlander fan panel.  Outlander will already be there in an official capacity, and Outlander has a large enough audience at SDCC that it has added the first panel where fans can discuss the show.  Spearheaded by Ginger at The Outlander Podcast, Ginger, her sister Summer (and co-host of The Outlander Podcast), Mandy of Great Scot Blog, and Sarah Ksiazek of Outlander TV News (that's me!) will all be your hosts for this hopefully amazing panel.
No date or time is being announced yet, but if you are going to SDCC this year, we would love to see you.  I'm sure more details will be shared as we get closer to SDCC.
And a huge thank you to Ginger for making this a reality!
Source: Outlander TV News