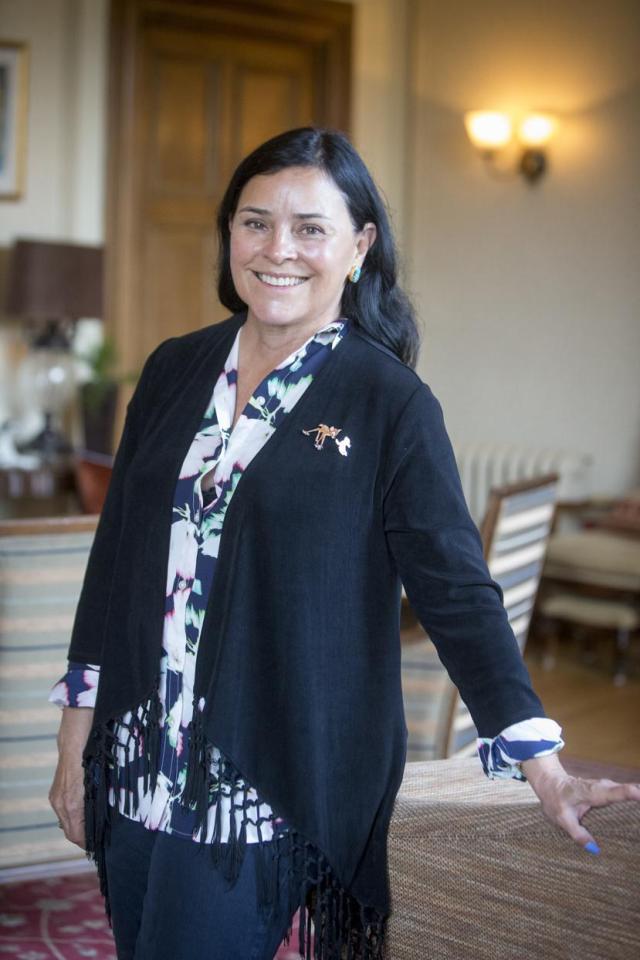 Author Diana Gabaldon gave an interview to The Scottish Sun while she was on her trip in Scotland.  Part of the interview is on video, but it is not embeddable.  Diana reveals she has seen the rough cut of the first eight episodes of season three, and believes season three to be better than season one or two.  She also details the different ships and setups that are used for Jamie, Claire, and company on the high seas.
The main highlight of the interview is Diana detailing how Sam Heughan (Jamie) was close to being really sick after having to ingest (or at least keep it in his mouth) the fake vomit used to visually depict Jamie's seasickness.
Diana discusses many different things in the interview (some things we have heard many times before), but she does comment on the setting for Drums of Autumn.
Diana says: "I am hopeful we will get a fifth and maybe a sixth series, but we'll just have to wait and see. I don't know what will happen, but they might continue to use Cumbernauld for North Carolina because inside sets could be anywhere and there are enough places in Scotland that look like North Carolina.

"And, of course, even though the Scots emigrated, they stayed Scottish so there will be plenty of Scots in season four regardless."
You can watch and read Diana's interview by visiting The Scottish Sun.
Source: The Scottish Sun