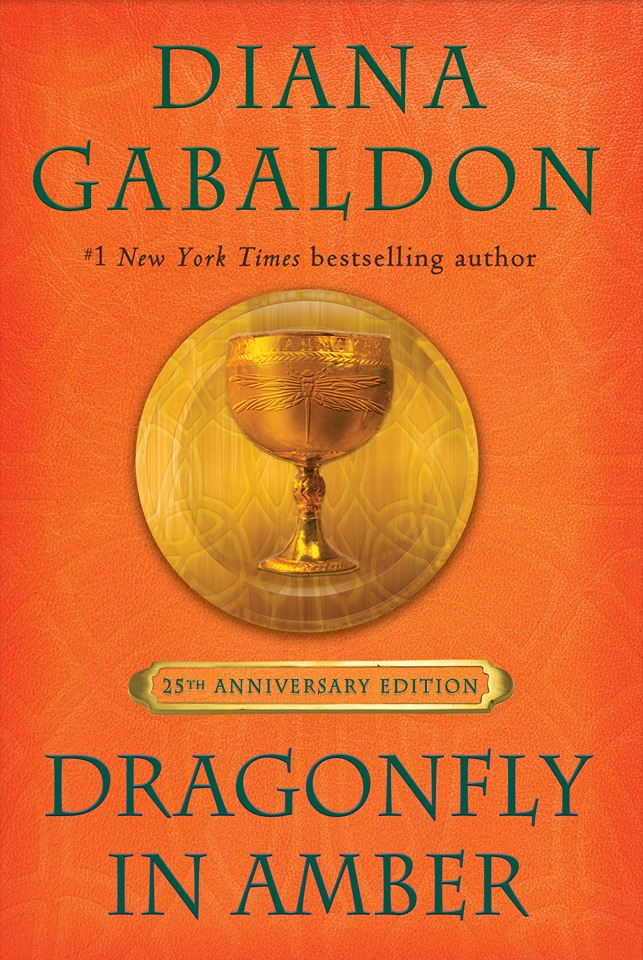 The 25th anniversary of the publication of Dragonfly in Amber is this year, July 1 to be exact.  To celebrate, there is a new 25th anniversary edition of the novel coming out on November 28, 2017.
Here is what Diana Gabaldon had to say about this new edition:
Well, alrighty then! For those people who were asking if/when Random House might be going to do special Anniversary editions of the books following OUTLANDER…yes, they are!

Here's the new 25th Anniversary edition of DRAGONFLY IN AMBER (the cover is the same nice faux-leather, padded-feeling kind as the OUTLANDER 20th Anniversary edition), which came out for pre-order today! Will be on sale Nov. 28th, if any of your are looking ahead toward Christmas (though I sort of hope you're NOT, as it isn't even Easter yet…).
There will be a new introduction by Diana Gabaldon in this edition.
The hardcover book is available for pre-order on Amazon, Barnes & Noble, and The Poisoned Pen.
Source: Diana Gabaldon