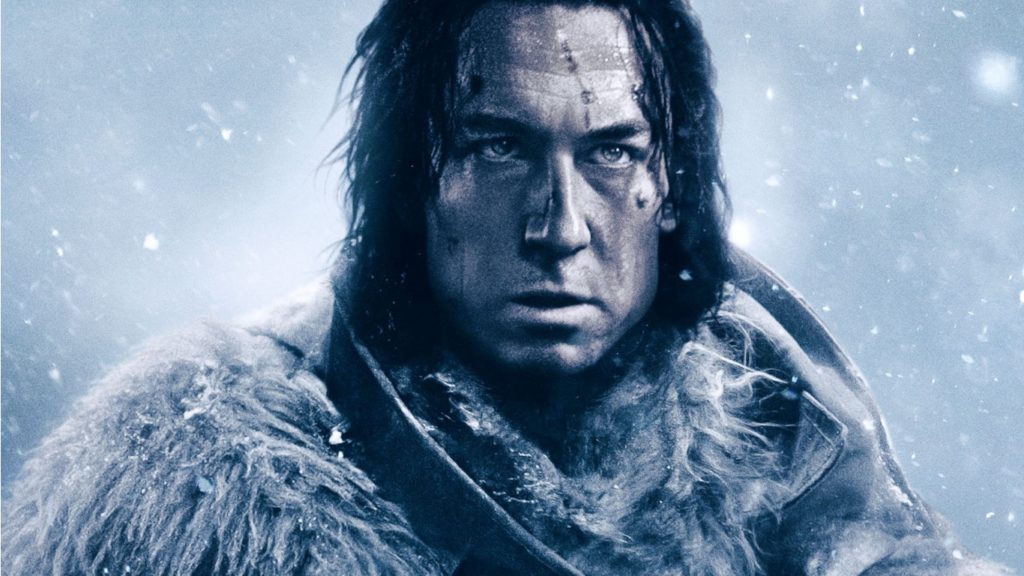 Underworld: Blood Wars hits theatres in the US on January 6, 2016.  Outlander actor Tobias Menzies plays a villian in the film, and Outlander season one director Anna Foerster helms the film.  IGN interviewed Tobias about his Underworld experience and working with Foerster again.  Excerpts are below, but head over to IGN to read the whole interview.
Can you talk about coming over to this from Outlander with Anna Foerster and playing another villain with her?

Tobias Menzies: Anna and I worked together for two blocks on the first season of Outlander, culminating in the finale. We got on very well. She is fantastic, Anna, and I was very glad to hear that she was helming this project. It is always exciting to see a woman helming one of these kinds of projects, I guess, which are known for their action and kind of maybe a little boys-y. She's come over from sort of action camera in a way as her background. What's interesting is she combines character and character intention with all of that really well, I think. So, it was really exciting to join forces with her again. Yes, she did [fight for me]. I don't think Lakeshore and Sony really knew my stuff, so she had to kind of stick at it. And it is true, I haven't done stuff like this, more action material. I generally come in and do quite a lot talking and now I do a lot less talking and a lot more fighting.

Working with Anna in a very, very different situation, obviously those Outlander episodes were completely different. Is her style the same in Underworld, or does it change? Did it take some adjustment, or do you guys just have a language now?

Menzies: No, we seem to fit in quite easily again. I guess we have kind of built up a rapport over the months we've spent on Outlander. Of course, it is also some filming language for this, a lot more technical as we do the fight stuff. We do these sort of snatches of filming. But no, given that it is very nice to have someone you trust, and who you know and trust has an eye on sort of the arc of it as well.

Were you familiar with this franchise at all before you got the part?

Menzies: I honestly wasn't, actually. I've watched it since I came into it. I was certainly aware of the iconography and the posters and Kate and her little bob, but I hadn't watched any of the films. I guess the vampire genre seems endlessly fascinating to moviegoers and this seems like a very confident take on all that. … I think we are maybe trying for something different. I think there's been a certain Englishness to some of the earlier films. I suppose I wanted to go something a little earthier and push it a bit more of the animalness of it, brutishness of it.
Source: IGN