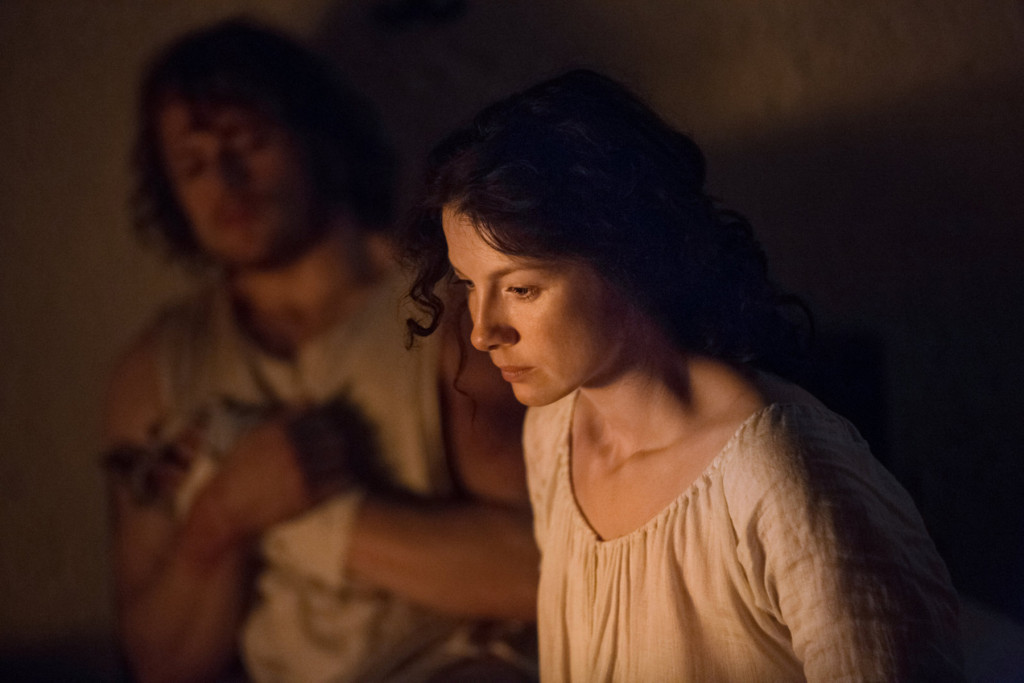 Outlander season one director Anna Foerster has her new project hitting the big screens this week.  Foerster directed the newest film in the Underworld series of films, Underworld: Blood Wars.  In an interview, Foerster reveals that one of the main reasons she was sought out for the film was because of her Outlander episodes.  It also helped to cast Tobias Menzies in a role. Below are excerpts from LA Weekly's interview with Foerster, but head over to LA Weekly to read the entire article.
What does it take for a woman to win the trust it takes to become an action director? For Anna Foerster, it took two decades, an expert's knowledge of visual effects and cinematography, and a directing gig on key episodes of a cult television show — Starz's Outlander. Now she's helming the fifth film in a big-budget action franchise, Underworld: Blood Wars.

"An executive at Lakeshore Entertainment is a big fan of Outlander, and he called up my agent and said, 'I want to meet the person who did that last episode,'" Foerster says of the roundabout way she got the Blood Wars job. In the episode in question, "To Ransom a Man's Soul," the series' eye-candy hero, Jamie (Sam Heughan), is raped by the show's resident Marquis de Sade, Jack Randall (Tobias Menzies, who also has a role in Blood Wars).

"The scene was a tour-de-force opportunity for those two male actors," Foerster says. "We had fortunately a little bit of a rehearsal and discussion time for that, which is great and is not always what you get in television and episodic work. It was important not to let it get reduced to the sexual act. It needed to be about power and emotion."

Foerster approached the rape as she might a fight scene, choreographing every move to coincide with precise camera angles, beat by beat. She says that "allowed the actors freedom to concentrate on emotions." Also, no director wants to put cast and crew through multiple takes of a rape.

"I already had the language to communicate with crew," Foerster explains. Studios often say the reason they don't hire women for action films is that female directors don't possess that language or the requisite technical prowess — that they're more focused on characters and acting. Of course, that's a false generalization. But Foerster's having proven her knowledge for two decades convinced the Lakeshore execs she was ready. In fact, they had no idea at first that she was a woman when they'd called her agent to talk to the "person" responsible for that groundbreaking episode — they just liked her work. But when they realized the extent of Foerster's experience in the action genre, the conversation turned to Underworld.

"I have worked with strong female characters, and there is a lot about them that's absolutely exciting to be able to shape," she says. "But at the same time I think it's kind of funny that it seems like female directors right now are kind of positioned so they're only able to tell female stories."

She says her favorite character on Outlander is the sadistic, complex Jack Randall, because as a director, she gets to find ways into a human who is completely unlike her. She lives for the challenge.
Source: LA Weekly