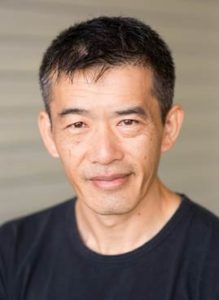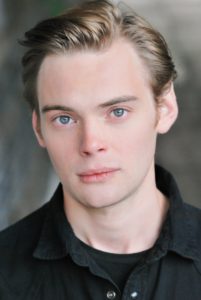 Two new cast members have been announced for Outlander Season 3. The interesting Mr. Willoughby will be played by Gary Young, and the young Captain Leonard will be played by Charlie Hiett.
On Mr. Willoughby:
"A Chinese man with a deep knowledge of Eastern medicine, Mr. Willoughby is a talented poet in exile, with an even deeper love of women. Willoughby, a confidante of Jamie Fraser (Sam Heughan), speaks English well, but hides it when it suits him. He is even more of an outsider than Claire (Caitriona Balfe) in 18th century Scotland."
According to STARZ Gary Young is a New Zealand native, a graduate of the Lee Strasberg Theatre Institute in London and Toi Whakaari New Zealand Drama School, most recently appeared in the Netflix feature "Crouching Tiger Hidden Dragon: Sword of Destiny" and the Australian miniseries "Secret City." He also featured in "Xena: Warrior Princess," "Power Rangers" and Jane Campion's "Top of the Lake."
On Captain Leonard:
"Leonard is the inexperienced, by-the-book de facto captain of the Artemis. Promoted quickly due to the untimely deaths of his commanding officers, Leonard takes his job very seriously, though it weighs heavily on his young shoulders. A third lieutenant, he never thought he would be the captain of a man-of-war ship. Above all, he wants to do what is right by the British Navy — whether or not it is right by his own personal morals."
Charlie Hiett was trained at Royal Welsh College of Music and Drama and has been a rising star since then with roles in Television and Theatre. Highlights include playing William Kent in "The Suspicions of Mr Whincher" on ITV and having roles in "Judge John Deed" and "M.I. High." Theatre credits include playing Sandy Tyrell in "Hayfever" and Sebastian in "Twelfth Night".
Filming began for Outlander's third, 13-episode season in August 2016 in Scotland and the production will move to South Africa in March 2017. At this time a Season 3 premiere date has not been announced.
Source: Starz