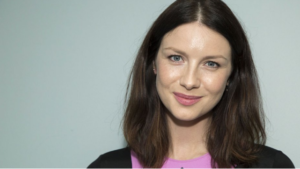 Caitriona Balfe (Claire) will be a celebrated guest of honor at this year's 12th annual Oscar Wilde Awards, and we couldn't be more excited for her.
According to The Hollywood Reporter, the award ceremony was created by the U.S.-Ireland Alliance "to recognize the contributions of the Irish (and even some who aren't Irish) in film, television and music."
Excerpt:
"'It's been a great year for Irish actresses, and we're delighted to honor one who is receiving well-deserved recognition for her success in Outlander,' Trina Vargo, founder of the US-Ireland Alliance, said in a statement. 'Given Caitriona's intense schedule of time travel and the cold and rainy Scottish weather, our event should be relaxing for her. The one thing that Outlander and the Oscar Wilde Awards have in common is whiskey.'"
Pop over to the Hollywood Reporter for the full read. 
Source: HollywoodReporter.com