I was under the impression that it was time keeping Claire and Jamie apart, but it seems it is simply the roll of the dice.
Toy Vault announced the release of the game Outlander: Destiny Dice in early 2017. The game, which is designed for 2-4 players, allows you to "compete to bring Jamie and Claire together and fulfill their destiny." Check out more details about the game below.
Outlander: Destiny Dice supports 2-4 players and game-play typically takes 20-30 minutes.

Each player rolls the 6 custom dice. The goal is to roll Jamie and Claire characters. Dark characters, like Black Jack Randall and Laoghaire MacKenzie, can ruin great rolls when they appear, while helpful characters like Jenny or Dougal, can save poor rolls. Players can alter destiny through action cards which allow players to re-roll dice or modify their roll.

After each player has rolled, players compare rolls. The best rolls advance their players forward on the destiny track, bringing Jamie and Claire closer together. The first player to get Jamie and Claire together wins the game.

Outlander: Destiny Dice contains:
6 oversized custom full color dice
40 Action Cards
4 Reference Cards
8 Markers (2 for each player)
A full-color rulebook

Outlander: Destiny Dice was created by designer Kevin G. Nunn. (Sentinel Tactics, Duck Duck Go).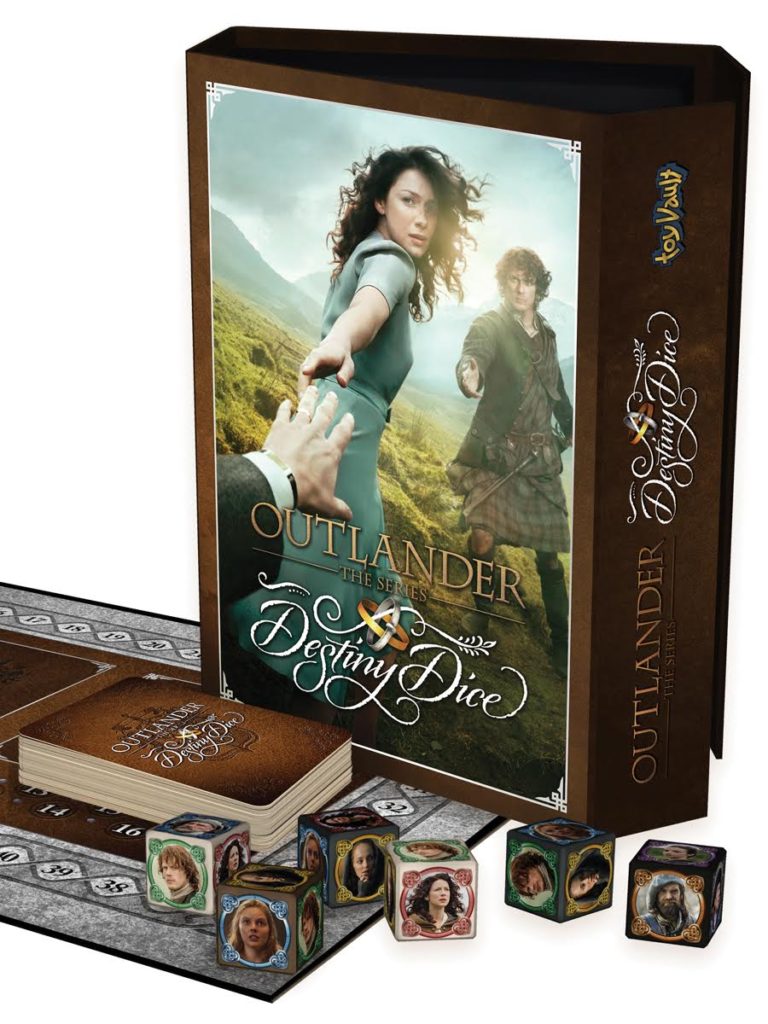 Source: Toy Vault