The first couple years of the official Outlander store were sort of "rough."  I heard many stories about not so good customer service and ordered items taking way too long to be delivered.  Is it possible that they heard the fans' complaints?
The store has gone through a complete remodel and is now back open to take your orders.  There are many new items to purchase that previously not been offered.  During this grand re-opening, the store is offering 10% off your order with the code "GRAND10" and orders over $100 have free shipping.
Visit the Official Outlander Store by clicking here.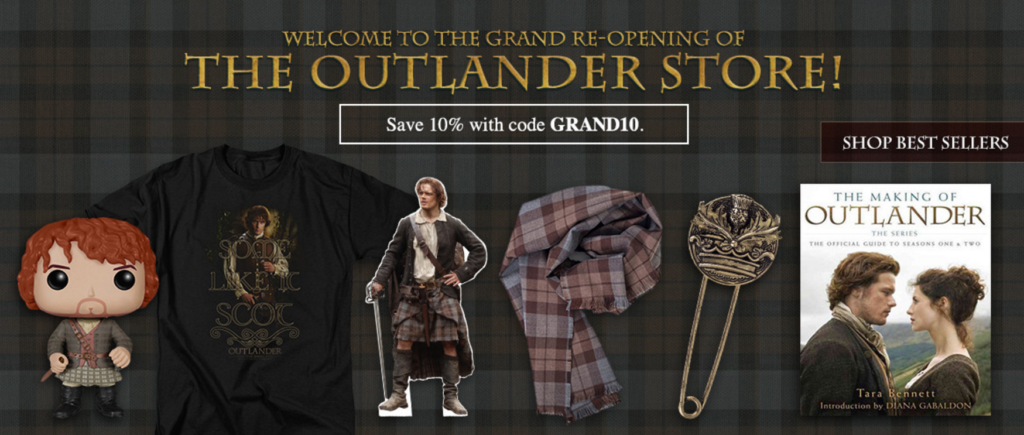 I noticed many items in the store that can be purchased from other sites, like Amazon, or the companies from which they originated, sometimes for much cheaper.  Do your research on prices, shipping, and deals before purchasing.
Along with the grand re-opening of the store, Starz has a new contest with the grand prize being a trip to Scotland and ten runner-up prizes with a prize package.  The contest is only open to US residents and you can only enter once a week.  The contest ends December 1, 2016.  Click here to enter.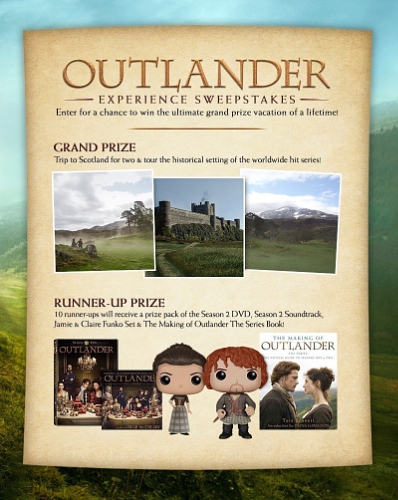 Source: Sony Pictures Television, Outlander Store