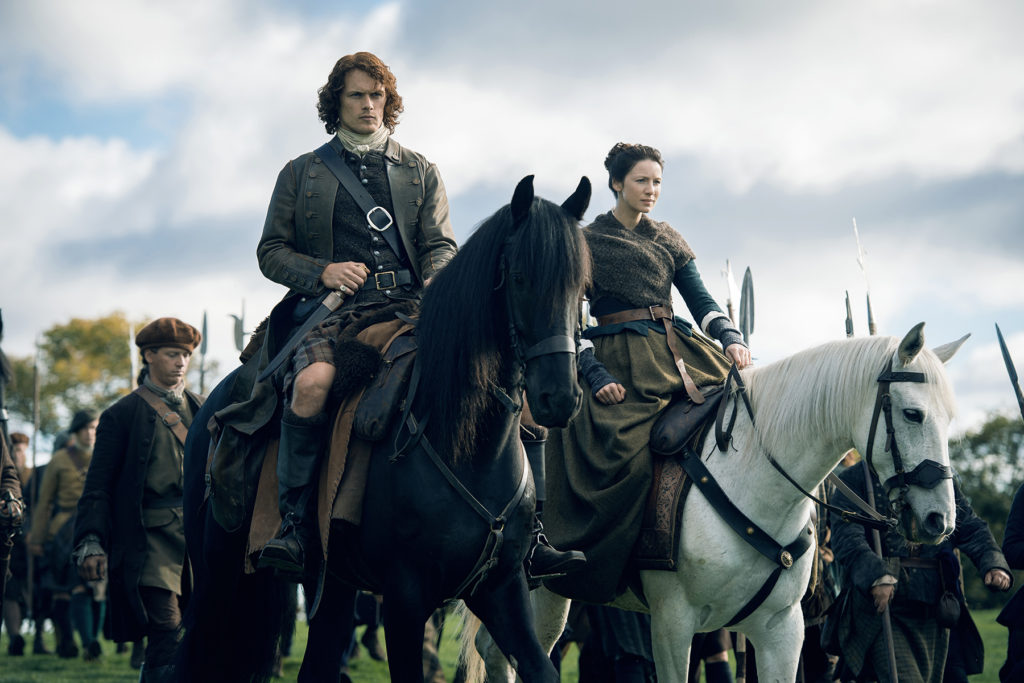 FINALLY!  Outlander has brought Scotland to international viewers and the number of tourists visiting Scotland has increased.  Now it is being recognized by British Academy of Film and Television Arts Scotland.
Caitriona Balfe, Sam Heughan, and Outlander were nominated this morning for BAFTA Scotland's British Academy Scotland Awards.
For Actress Television, Caitriona Balfe is nominated with Ashley Jensen (Catastrophe) and Annie Wallace (Hollyoaks).
For Actor Television, Sam Heughan is nominated with Peter Capaldi (Doctor Who) and Douglas Henshall (Shetland).  You may remember that Douglas Henshall appeared on season one of Outlander as Taran MacQuarrie.
For Television Drama, Outlander is nominated with Not Safe for Work and Shetland.
Congratulations to all.  The awards show will take place on November 6, 2016 at the Radisson Blu Hotel in Glasgow, Scotland.
Source: BAFTA Scotland