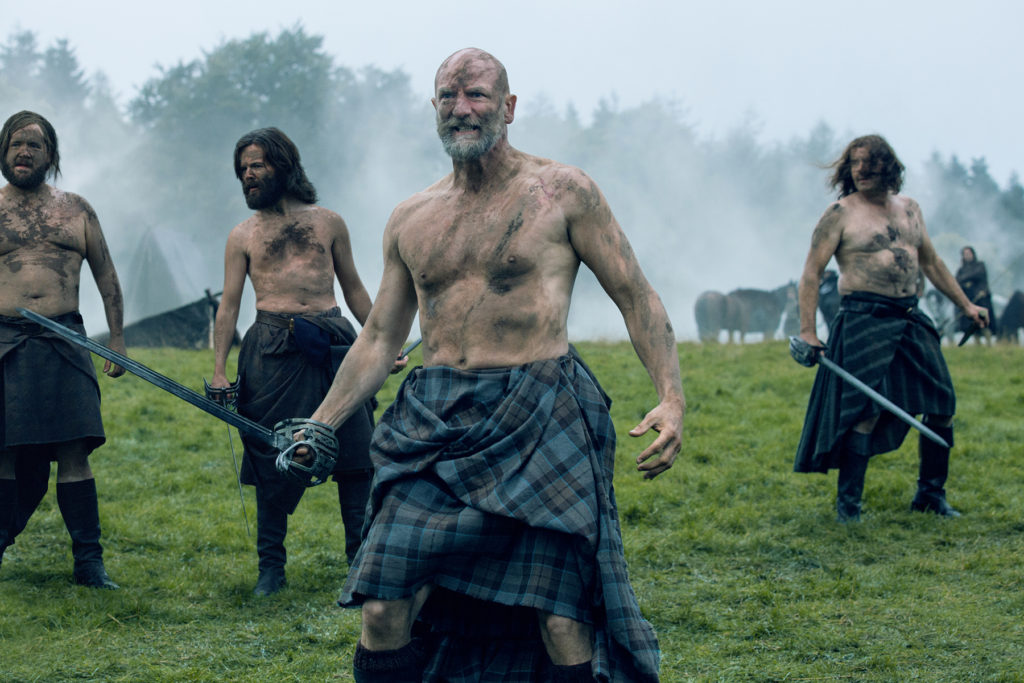 The Tampa Bay Times has a new interview with Graham McTavish (Dougal) in advance of his appearance at the local comic convention, Megacon Tampa.  He discusses his time on Outlander quite a bit, and we come to find out he possibly has a book in the works about his time on Outlander and other sets.  Below are the Outlander excerpts from his interview, but head over to Tampa Bay Times to read the entire interview.
You've had some very diverse characters in your career; was there a favorite one or type of character you like to play?

… I really have affection for Dougal in Outlander. He's not particularly like me, but I really appreciated the complexity of the role and seeing all the different highs and lows of his character, arc through 2 seasons. …

You're from Scotland yourself, so what were your favorites parts about playing a Highlander during the Jacobite Rising of 1745?

It was treat to be back home. That particular period was pivotal in Scottish history. The fact that the rebellion was crushed veered Scotland on a path that it's following to this day. (It started) a reluctant union with England going on for 300 years. And the Scottish independence vote (Sept. 18, 2014) happened during first season. But I predict that one day Scotland will part company in the not too distance future.

Portraying that role, in the country itself at a very important time in history again, was really quite amazing.

What do you think Dougal MacKenzie's larger purpose was in the story of Jamie and Claire and then to the whole rebellion in Outlander?

I guess in many ways I felt that Dougal is an older version of Jamie, and that Jaime reminds Dougal of his own youth. What goes along with that is rivalry and jealousy. My role in their story and the story of Scotland comes to and end reasonably soon,so that'll be a very interesting transition. My character's death coincides with the Scottish defeat.

Jamie and Claire are now bonded in a way they've never been before — they're complicit in murder, They murdered his uncle. However justified they might feel, it will have a huge affect on them.

Tell me something about yourself your fans might not know.

I guess I'm a secret writer Well I was always a writer. I wrote three books as a teenager; 250-page adventure novels. I've always kept a journal. It's something I've always wanted to go back to. I haven't written anything since the '80s.

I've been talking about writing on my experiences on The Hobbit and Outlander. They're so many things that happened on those jobs that enough people would be interested in knowing — the very intense relationships you form (on set), the strange and weird things that happen in the world of drama and TV, the combination of make-believe and terrifying reality.
Source: Tampa Bay Times