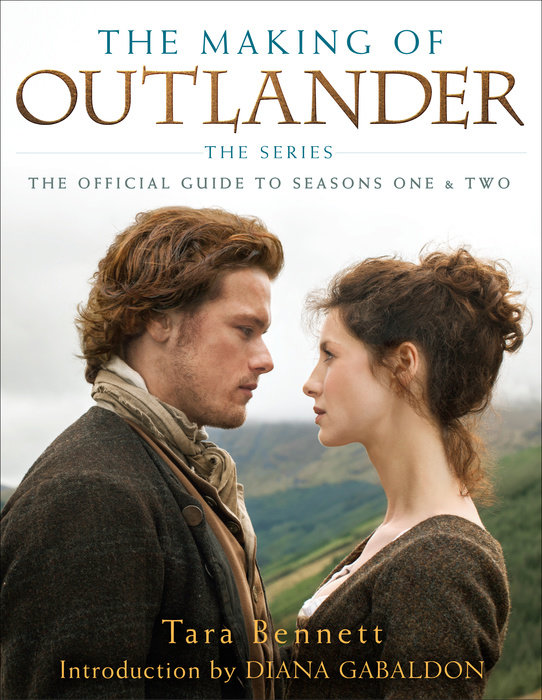 How are you doing during the Droughtlander?  Need an Outlander fix?
We are giving away two copies of The Making of Outlander: The Series: The Official Guide to Seasons One & Two, courtesy of Penguin Random House.
This guide to all we have seen in seasons one and two of Outlander releases on Tuesday, October 18, 2016.  Written by Tara Bennett and with an introduction by Outlander series author Diana Gabaldon, this is a book that every fan needs who is interested in what goes on behind the scenes of their favorite show.
Here is the official description of the book: