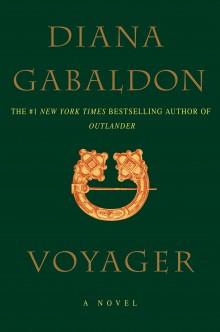 Ever since the Outlander season two finale, there has been a smattering of interviews with the cast and crew about season three.  In this post, excerpts from several articles put together what we know about season three from press interviews.
Variety: 'Outlander' Season 3 Preview: Caitriona Balfe and Sam Heughan Tease What's Ahead for Claire and Jamie
"There's a lot of challenges to season 3 — there's a period of time where Jamie and Claire are apart; he thinks that he's lost her, or at least that she's alive and well but in the future, so what is he living for? What sort of man is he now?" Heughan observes. "She will eventually return, but they're both older, so what is Jamie, who is the man he's become" in the time since they last saw each other?

Those questions — "who is Jamie without Claire, why is he still surviving, what has he got to live for when he's lost the woman that he loves" — will be central to the character in season 3, according to Heughan.

"I think what's going to be most exciting is the reunion between Claire and Jamie and them discovering each other again and falling in love all over again," [Balfe] tells Variety. "I think both of them have probably held each other up on a pedestal for 20 years, so in many ways, they're going to have to destroy that image first before they can fall in love with the person right in front of them, and that's going to be really interesting. I love the complexity of that, because you can't be in love with a ghost, and Claire is in many ways in love with Jamie's ghost, as Jamie is in love with her ghost, and that's not the people they are when they see each other again."

"What I'm so excited about as well next season is we'll see, hopefully, some of her progression as a mother," Balfe says. "So even though we've jumped forward in episode 13 [to see Claire] at 50, hopefully we'll see some of that journey between late 20s and 50.

"If you've read the books you will know that Randall will appear again," Heughan teases. "I know that Diana has written the scene of how they ended up [back together], so hopefully – and who knows, I haven't read the script yet, but hopefully, we'll get to see Jamie and Randall in the Battle of Culloden."

… Menzies confirms that the tentative plan is for season 3 to explore the couple's dynamic following the move to Boston, including "the disintegration of their marriage out there… it's slightly 'Who's Afraid of Virginia Woolf' in Boston, which hopefully will be really exciting stuff to dig into."

Balfe agrees, "The relationship between Claire and Frank is so rich and complex, I'm really looking forward to that."
Yahoo: 'Outlander' Finale: Sam Heughan & Caitriona Balfe Talk Culloden Consequences, Season 3
As Jamie lets Claire go, Heughan says, "he knows he's going to die, but at least she is going to be safe, and his unborn child, who will be Bree. We won't actually see what happens to Jamie after she's gone through the Stones until the next season – for me that's a really big question and something that will be really interesting to look at – who is Jamie without Claire, why is he still surviving or what has he got to live for when he's lost the woman that he loves? She will eventually return, but they're both older, so who is the man he's become age-wise, physically? I think that's the joy of the show, it's never the same thing, it's constantly moving, so next season should be quite an adventure."
Vanity Fair: Outlander's Third Season: Everything We Know So Far
Between the new backdrops and at-sea action sequences, Moore told us that the third season will look and feel drastically different from the first two iterations.

"The first two seasons of Outlander were really different from one another, and the third season is really different yet again," explained Moore. "There's more 20th-century stuff . . . more stuff in Scotland. There's a big sea voyage in that book, which I'm really excited about, and it ends up in the Caribbean, in Jamaica. It's like a whole different show once again."

Although adult Brianna had a large role in the Season 2 finale, Moore told us last week that the character will not play as much of a part in the show's next season.

"She's not as huge a presence in the third book as she will be in subsequent books, so you'll get to see her and you'll see Roger as well in Season 3. But the primary story is very much Claire and Jamie."

When Claire finds Jamie, he is working alongside his nephew, Young Ian, who plays a pivotal role in Voyager and joins (or spurs) their adventures on land and at sea. Although the part has not yet been cast, Davis discussed her excitement about bringing the character to life on television.

"My favorite character, the one I'm most looking forward to but who I'm also most stressed about, is young Ian," said [Maril] Davis. "Young Ian is by far my favorite character besides Claire and Jamie. I just love him. For people who haven't read the books, they don't understand what a big character he becomes. He's so beloved. But I don't know who he is yet. I don't know where we're going to find him, because I do have a definite picture of him in my mind."
Entertainment Weekly: Outlander finale: Ronald D. Moore recaps season 2, and what death he regrets
Are you starting production on season 3 any sooner this year?
We're ramping up now. We are working on scripts and stories. We will probably be on an accelerated overall production schedule now that we have two season pickups. So we can start actively planning season 4 as opposed to waiting for a pickup. Season 3 is a traveling show. It starts in Scotland, but then it's a sea voyage. There are pirates. It's in Jamaica. It's in the New World. And book 4 is in the New World and suddenly in North Carolina. So having the ability to make long range plans about where we are shooting certain elements and where we want to dedicate resources is enormously helpful in planning the show.

Can you say where season 3 will be shot?
Our home base will always be Scotland. We're looking at various options for where to shoot the ships and where to find tropical beaches and jungles to play the Caribbean section of the story. Hopefully, we'll find a place that has both things at once so we'll only have to make one big trip for the company.

Does a Waterworld-like Outlander season excite you?
It will be great. They're challenging shoots. Anything having to do with the water is very challenging for any production. But my production company is called Tall Ship. This to me is going be a lot of fun. There are big logistical and technical difficulties involved.

How much longer are we fans going to be able to enjoy Tobias?
Unfortunately, his role will come to an end relatively soon. It's not over yet. We'll still see him in season 3. But other than occasional flashbacks to Frank or Jack, their story pretty much ends in book 3.
Zap2It: 'Outlander' EP teases some juicy Seasons 3 and 4 details
Maril Davis: With "Voyager," there's so much great, creative, dramatic moments that happen with Jamie and his time post-Culloden, in the cave and everything else that happens to him. Then there's Claire and Frank and Brianna and the pain and the emotional journey [Claire] goes on having Frank raise a child that's not his own. We're so excited about it. We're also excited about the back half and the ship voyage and the journey to Jamaica. We're well into it now, and I'm really excited about how it's turning out.

We hope Frank is shown a lot in the 20th-century part, we've been missing Tobias Menzies as Frank in Season 2.

I love Frank too and obviously Ron does and we're such fans of Tobias, but I know the fans are sometimes more Team Jamie. But I truly believe that with Claire consistently having Frank in her memory and wanting to go back to him in the first season, and then in the second season trying to make sure her actions in the 1700s don't come to the point where Frank is never born, I think he's always at the forefront of her mind.

It's so interesting now that she's gone back to him and what are they gonna do? So yes, we are definitely planning on showing that story. It's so important and integral to the 20 years Jamie and Claire are separated and what happened there and how that has shaped Claire's life.

…But I always loved the fact that he was such a good guy. It'll be interesting to see how we deal with him moving forward. There are certain things about Frank in "Voyager" that come out that he's not so nice a guy. I don't know if we'll play those or not, because I think our Frank is a little different from book Frank.

Older Fergus will be interesting, now that we've cast young Fergus. That's the other complex part of "Outlander" that's difficult — you have a lot of characters you see young and then you have to recast them older and that's always really challenging.
Sources linked in the post to their respective excerpts.