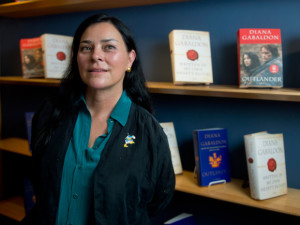 "Herself" Diana Gabaldon announced today that her latest work "I Give You My Body" How I Write Sex Scenes, is officially available for purchase in ebook form at Amazon for you Kindle Kids and Barnes & Noble for Nook Nerds (like me). It retails for $2.99 at both sites.
35,000 words long, the publication is a how-to for those looking to compose steamy (yet classy) romance scenes in addition to what Gabaldon describes as a "Greatest Hits Collection of the sex scenes in the Outlander novels and includes a spreadsheet listing of all said scenes, including those from The Scottish Prisoner." (Yes, please.)
Oh, and it's illustrated. (Yeahhhh it is.) Here's to the perfectly timed release of this lovely nugget of joy amid the dreary abyss that is Droughtlander. Thanks, Diana. You're the "Bees" Knees.
Source: Diana's Facebook