Outlander series author Diana Gabaldon has joined the lineup for Entertainment Weekly's PopFest.  The festival is held over two days on October 29-30, 2016 at The Reef in Los Angeles, California.  While a detailed schedule has not been released, many popular singers, actors, and comedians have joined the fest.  Single day admission is $109 and single day VIP admission is $152, versus $206 and $299 respectively for two day admission.  Other ticket options are available.  If you are wondering if any of the cast or crew from Outlander will join Diana, they will probably be filming season three during this time.
Update (9/15/2016): Diana will be appearing at PopFest on Sunday, October 30, 2016.  Currently, you can get 25% off a ticket by using the code POPFEST25.  Also, if you are one of the first 300 people to purchase a VIP two day ticket, you also get a ticket to an early screening of Doctor Strange starring Benedict Cumberbatch on October 28, 2016.  Here is a summary of what else will be available if you attend.
EW PopFest will be the first and only entertainment festival to feature multiple media platforms under one roof, including appearances and performances by A-list talent across movies, TV, music, gaming and books. EW PopFest's line-up will include appearances from James Corden, the host of CBS' The Late Late Show, a live performance by pop superstar Nick Jonas, discussions with Oscar-winning actress and director Jodie Foster, and Emmy-winning showrunner Ryan Murphy and friends. Attendees will have an opportunity to see first-look footage and special guests from Sony's Dark Tower, a reunion with the cast of Happy Endings performing a never-before-seen episode, the cast of The CW's Crazy Ex-Girlfriend performing their musical mashups live, and a conversation between husband-and-wife YA superstars Tahareh Mafi (Shatter Me) and Ransom Riggs (Miss Peregrine's Home for Peculiar Children).
Visit PopFest's official website for all the details and to purchase tickets.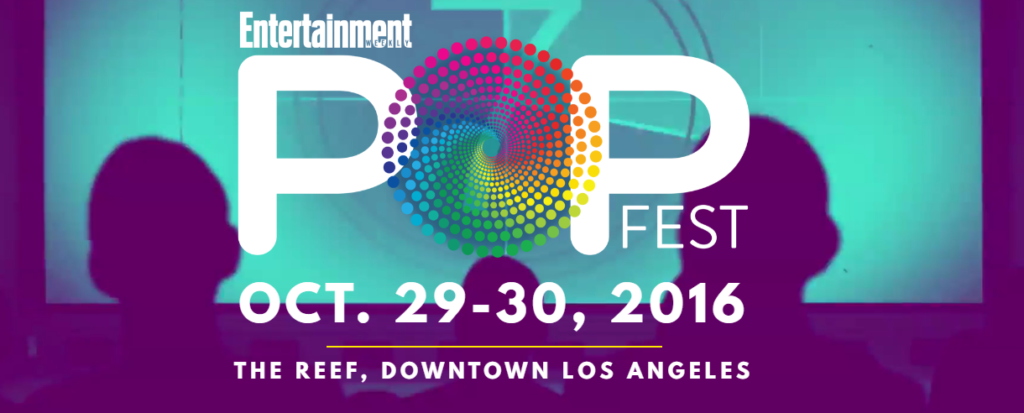 Source: EW