In a brief interview with TV Line, Outlander showrunner Ronald D. Moore both confirms the presence of the character of Lord John Grey for season three, while also ruling out that the Lord John novels will not come into play for season three . . . at least not yet.
"Not so much," Moore said.  "John Grey is in the third book, so we're kind of taking our cues from what is actually in the third book at this point."

Still, he added: "We're not averse to it. We just aren't really bringing in the other novels at this point."
Non-readers have already seen a young version of Lord John Grey in Outlander episode 209, "Je Suis Prest," played by Oscar Kennedy.  Yes, we will see this character again, and if you love spoilers, head over to TV Line to see them.  I personally have not read the Lord John Grey novels, so I guess I will be a non-reader if these novels' story lines make it into season three or any other season.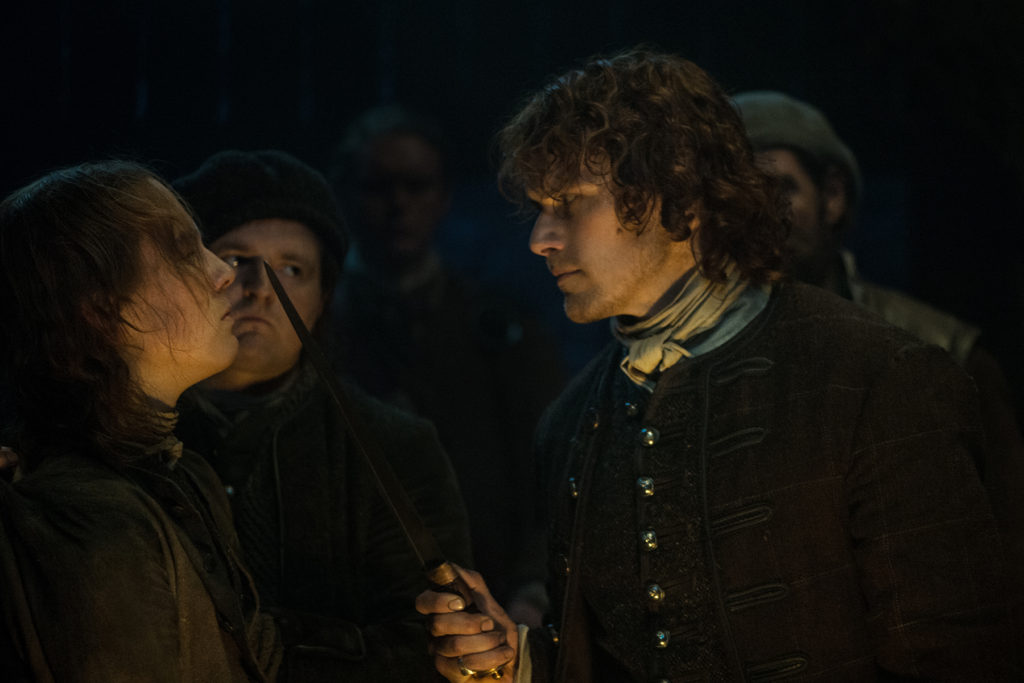 Source: TV Line