Rather a day late, than not at all. Outlander cast and crew members recently shared their favorite shoot locations with the friendly folks at TravelandLeisure.com. Enjoy their favorite picture post card charms (to quote Joni Mitchell) here.
Sam Heughan – Jamie Fraser:
"I don't really want to share my favorite place, as I'd love to keep it for myself … though our title sequence kind of gives it away, with 'Over the sea to Skye!' The Isle of Skye (though no longer actually an isle) is my favorite location in Scotland. The Quiraing, The Old Man of Storr, the beaches, fairy pools, Cuillin mountain range, and even the changeable weather. It's a magical place with much to explore and a great place to rest and recharge the body."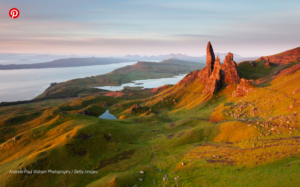 Maril Davis – Executive Producer:
"We shoot the standing stones up at Kinloch Rannoch and I have a soft spot for this magical place. It truly lives up to the 'four seasons in one day' phenomenon that's common in Scotland. While shooting up there for season two, we experienced bright blue skies, snow, rain, and gale force winds — all in the span of one hour!"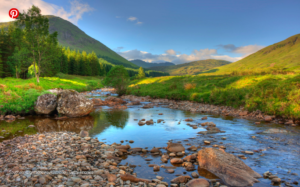 Stephen Walters – Angus Mhor:
"Aviemore. It's a town and tourist resort, situated within the Cairngorms National Park in the Highlands of Scotland."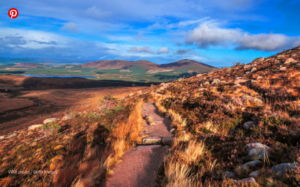 Toni Graphia – Executive Producer & Writer
"My favorite location was Glasgow Cathedral, where we shot scenes for 'Faith.' I admired it every time we drove past it in season one, and was thrilled when we finally were able to have it as a location. Gary Steele did a beautiful job of turning the church into our Hôpital des Anges, and you can really feel the ghosts in that building, which was built in the 12th century. Glasgow is a stunning city and the people there were so kind to us. I felt a real magic in those streets."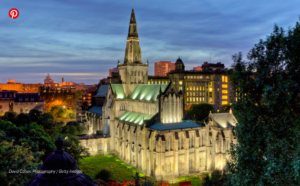 Rosie Day – Mary Hawkins
"Drumlanrig Castle in Dumfries was simply amazing. The landscape was one of the most beautiful I've ever seen, especially early in the morning with clouds rolling in off the mountains and the frost-bitten grass. The market town is adorable and the locals are so friendly."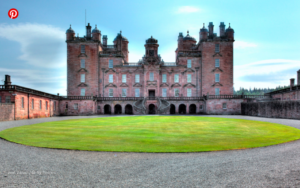 Andrew Gower – Prince Charles Stuart
"My favorite place in Scotland is Stirling Castle!"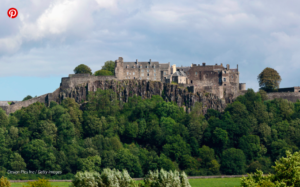 Terry Dresbach – Costume Designer

"My favorite set is Jamie and Claire's apartment. It is the most brilliant set I have ever seen; so beautiful, and so real that I wonder how many viewers think it is [a real] location. The sets Gary Steele designed for Paris are absolutely incredible. It is hard for me to choose which one is my favorite! The apartment, the apothecary, the brothel…"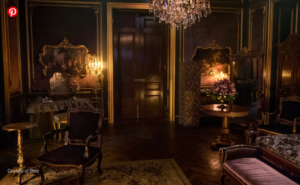 Enjoy additional posts from the crew here.
Source: TravelandLeisure.com