(SPOILER ALERT: Some of the photos in this post will spoil the episode for you if you have not seen it yet!)
Below are the official photos from the eleventh episode of the second season of Outlander, episode 211, "Vengeance Is Mine."
Characters that can be seen in these photos include Claire (Caitriona Balfe), Jamie (Sam Heughan, Dougal (Graham McTavish), Prince Charles (Andrew Gower), Murtagh (Duncan Lacroix), Rupert (Grant O'Rourke), Hugh Munro (Simon Meacock), and Lieutenant Barnes (Robert Curtis).
Update (6/18/2016): 10 new post-episode photos added.
Update (6/21/2016): One new photo added.
Synopsis: "Claire and the Highlanders are sent north after the Jacobite leaders decide to halt their march on London.  A band of redcoats makes trouble for the Scots, leading to a most unexpected reunion for Claire."
This episode airs this Saturday, June 18, 2016 at 9 PM ET on Starz.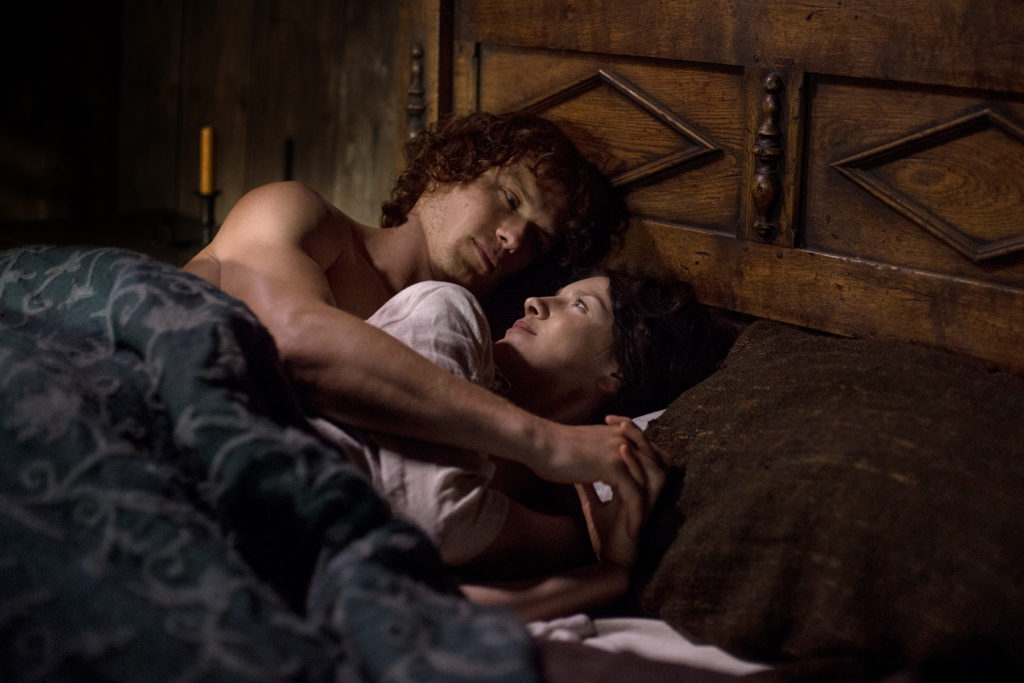 Source: Starz