(If you have not watched this episode yet, some of the photos could be spoilers.)
Below are the official photos from the tenth episode of the second season of Outlander, episode 210, "Prestonpans."
Characters that can be seen in these photos include Claire (Caitriona Balfe), Jamie (Sam Heughan, Dougal (Graham McTavish), and Prince Charles (Andrew Gower).
Update (6/9/2016): Four new photos added.
Update (6/12/2016): Post-episode photos added, including untagged photos of those previously released.
Synopsis: "Trusting in Claire's knowledge of "history," Jamie leads the Jacobite army into a critical battle with British opposition near the town of Preston.  Meanwhile, Claire attends to the dead and dying, a reminder of the truest costs of war."
This episode airs this Saturday, June 11, 2016 at 9 PM ET on Starz.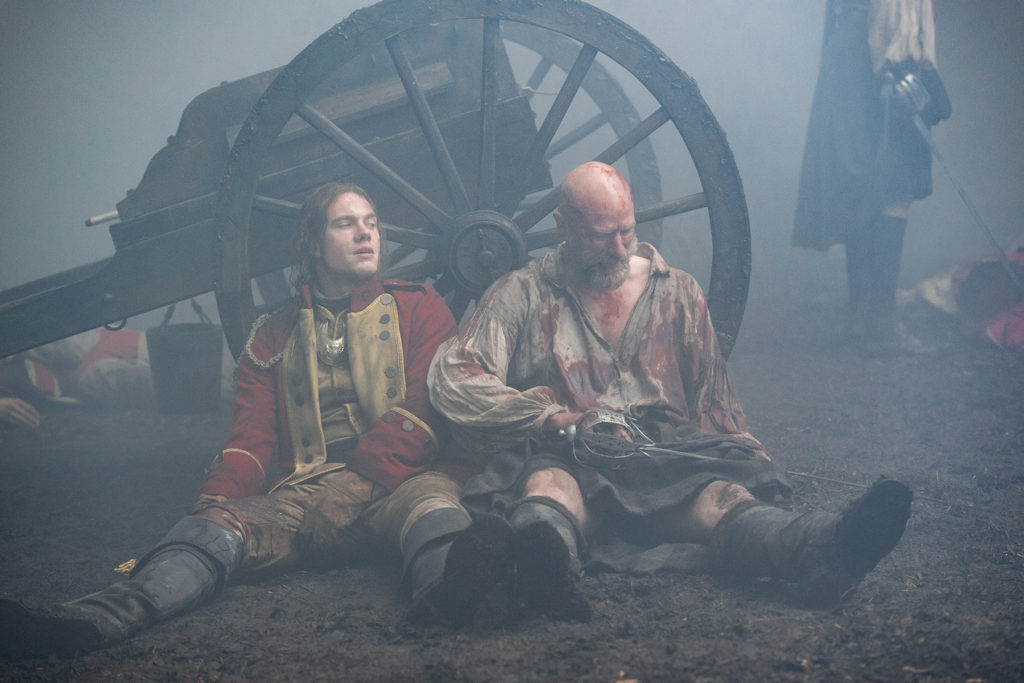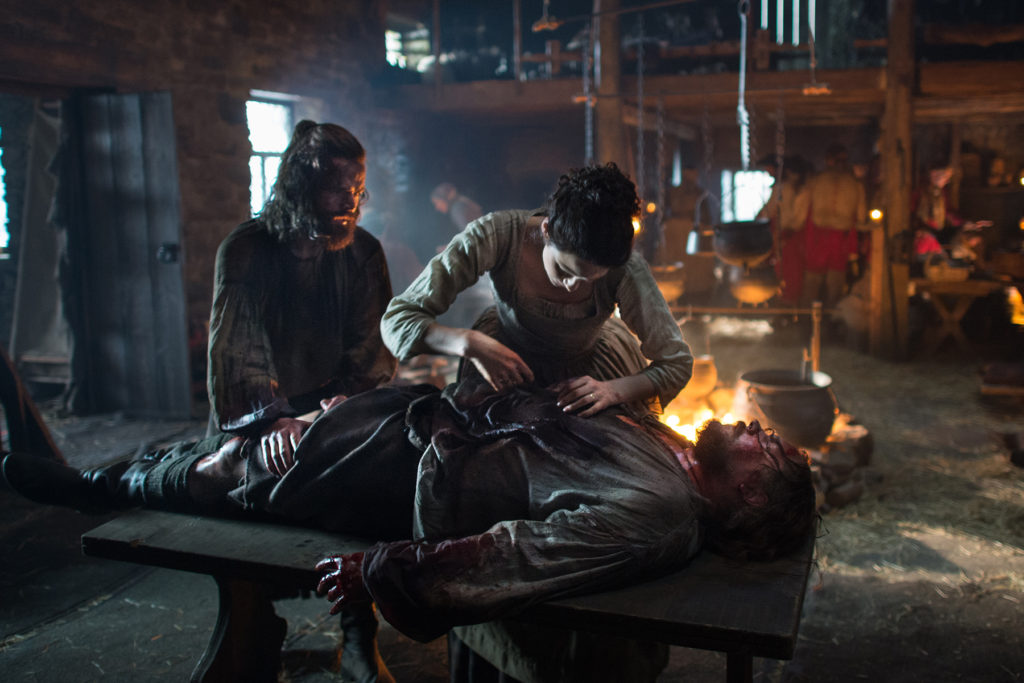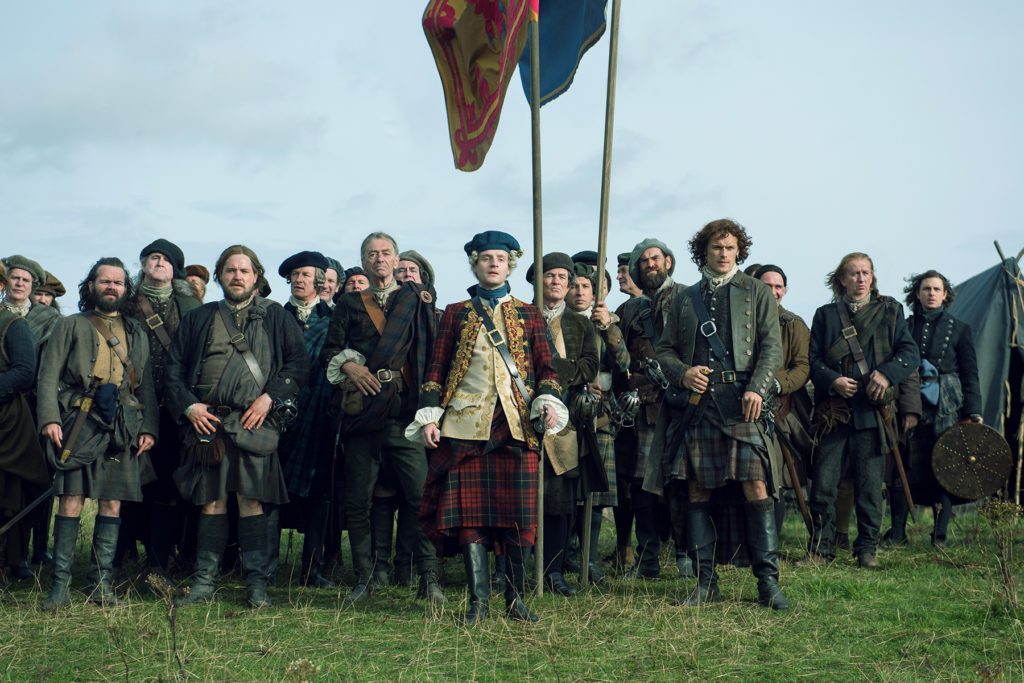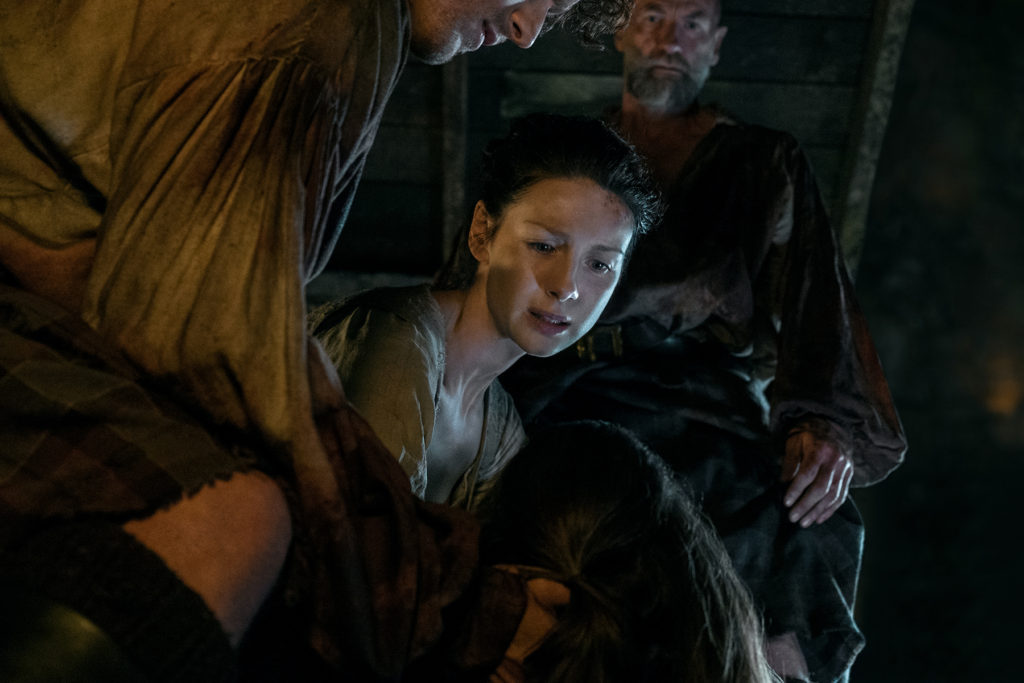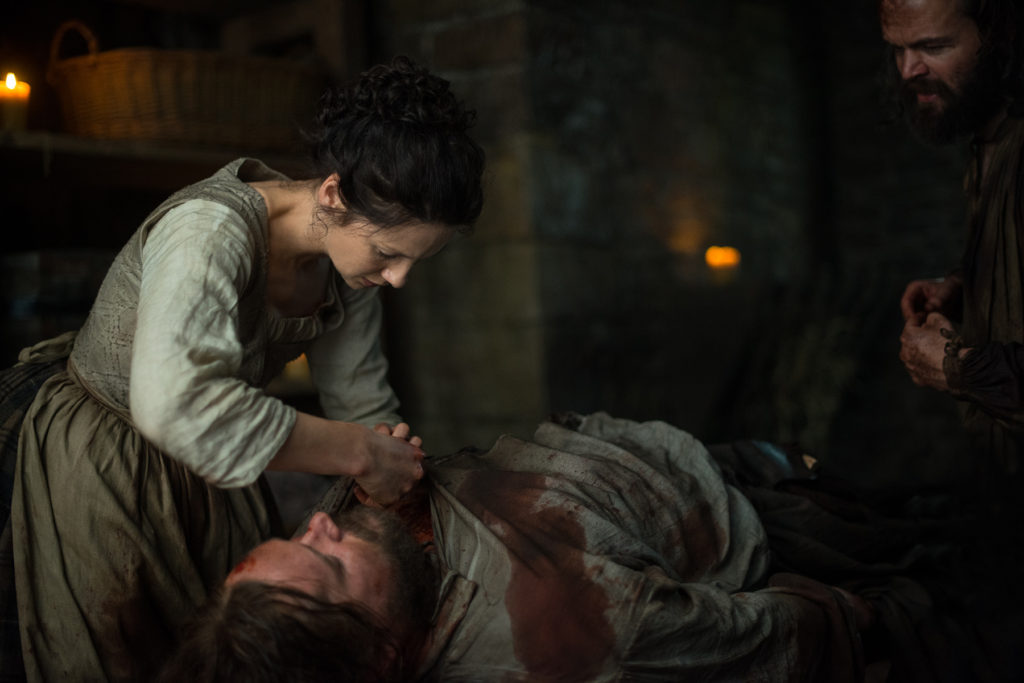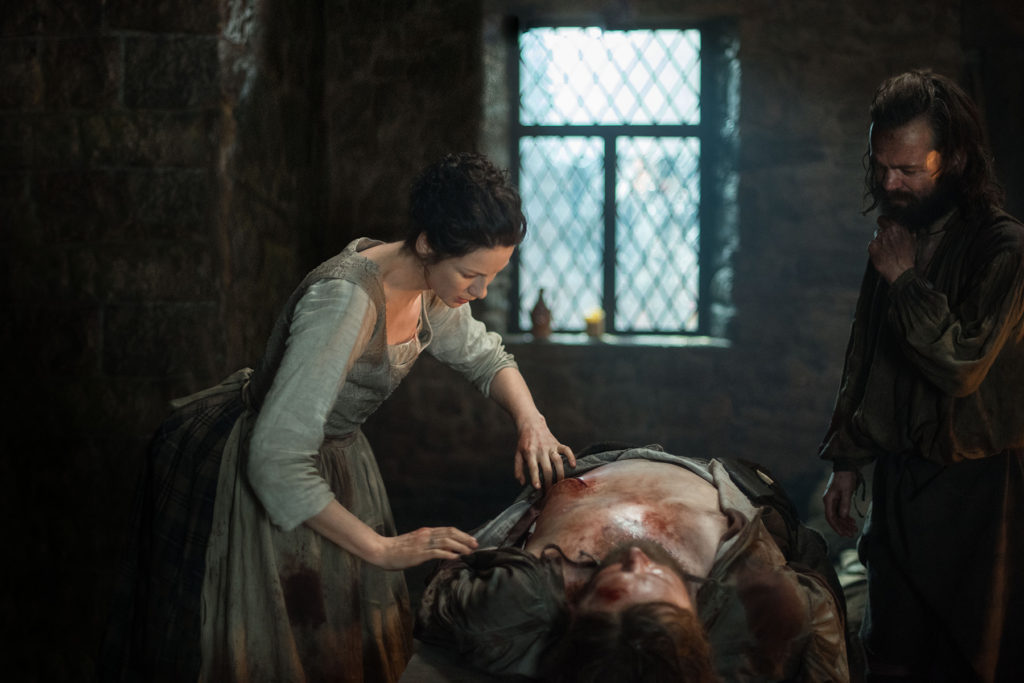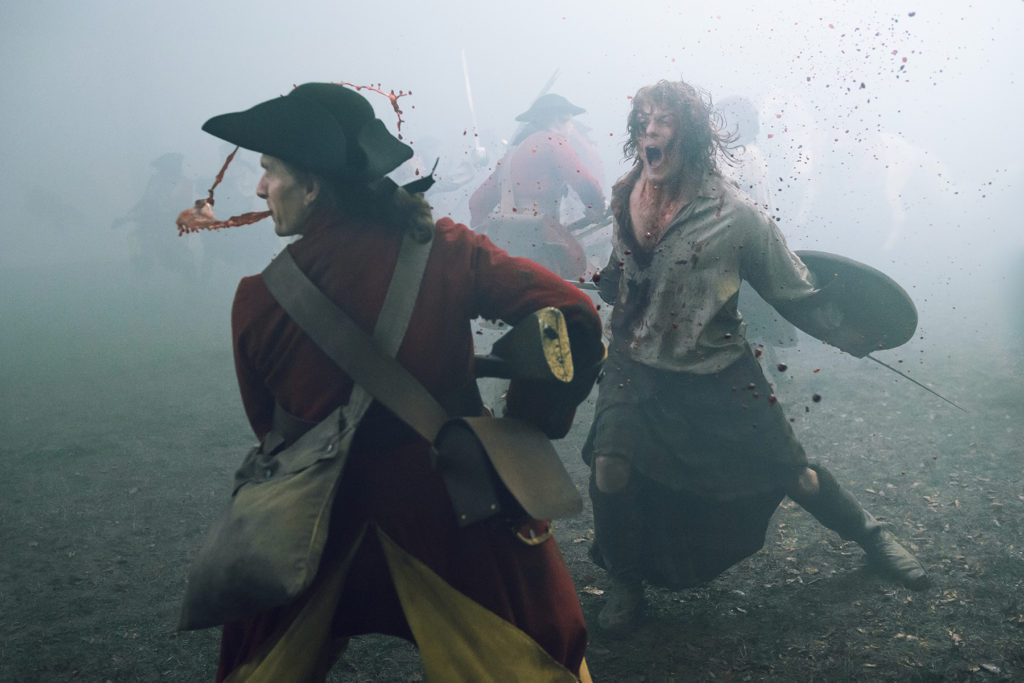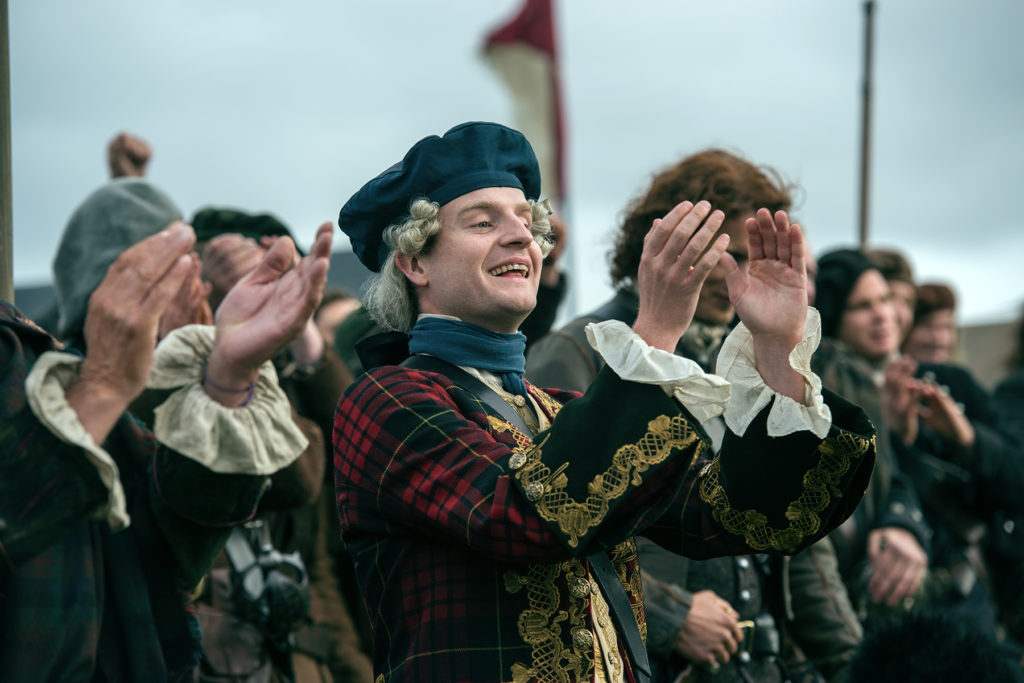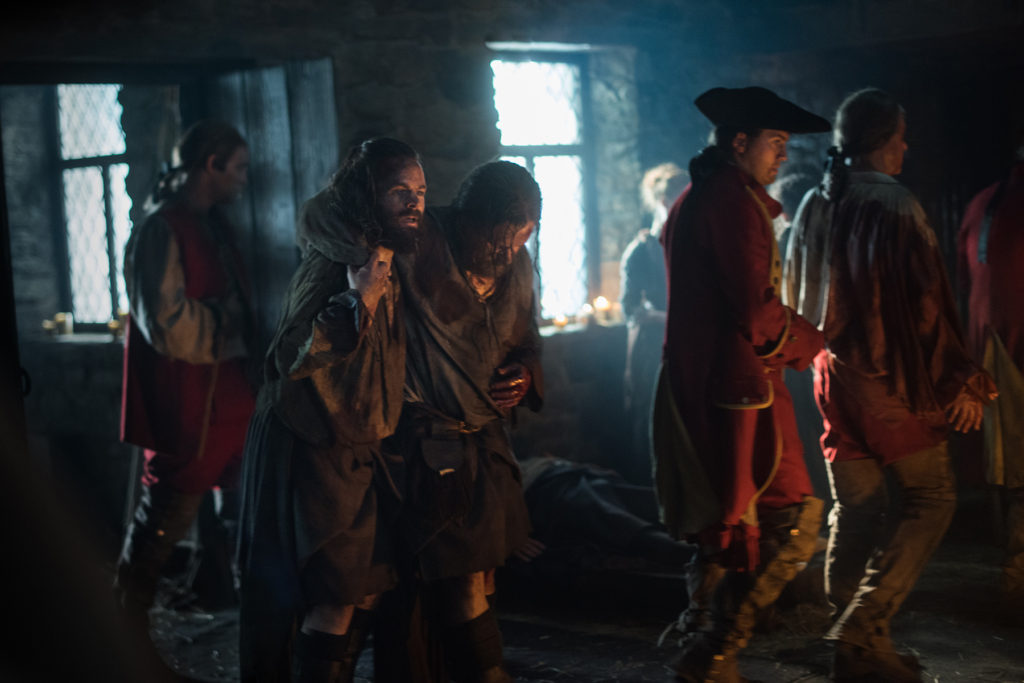 Source: Starz