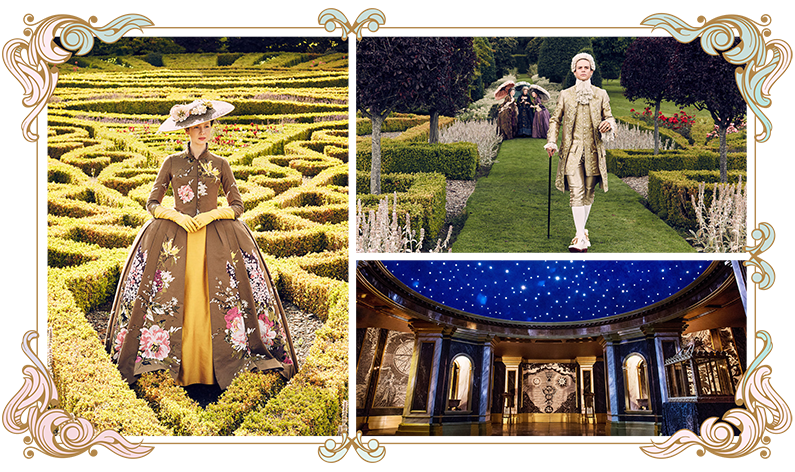 Moving breathtakingly through the 1940s and 17th century Scotland and Paris, the costumes of Outlander have been a highlight of the series from episode one. Costume designer Terry Dresbach and her team constantly outdo themselves and produce pieces that are characters unto themselves.
Fans will now have the opportunity to get an up-close look at the series' costumes and set pieces (designed by Jon Gary Steele) at the Paley Center in Los Angeles. The exhibit, The Artistry of Outlander, opens June 8th and is free to the public.
The Artistry of Outlander will take visitors into the world of the critically acclaimed STARZ and Sony Pictures Television series Outlander, showcasing many iconic costumes designed by Emmy-winning costume designer Terry Dresbach. Fans can step into 18th century Parisian society, where they will be able to view actual set pieces from Outlander production designer, Jon Gary Steele, life-size episodic photography, and behind-the-scenes video segments.
Find out more about the exhibit and the Paley Center here.
Source: Paley Center