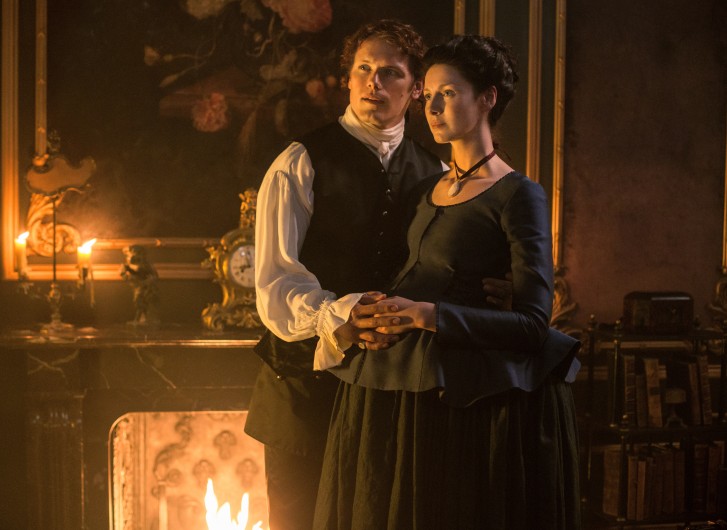 Sam Heughan spoke with Parade Magazine about Catriona and himself fighting for the portrayal of pregnant sex in Outlander episode 204.  I wonder if we will see more than that one scene this season.  Can we love Sam any more than we already do?  Full interview over at Parade.
"Caitriona and I felt very strongly that we should see the bump," Heughan says. "It's very sexy. I think initially they didn't want it. It wasn't a full prosthetic, and at times I had to hide various zips and parts of her body with my hand or with her arm, so we had to shoot in certain angles, but it does; it looks great, and I think it was so important that we see that.  We rarely see women on camera who are pregnant having sex. I think it's very rare, and I don't know why, because they're super sexy, and I think it's absolutely the thing that brings them together. Not the sex so much, but this child. Their unborn child is the thing that reconnects Jamie and Claire. This new hope."

"We were very adamant last season that the sex scenes weren't gratuitous, and if they're there, they're there for a reason," Balfe tells Parade.com. "It's the same with this season. Initially, I think they had an awful lot more sex in it, and we sort of fought for the fact that, (a) this has got to be much harder for Jaime to get over, and (b) if they are going to come together, then it has to be a celebration of them as a couple, and this pregnancy is one thing that keeps bringing them back together and bonding.
Source: Parade