If you have not seen episode 206, some of the photos in this post will spoil it for you.
Below are the official photos from the sixth episode of the second season of Outlander, episode 206, "Best Laid Schemes . . ."
Characters that can be seen in these photos include Claire (Caitriona Balfe), Jamie (Sam Heughan), Louise de Rohan (Claire Sermonne), Murtagh (Duncan Lacroix), Fergus (Romann Berrux), Master Raymond (Dominique Pinon), and Mother Hildegarde (Frances de la Tour)
Update (4/11/2016): One new photo added featuring Comte St. Germain (Stanley Weber).
Update (4/13/2016): One new photo added featuring Claire and butler, Magnus (Robbie McIntosh).
Update (4/14/2016): 12 new photos added, including ones with Black Jack Randall (Tobias Menzies)
Synopsis: "Jamie and Claire use Claire's medical knowledge to devise a scheme to stop a wine deal which could fill the Prince's war chest.  When Claire learns Jamie has gone back on his word, the couple are met with dire consequences that will forever change their lives."
This episode airs this Saturday, May 14, 2016 at 9 PM ET on Starz.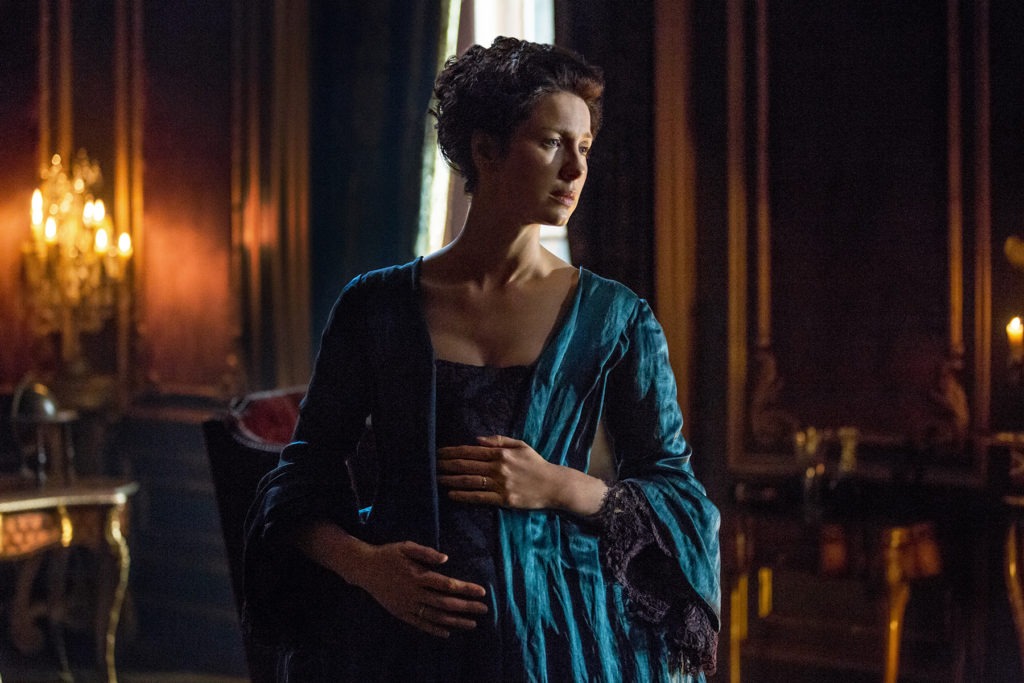 Source: Starz