[Spoiler Alert: If you have not seen Ep 205 yet, some of the below photos will spoil the episode for you.]
Below are the official photos from the fifth episode of the second season of Outlander, episode 205, "Untimely Resurrection."
Characters that can be seen in these photos include Claire (Caitriona Balfe), Jamie (Sam Heughan), Prince Charles Stuart (Andrew Gower), Duke of Sandringham (Simon Callow), King Louis XV (Lionel Lingelser), and Annalise de Marillac (Margaux Chatelier).
Synopsis: "Reunited, Jamie and Claire attempt to extinguish the fires their dinner party ignited; however, Claire is set off on an unexpected change of course.  Jamie and Claire's relationship is put to the ultimate test when the past rears its ugly head."
This episode airs this Saturday, May 7, 2016 at 9 PM ET on Starz.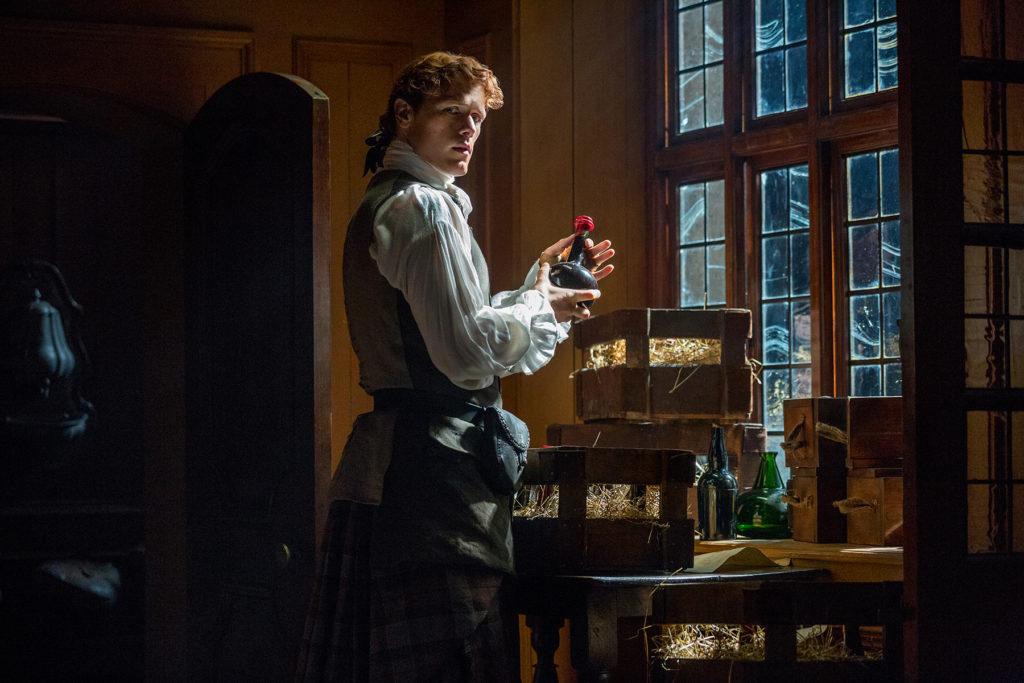 Source: Starz