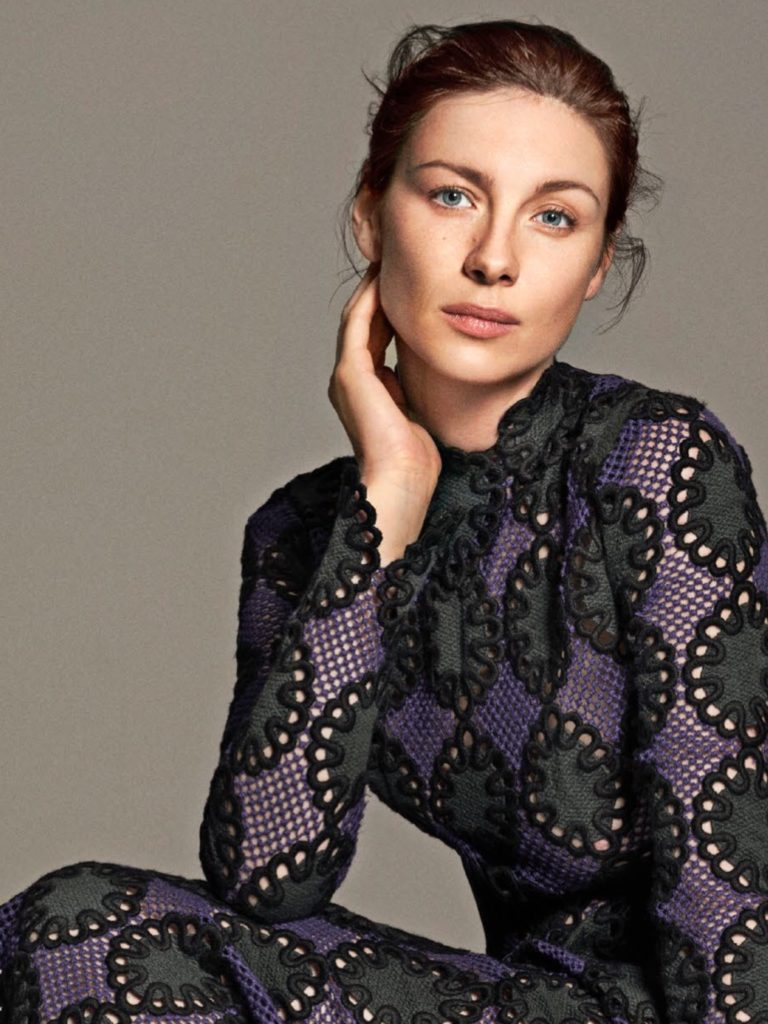 Caitriona Balfe is featured on the last page of this week's People Magazine.  Along with a full page photo, she is asked five questions.
One of the questions is "Last Wardrobe Malfunction."  Answer:
Sometimes on Outlander, Sam Heughan will stand on my skirt and you hear a big rip.  And it's a constant negotiation with my corset.  One breast will be less cooperative than the other.  The wardrobe woman just whispers in my ear "the left" or "the right."
Last page of the new People magazine…what a pleasant surprise…@caitrionambalfe @Outlander_STARZ pic.twitter.com/F51stJIhGt

— Danielle Flanagan (@bbmtngirl1) May 5, 2016
Head out to purchase this issue of People Magazine with Caitriona.  Thanks to Danielle for the above photo of the page.
Source: People Magazine, HQ Photo via SamCaitLife